Just Slack Electric
Slack powers hybrid work environments for some of the world's highest performing organizations. That's why Electric integrates into Slack to deliver chat-based, lightning-fast IT support to keep your business moving.
Fast answers to IT questions
One-click approvals
Support for SysAdmin needs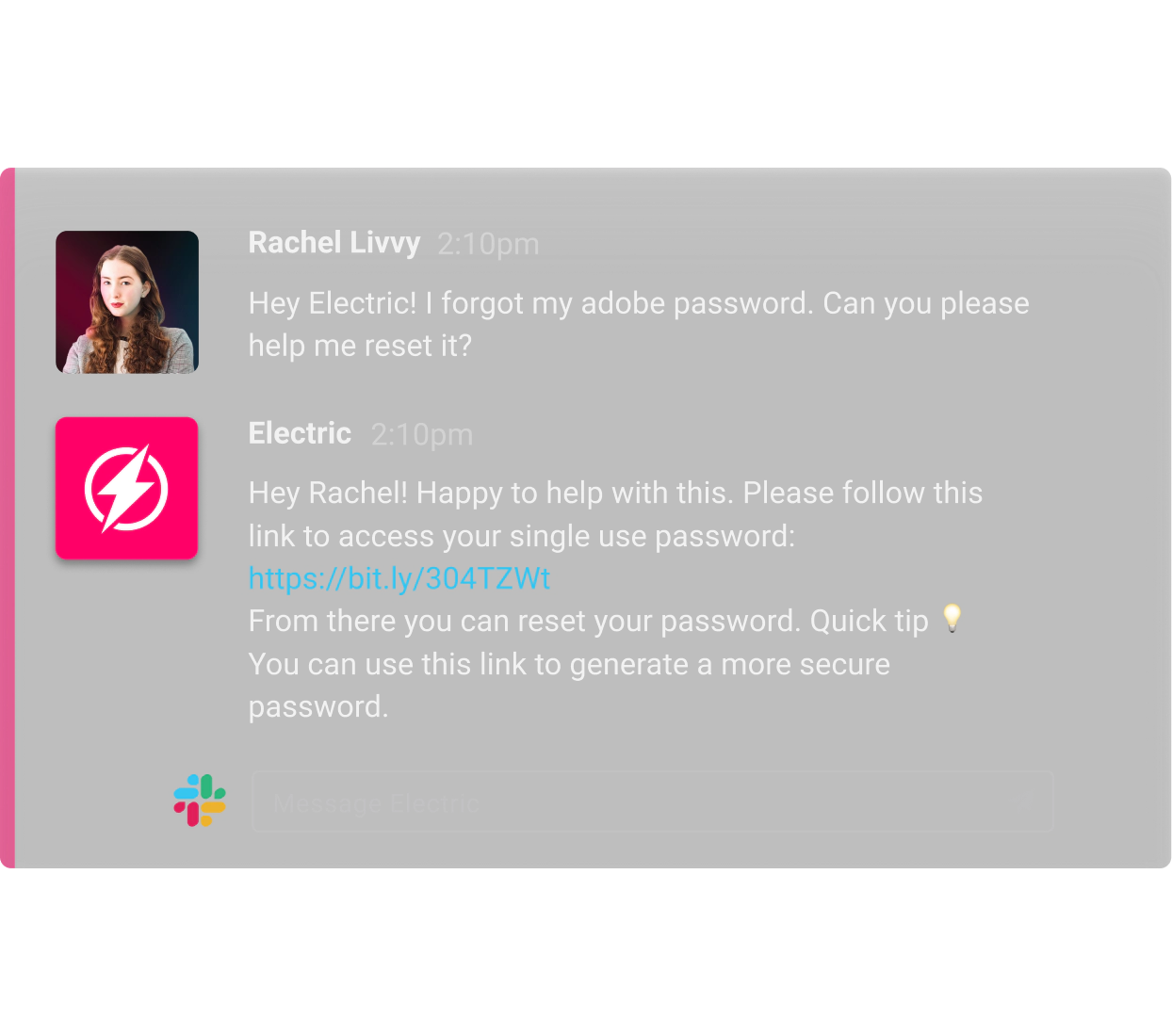 Need IT support? Just Slack Electric.
Electric is only a Slack message away. Your team can send us their requests through the Electric Slack App. We'll respond in 10 minutes or less to provide real-time support for requests like:






Secure, accessible, and lightning-fast IT support — From anywhere
Real-time support at your fingertips
Need troubleshooting support? SysAdmin assistance? A new device? Your team is now one Slack away from the expertise and support of over 100+ IT technicians. That's like an entire company of specialists accessible to your team from any location.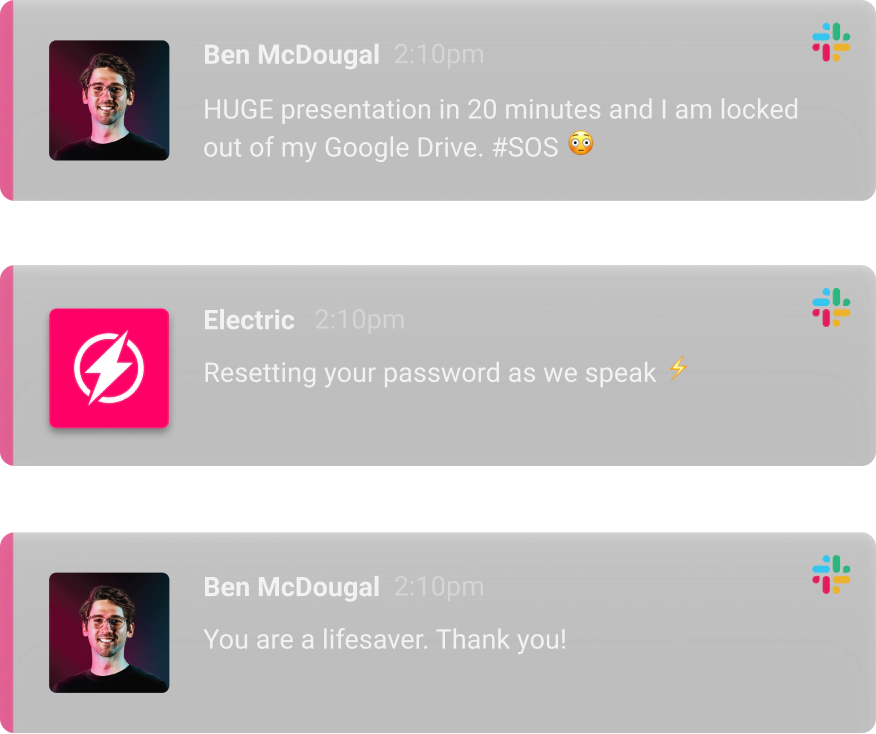 Support, requests, and approvals all in one place
Time to approve access or procurement requests from your team? Forget those sprawling email threads, just approve team requests within Slack with the click of a button.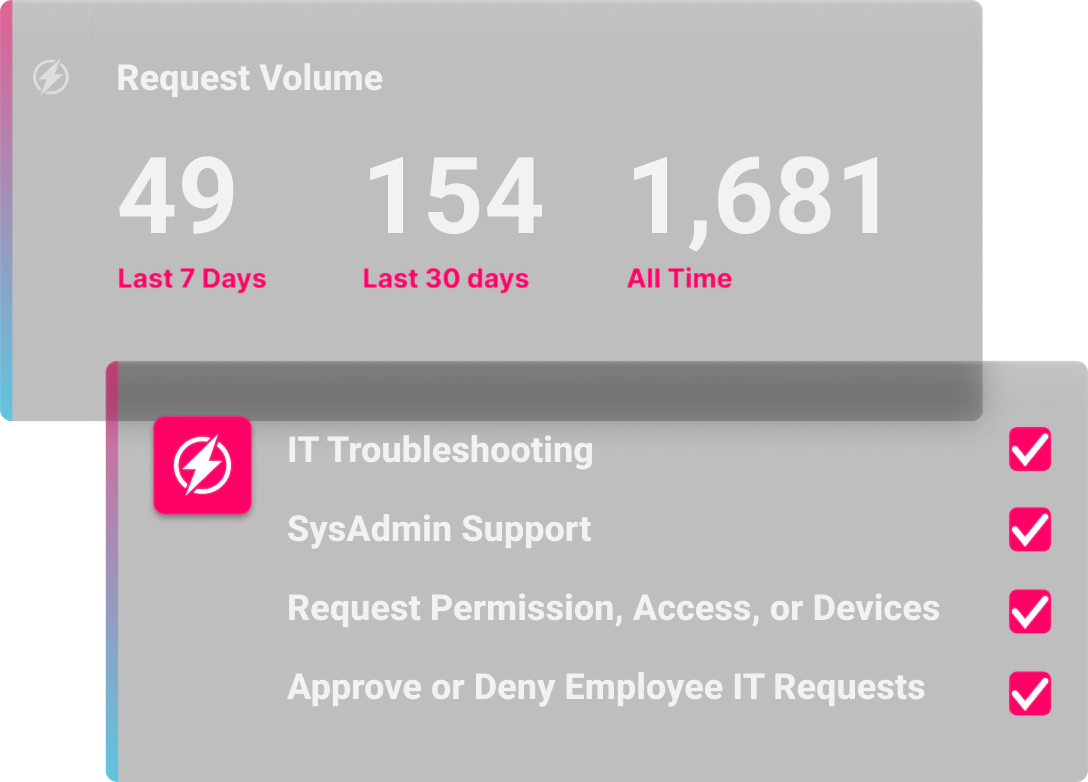 Secure communication with your team
We maintain the security for your business at the network, application, and device levels. Of course, we ensure that access to, and storage of, Slack messages with your team members, remains secure, too.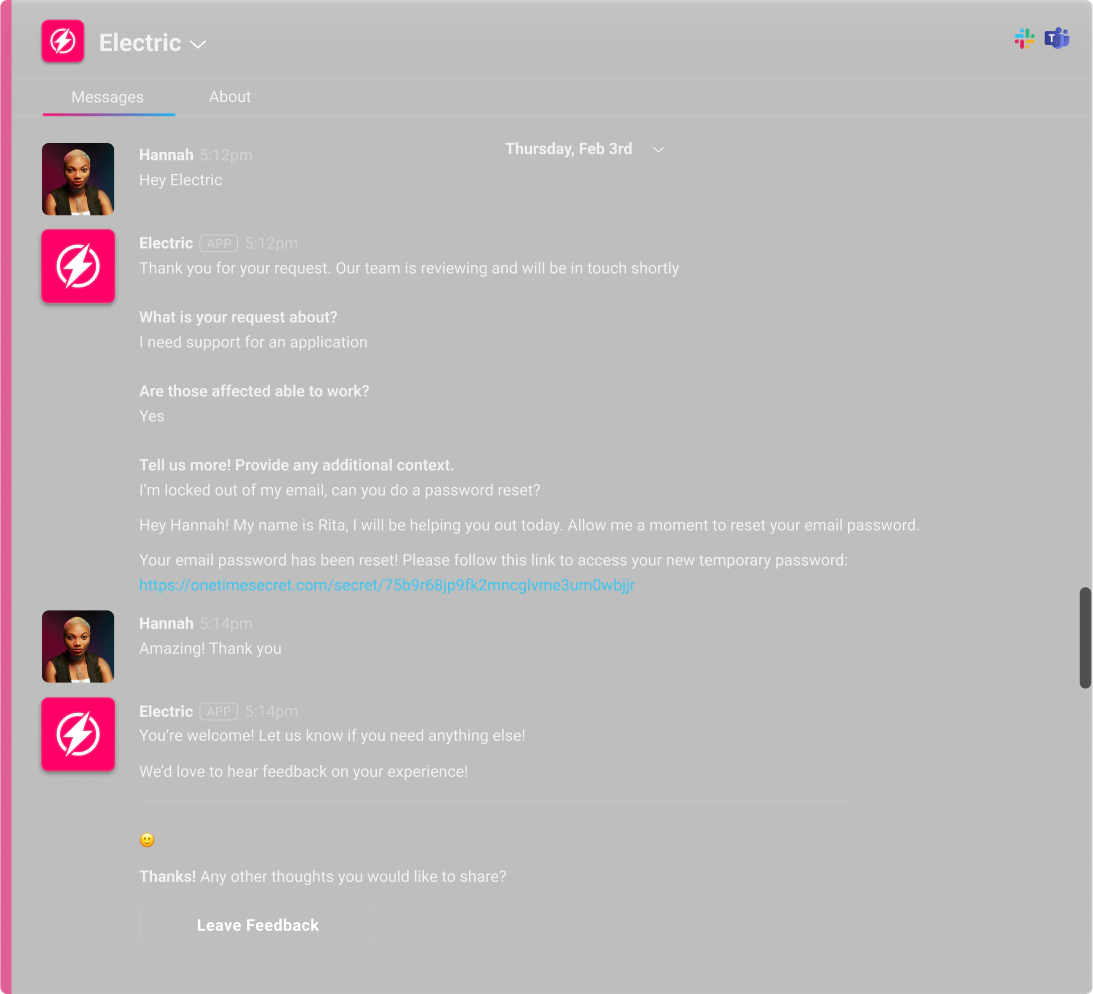 Fewer IT requests hitting your inbox

Day-to-Day IT troubleshooting
From device glitches to password resets, real-time tech-support in Slack encourages end-users to request more and research less, ensuring maximum productivity.

SysAdmin support
Electric has your team covered when it comes to managing access and permissions. Whether they need a new email alias created or a SaaS app rolled out department-wide, Electric is on it.

Request approval
Users need new hardware or access to a new application? Designated approvers automatically receive Slack notifications that they can approve or deny in one easy click.