Technology plays a crucial role in business growth and day-to-day operations. However, managing all of the different IT components within an organization is not without its challenges. For small businesses with limited resources, it often makes more sense to offload these IT responsibilities to a Managed Service Provider (MSP).
A Managed Service Provider is a third-party company that provides a specified set of IT services for a client. An MSP typically monitors and maintains a business's IT infrastructure, and performs a range of day-to-day IT tasks on their behalf. By outsourcing IT responsibilities to an MSP, small businesses can recoup valuable time and focus their resources on core initiatives.
Why Use an MSP? 6 Benefits of a Managed Service Provider
Managed IT services offer numerous advantages for small businesses. Here are the top 6 benefits of an Managed Service Provider:
1. Access to Expertise
When you hire a Managed Service Provider, your IT infrastructure is managed by a team of knowledgeable and experienced experts. These seasoned professionals will keep your business up to date with the latest industry developments, ensure your tech stack is fully optimized, and minimize business downtime.
2. Access to the Latest Technology
Business technology evolves every day. For small businesses, it can be hard to keep up. Managed Service Providers provide insights and recommendations on the tools you actually need, and will often pass on discounts on industry-leading technology.
3. Flexibility and Scalability
With a flexible MSP, you can easily scale your IT requirements up or down depending on the evolving needs of your business. Your Managed Service Provider should respond to changes in demand, allowing you to add extra resources temporarily or incrementally as your business grows.
4. Cost Savings
Managed Service Providers deliver a host of cost savings, from discounted technology and device procurement, to overhead and labor savings that come with outsourcing. Most MSPs offer a subscription-based model that ensures you have predictable monthly costs for easier budgeting.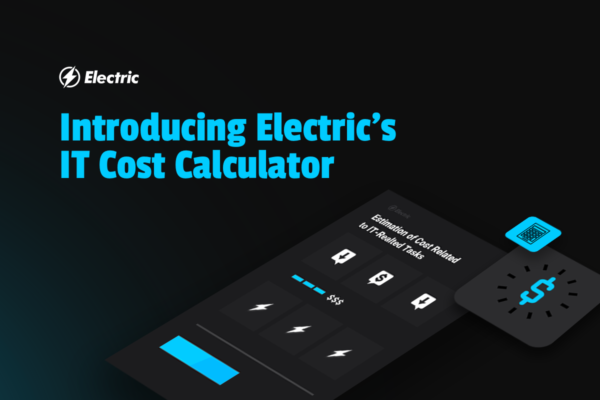 How much is IT truly costing your business?
Use our free IT cost calculator to find out today.
Calculate Your Costs
5. Improved Security and Compliance
Small businesses are a growing target for cybercriminals. Many Managed Service Providers offer robust security, network monitoring, and disaster recovery services to counter this threat. Likewise, they can help you achieve and maintain compliance with industry regulations surrounding data protection.
6. Improved Efficiency and Productivity
System outages and device crashes can quickly impact your bottom line as a small business. Managed Service Providers prevent these issues with proactive monitoring and automated updates outside of business hours, which ultimately boosts uptime and employee productivity.
Who Should Use an MSP?
Businesses of all sizes and industries rely on Managed Service Providers to perform a range of tasks.The following, however, are the ideal businesses that should consider using an MSP:
Startups with Growing Teams
As your business scales, growing pains can quickly arise in IT management. To support your expanding team, Managed Service Providers can provide automated onboarding that gets new hires up and running quickly. They can also assume responsibility for device procurement, user access permissions, and password management, all of which ensure your team members are set up with the appropriate tools and data they need to do their job, while restricting access to sensitive information.
Established SMBs
If your business has been using the same tools for some time, you could benefit from auditing and optimizing your tech stack. A Managed Service Provider can identify gaps, redundancies, and security vulnerabilities in your IT infrastructure and ensure it is operating at maximum efficiency. Likewise, they can implement Mobile Device Management (MDM) to keep an inventory of all devices within your organization, and proactively roll out patches and upgrades to boost employee productivity.
Budget-Conscious Businesses
An under-utilized tech stack is a major drain on your budget, but businesses with lean operations can't always afford to hire in-house experts to oversee their IT environment. Managed Service Providers solve this problem by providing cost-effective access to advanced IT knowledge. With the input of an MSP team, you can ensure you're only paying for the tools you really need, all while minimizing downtime and business disruptions.
Highly-Regulated Industries
Certain organizations, such as those in the health, education, or nonprofit space, face additional challenges and requirements when it comes to IT. Compliance is paramount, but you may not have the in-house resources to stay on top of the necessary paperwork. Managed Service Providers can take on this workload for you, ensuring you meet all industry-specific regulations. Plus, they can implement robust cybersecurity measures to keep your sensitive data secure.
No matter what type of business you run, here is a list of the top signs it's time to try a Managed Service Provider:
Your in-house IT team has limited technical expertise and knowledge
You don't have an in-house IT team and struggle to manage your IT
You have experienced a cyber attack or you have known security vulnerabilities
You experience frequent outages and excessive downtime
Your want to reduce IT costs or streamline your tech stack
You want to improve your hybrid and remote work capabilities
You plan to scale your business and want to automate core processes
You struggle with compliance requirements and/or you handle sensitive data
Need Help with IT Management?
Here at Electric, we make IT management easier for small businesses. Contact us today to learn how you can achieve a 50% reduction in IT spend and standardized security across devices, apps, and networks.