Experience Electric's Most Powerful Updates
We're launching the most automated service upgrades in over 2 years – improving resolution accuracy and speed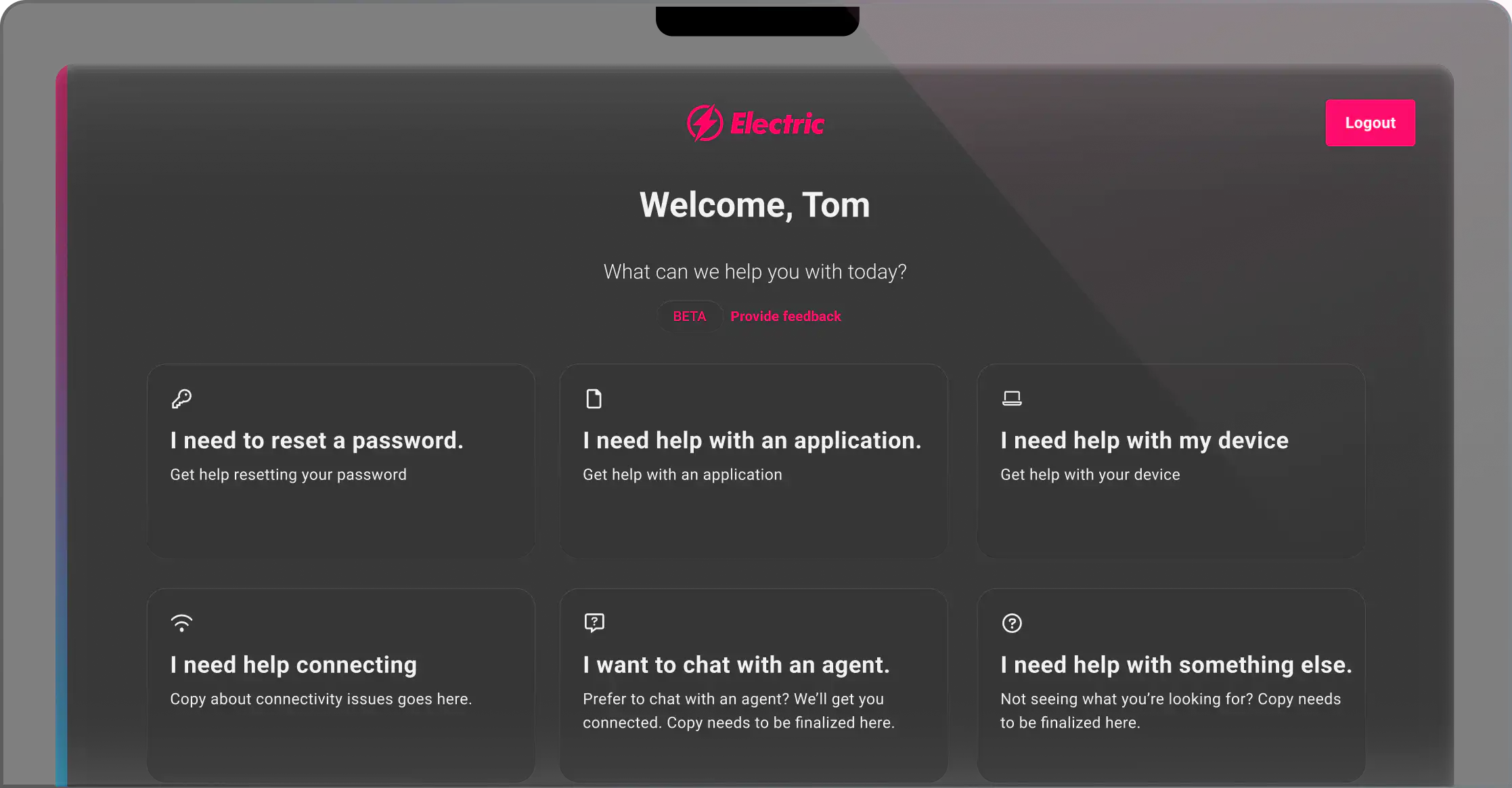 More power to your users. More productivity for your business.
NEW: Electric User Hub
Introducing our new Electric User Hub – your employee's one-stop-shop for IT support & resources. Have an IT issue or request? Hop on over to the Hub, submit it, and get back to work. No more time consuming back and forth chats. Just IT support and request handled accurately, at the speed of your business.
So far our Alpha launch customers have seen a
30% reduction in their resolution time.
NEW: Automated Apple Hardware Deployment
Full service device lifecycle management, now completely automated.
Mac device provisioning with Electric is now automated. Any errors that occurred due to manual tasks related to device set up have been eliminated. Using zero touch technology, your devices are configured with all the permissions and settings they need, automatically, with complete accuracy.
Devices go direct from Apple to your employees, ready to use on day one!
Oh, and all that device shipping info you emailed your CSM looking for will sit right in Turbine.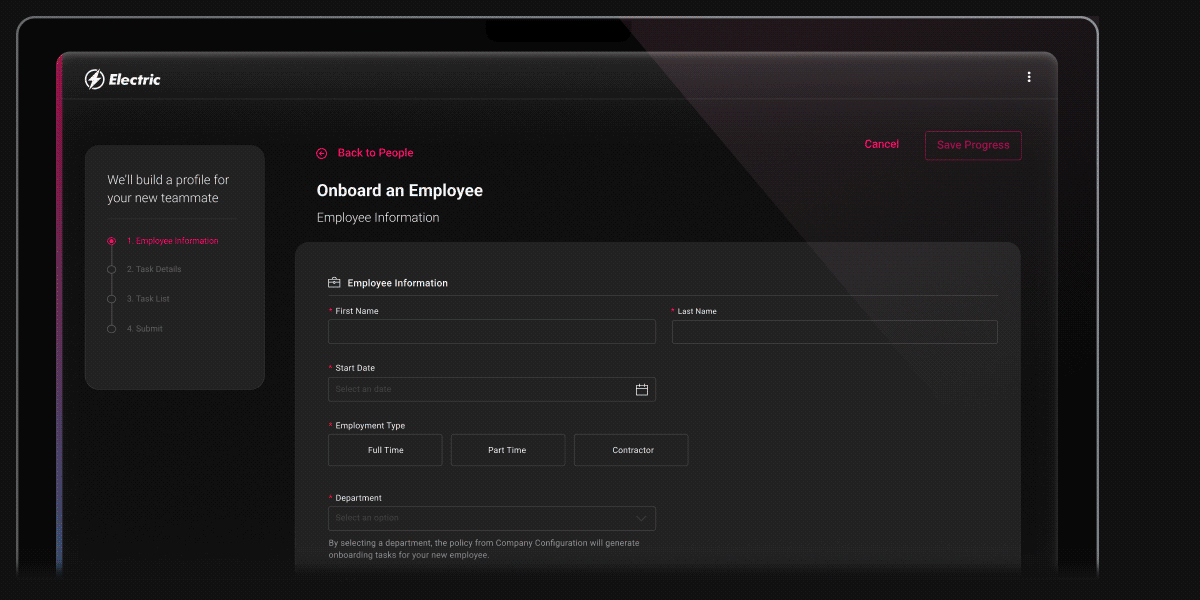 NEW: Enterprise Grade IT Support At No Additional Cost
Your IT support, leveled up.
Your real-time support experience is about to get a lot more seamless and accurate. We're turbo charging the internal tools and processes we use to power this including 1) launching automation of tasks related to your most used applications and 2) transitioning to an enterprise grade IT support ticket management system.
The end result? You'll see faster resolution times and a quality of IT support experience equivalent with that of enterprise organizations.