IT Support in NYC, provided by Electric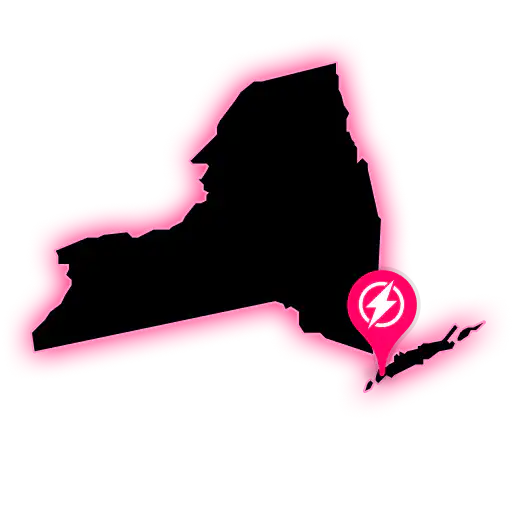 Why Electric is a tier above other MSPs:
Chat-based, Real-time remote support
Guaranteed Initial Response under 10 minutes
On-site & Remote support
Advanced Security with Complimentary MDM (Jamf/Kaseya)
Book A Meeting
*Required fields. We're committed to your privacy. Electric uses the information you provide to us to contact you about our relevant content, products, and services. You may unsubscribe from these communications at any time. For more information, check out our Privacy Policy.
Electric's NYC IT Support has provided over 22,000 users in New York with:
Chat-based, real-Time IT Support, 50% reduction in IT costs, standardized security across devices, apps and networks.
Electric combines remote IT services with local NYC IT support centers, like SINU, TechKnowSolution, Innovative Tech Co., Telecom Infrastructure Corp, and Progressive Office Cabling.
So whether you manage IT internally, outsource IT, or you have no IT at all, Electric can power your business and save you money with our managed IT services.
Electric + SINU: providing unmatched IT Support in NYC
Electric's headquarters are at 915 Broadway Suite 802 in New York City, and have earned the reputation of being one of the best providers for IT Support in NYC. In 2020, we strengthened our support even further by acquiring SINU, an NYC-based MSP that has provided services to local companies for years. By combining our workforces and expertise, we offer an unmatched level of service for our New York customers.

Electric's greatest value is that it reduces stress for me. I'm confident that Electric is working because I am no longer bothered with IT support or approval requests. However, I always have visibility into the work they are doing for our business, when I need it. I consider Electric an extension of our team.
Derek Parham
CTO | JOOR
Partnering with NYC's top managed IT service providers: You can forget about the hassle of IT management
Let's be honest, you've got better things to do. HR managers shouldn't have to be worrying about getting every employee their new log-ins when they're onboarded, and Operations teams should not have to worry about things like mobile device management. At Electric, we can take the inconvenience of IT Support and let your NYC business get back to doing the meaningful work you are meant to be doing. Saving you both time and money.
Our NYC IT Support expertise

Network Management
Reduce downtime, proactive network monitoring, hardware implementation

Security & Compliance
Enforce organization-wide security, improve auditing, security & compliance partners

Procurement & Onboarding
Customize by department, increase employee productivity from Day 1, instantly give & revoke user access

Strategic Projects
Project management team, done at cost without hidden fees, expert insights

Remote IT Helpdesk
No limit on ticket submissions, 10 minute initial response guaranteed, no time spent self-diagnosing
Device & Inventory Management
Automated device provisioning, org-wide security configurations, real-time visibility into device health

On-site Support
On-site in three hours (guaranteed), transparent communication, reduce downtime

Monitoring & Insights
24/7 access to reporting, real-time visibility into user requests, identify vulnerabilities
Top Managed IT Service Provider
Electric was recently named one of New York's top B2B companies by Clutch because of our dedicated IT support services to all of our New York Customers. Electric also ranks #1 for the Top New York City Managed Service Providers, due to our numerous 5 star reviews from customers like Socialfly who said "We love their organization and responsiveness."