Add value for your clients. Boost your bottom line.
Learn more about the Electric Partner Program and get a $50 Visa Gift Card**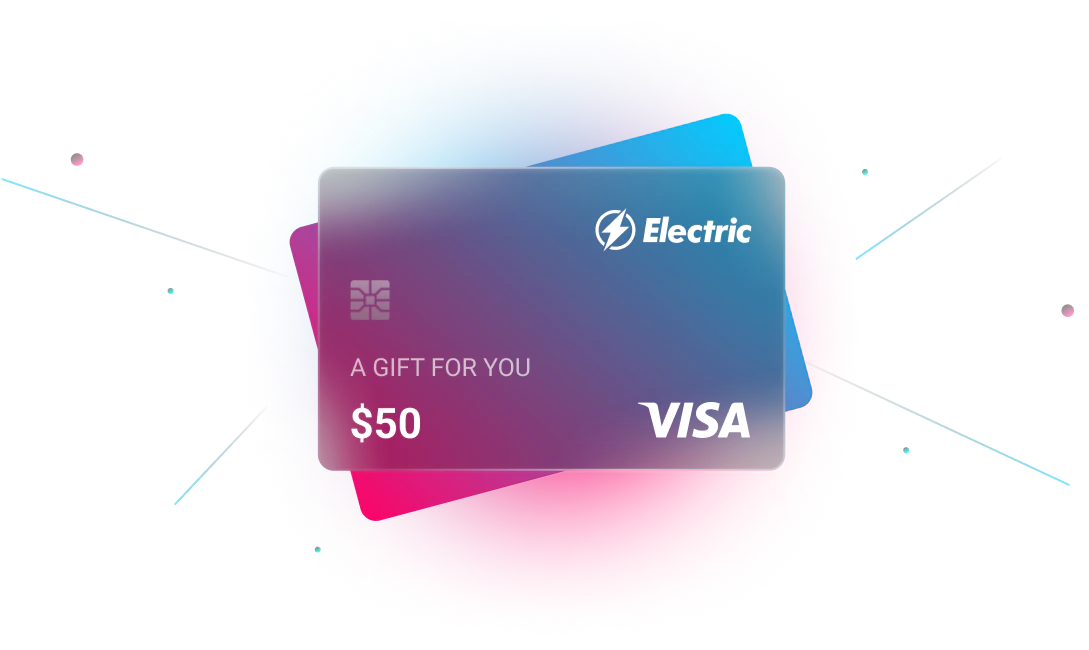 Companies like Prescient Assurance, Zenefits, and Burkland Associates differentiate themselves in a hyper-competitive space, create stickier relationships across their client base, and enable revenue growth in a down market with the Electric Partner Program.
Start offering your clients 105% ROI on IT and preferred pricing on our IT solution.
Book A Meeting
Schedule an intro call with an Electric Partner Manager, and we'll send you a $50 Visa Gift Card for taking the time to learn about our partner program.
*Required fields. We're committed to your privacy. Electric uses the information you provide to us to contact you about our relevant content, products, and services. You may unsubscribe from these communications at any time. For more information, check out our Privacy Policy.
Electric customers see an
average cost savings of 50%

and an ROI of 105% after signing.
Here are just a few ways Electric can save your clients time and money:

Real-time support in 10 minutes or less

Streamlined onboarding, offboarding, and access management

Standardized security across devices, apps, and networks

105% ROI, proven by Forrester's Total Economic Impact report
*To qualify for this promotion, you must: 1) Be a US-based Service Providers/Consultancies between 10-300 EEs; 2) Have a TAM of US-based SMBs with 10-200+ EEs; industry agnostic; 3) Work with executive-level personas; 4) Have >10 companies in customer portfolio. You must hold a meeting in order to be eligible for this promotion.
Electric reserves the right to evaluate each promotional opportunity. Item color is subject to change based on availability. Items will be shipped within 2 weeks of the meeting-held date. This promotion is limited to one per person and cannot be combined with any other offers. Visa and the Visa logo are registered trademarks of Visa, Inc.