Application management and support that liberates your to-do list
Electric takes the burden of application management off your shoulders, so you can focus your brainpower more strategically. Plus, get extra troubleshooting power exactly when you need it.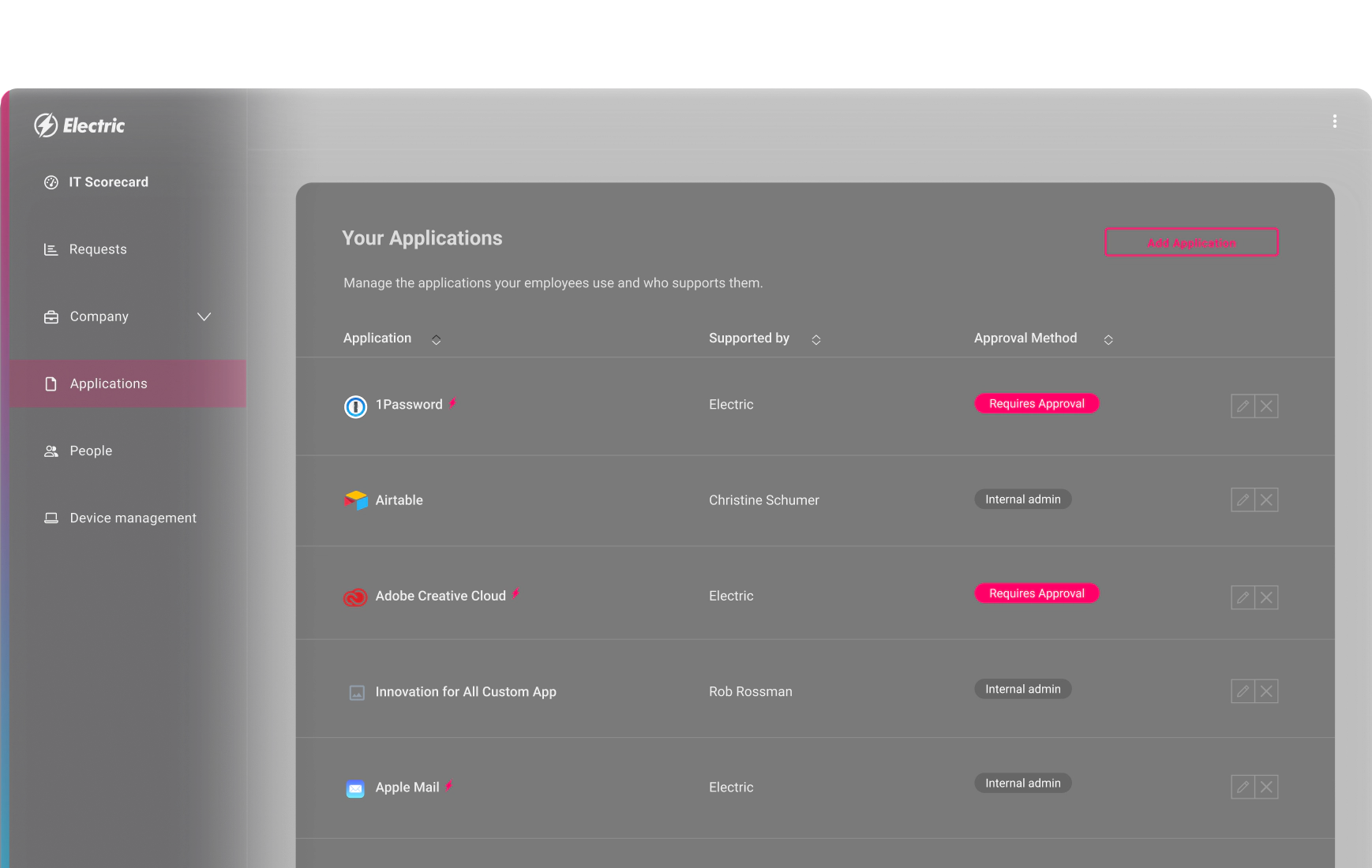 Cut down admin time and keep your team online
As your software stack and cloud drives begin to grow, so do your user management and permission requests. Electric manages this admin on your behalf, so teams can be their most productive. Here's how we help.
Software provisioning and permission
Making sure the right employees have access to the right business systems can easily become a full-time job. Electric takes that work off your plate by managing admin-heavy requests, including:
App installations on employee devices
License and user management
Approval management for requests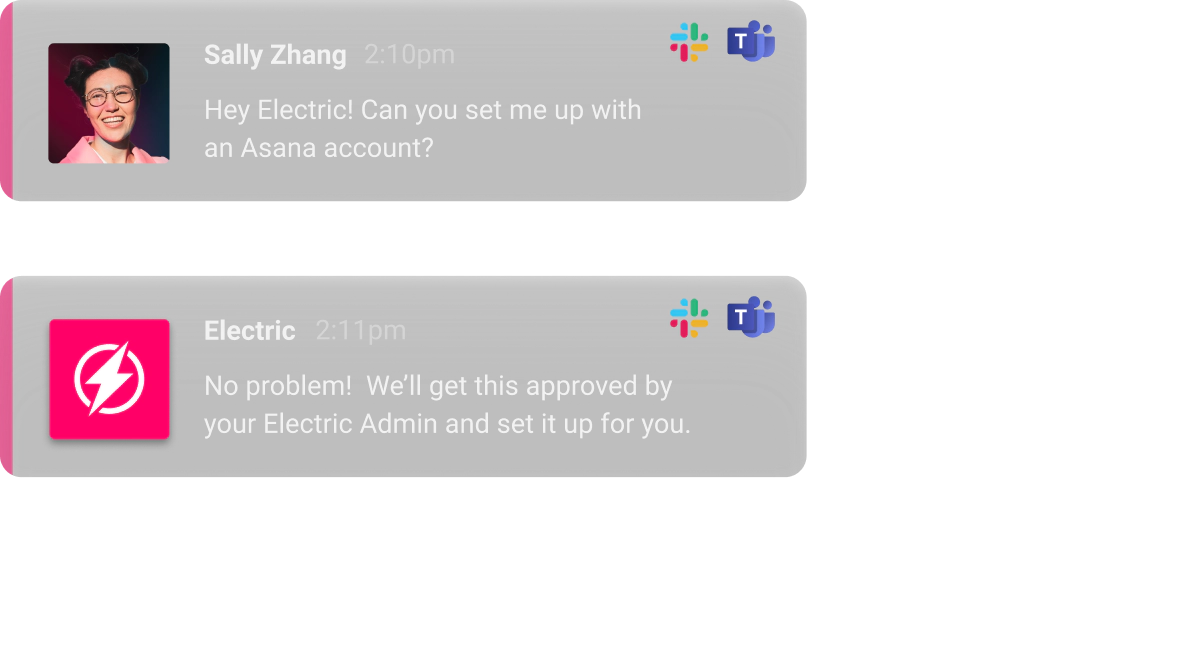 Cloud drive organization and policy configuration
Your cloud drive is your organization's productivity hub. Electric keeps that hub seamless and secure by:
Managing user permission – Box, Dropbox, & Google Drive
Fulfilling employee file-sharing policy requests
Preventing files from being shared outside your domain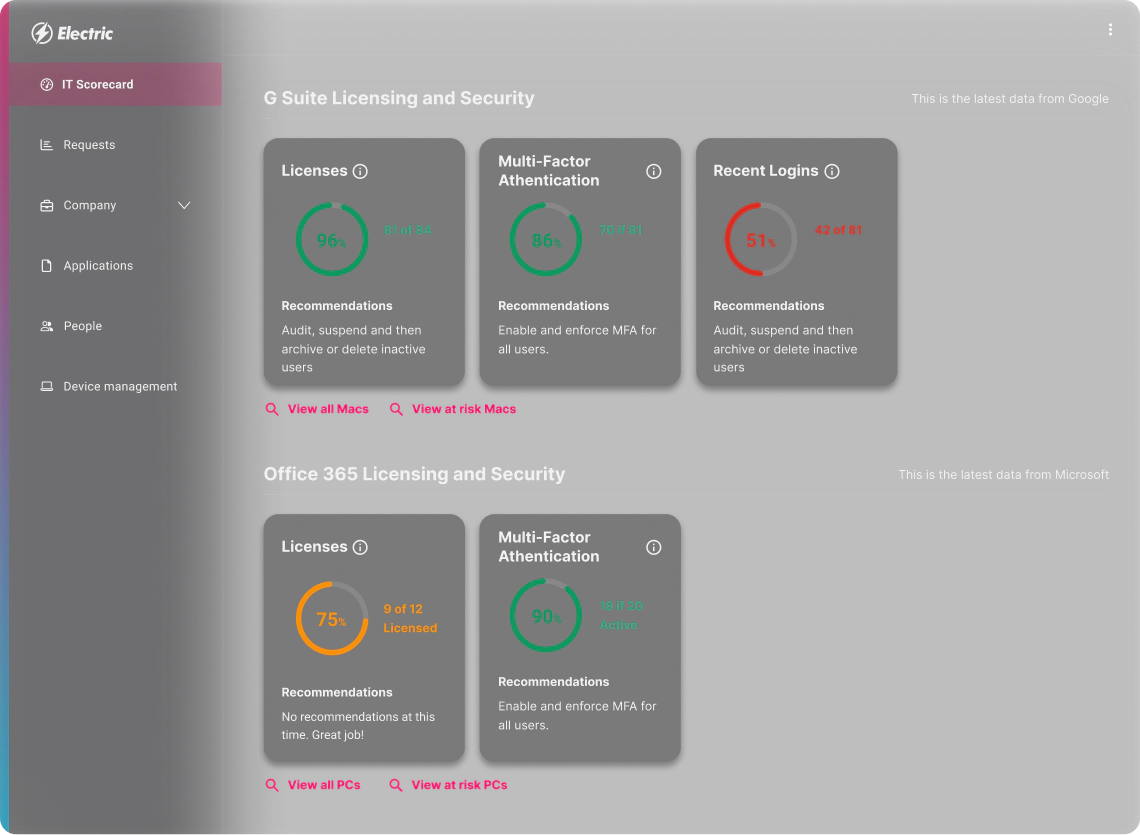 Visibility and full control
Want to standardize which new team members get access to which apps? Not sure who manages approvals for various apps? Electric gives admins the insights that they need to edit, manage, and view important information, including:
Assigning Electric support to specific applications
Making your org-wide default settings selections
Creating custom access profiles per department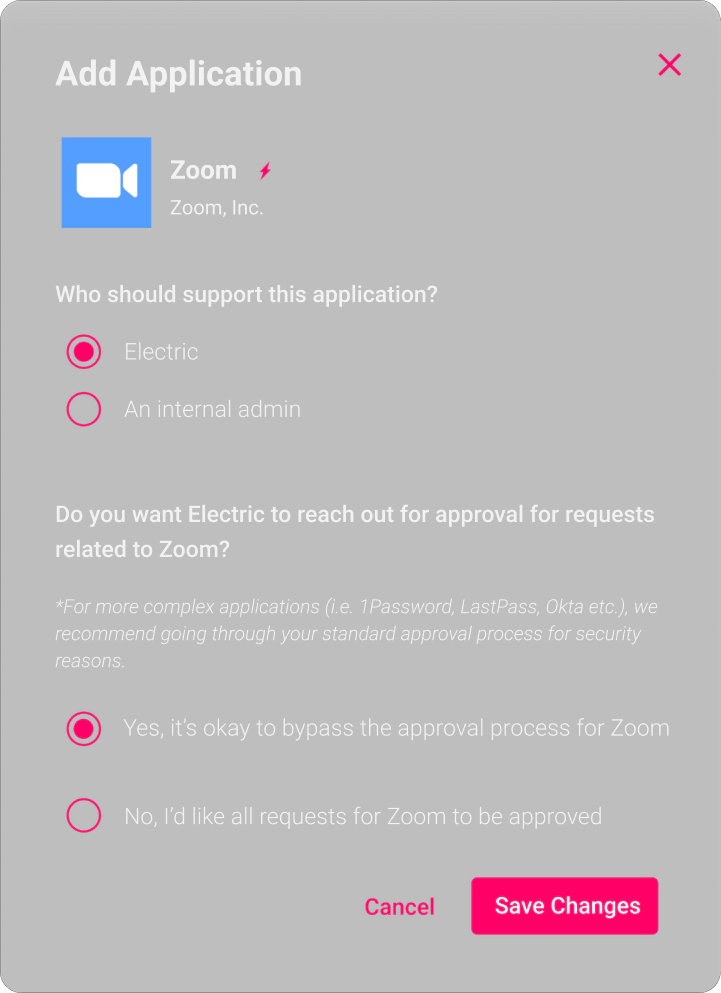 Support for today's business-critical tech stack
Your tech stack keeps your team connected and doing their best work. Electric supports over 250 SaaS applications across a wide variety of business functions including communication, storage, content creation, and project management. We're adding support for new applications every month.