Procurement and provisioning bottlenecks, eliminated
New or used. PC or Mac. In-office or remote. Electric takes device provisioning and procurement chores off your plate.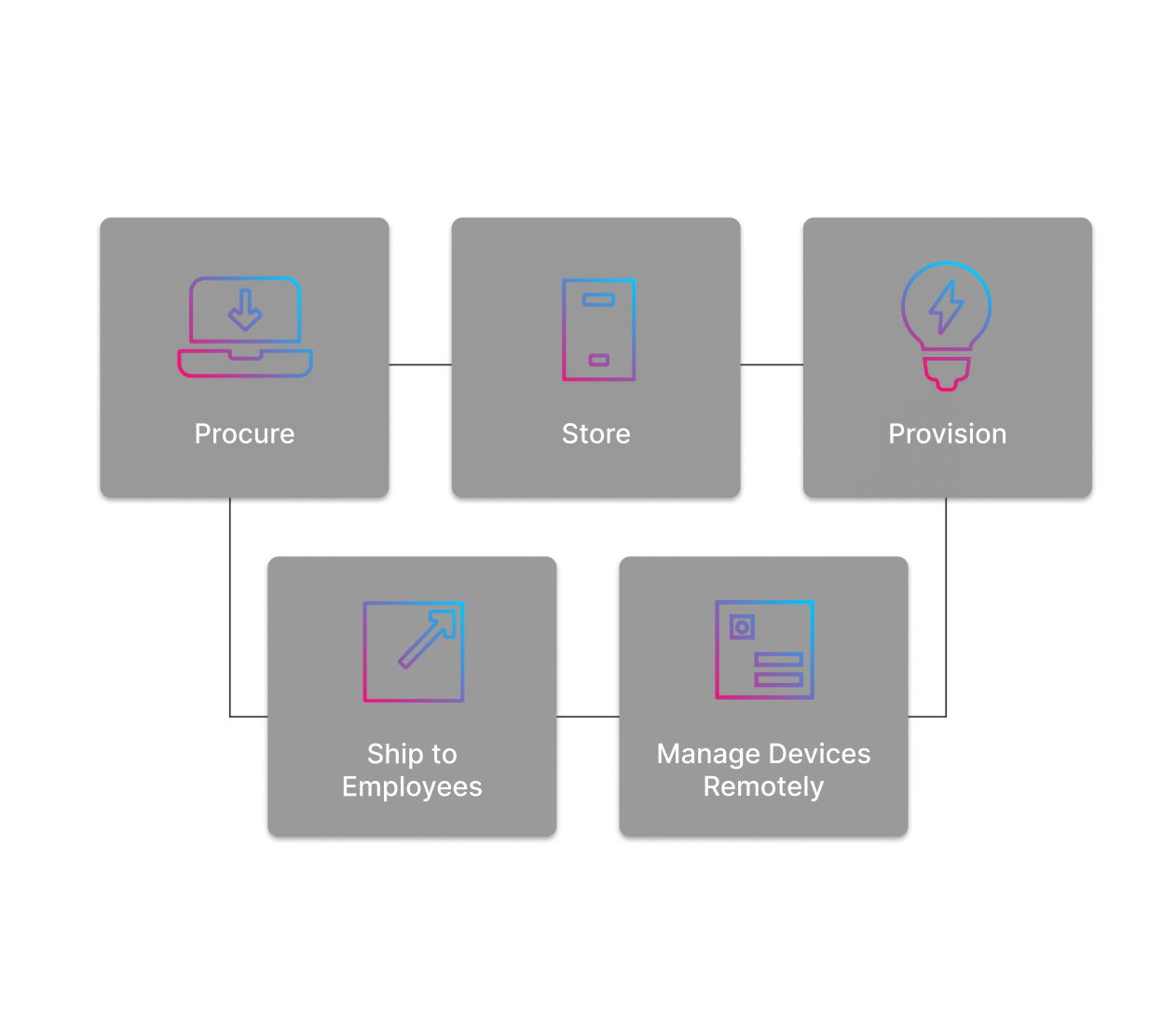 Devices, done.

Spin up new devices
Repurpose existing devices

Rely on IT expertise
From navigating shipping delays to project managing repairs, we've got your device needs covered.
Device procurement
Need a new device? Simply submit your request (or have your team members submit theirs!) to Electric.
Electric handles everything from order placement through delivery to your preferred location
You get access to pre-negotiated rates on a wide variety of devices and accessories
Need a device recommendation? Handled. You'll get a range of options that meet your brand preferences, budget, and functionality requirements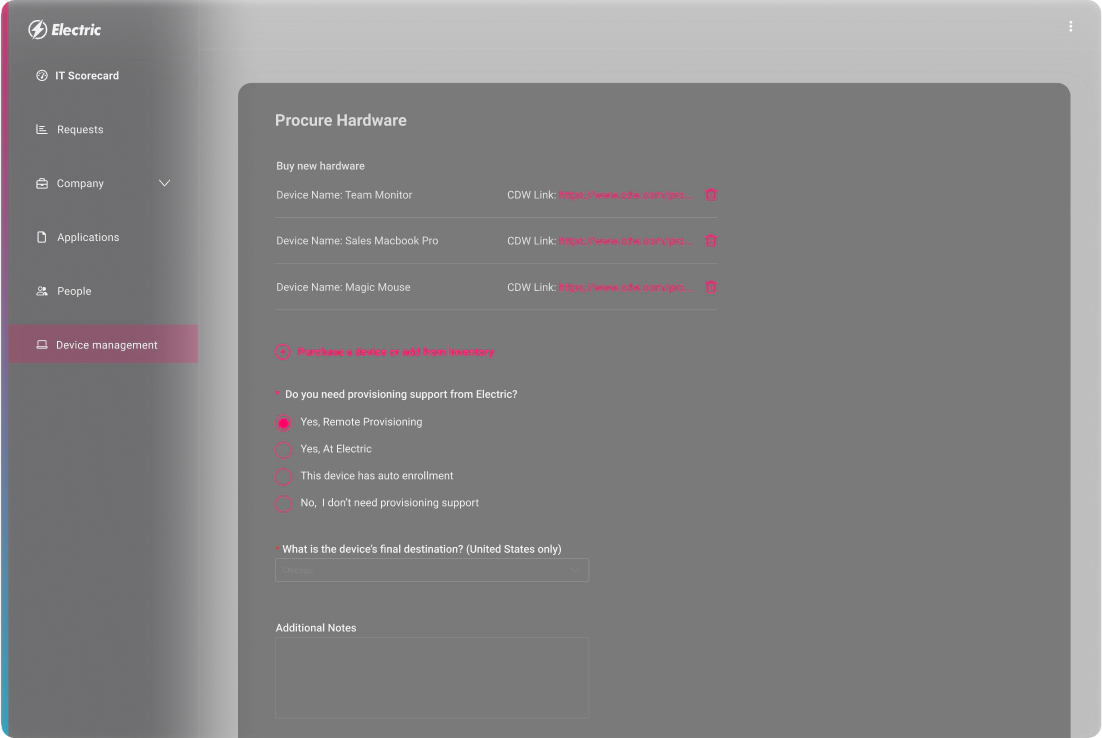 Device provisioning
Looking to repurpose an existing device? Want to purchase the device yourself, but have Electric handle the setup? No problem.
Store your devices securely with us when not in use, or keep them in your office
Electric handles device imaging & re-imaging onsite or remotely via best-in-class mobile device management software
Customize your department-level provisioning profile to ensure that each device is set up with the operating system, software, and credentials required for individual team members
Have a majority Mac environment? We'll even handle the deployment of your Apple Device Enrollment Program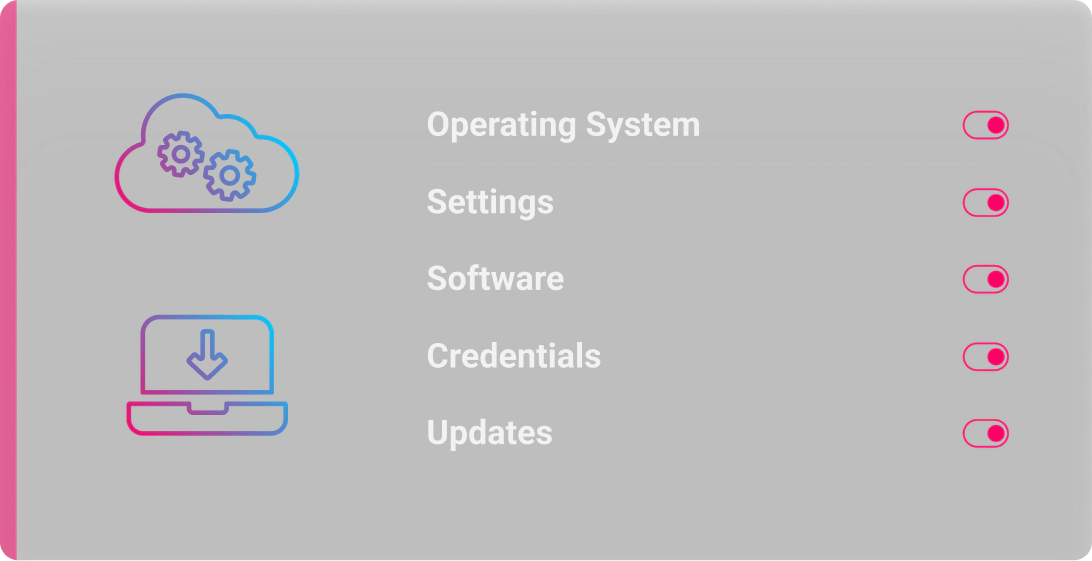 Quick and easy request process
Have a new employee starting or one leaving the team?
Submit an onboarding or offboarding request right inside the Electric platform. From there, Electric will handle device procurement, provisioning, and shipping, along with all the application and software-related tasks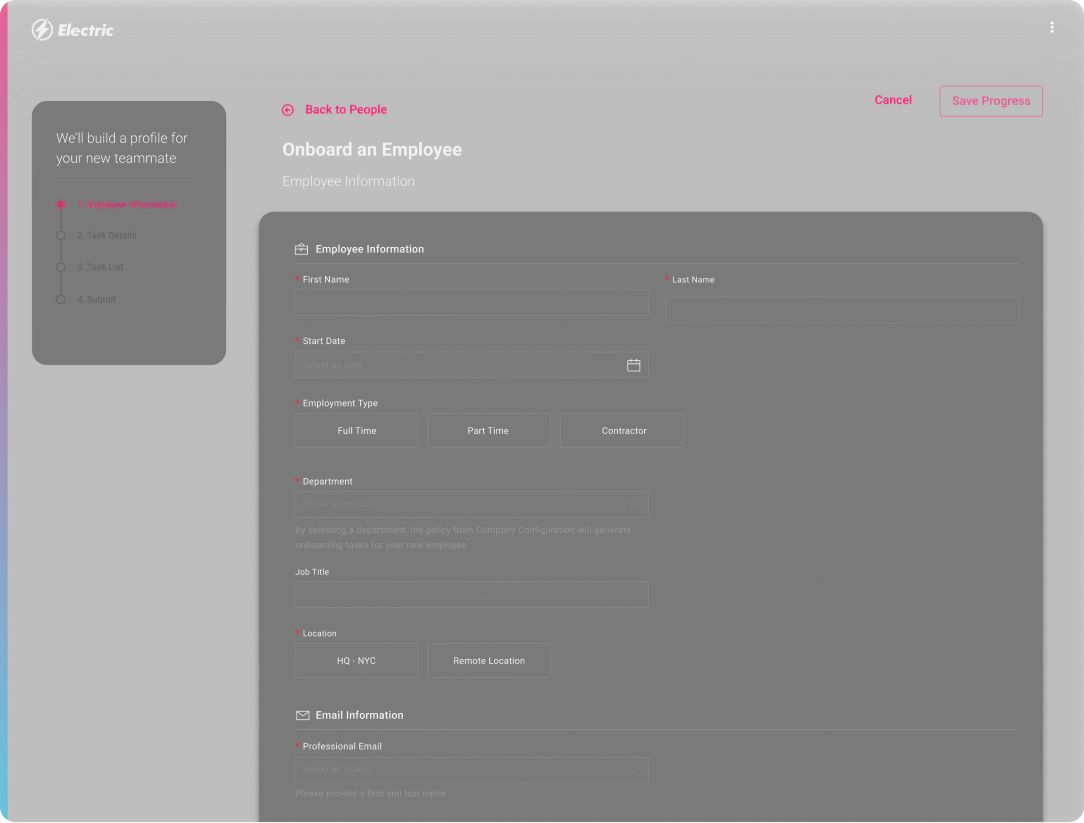 Need replacement devices or accessories?
Simply message Electric or have your team members message us. Don't worry, we'll get your approval before placing their orders!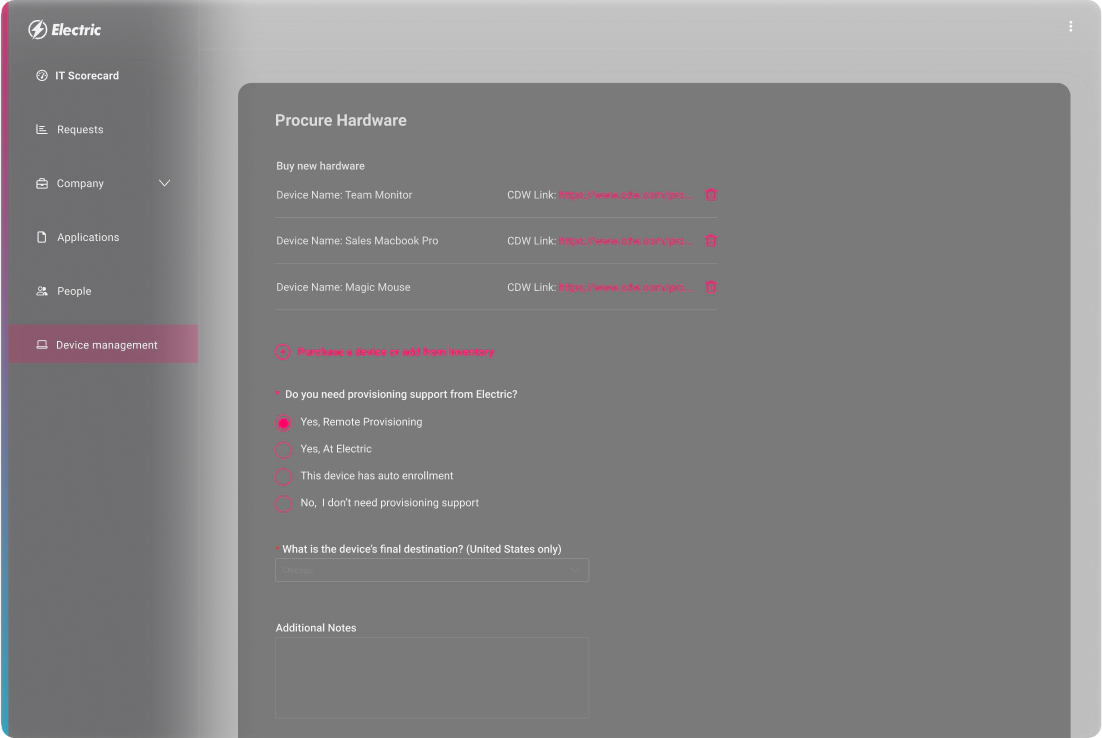 Electric purchasing partners
Electric works with the best in the procurement business to offer pre-negotiated rates and simplified fulfillment. Apple Business CDW
Stop shopping for devices and get back to building your business