The marketing and advertising industry moves at lightning speed — Electric makes sure that your IT can keep up
The marketing and advertising world is all about the intersection of creativity, data, and technology. People need to be performing their best — solving problems, switching between tasks, and strategizing — at all times. Electric keeps IT running smoothly, so employees can focus on innovating instead of fighting downtime.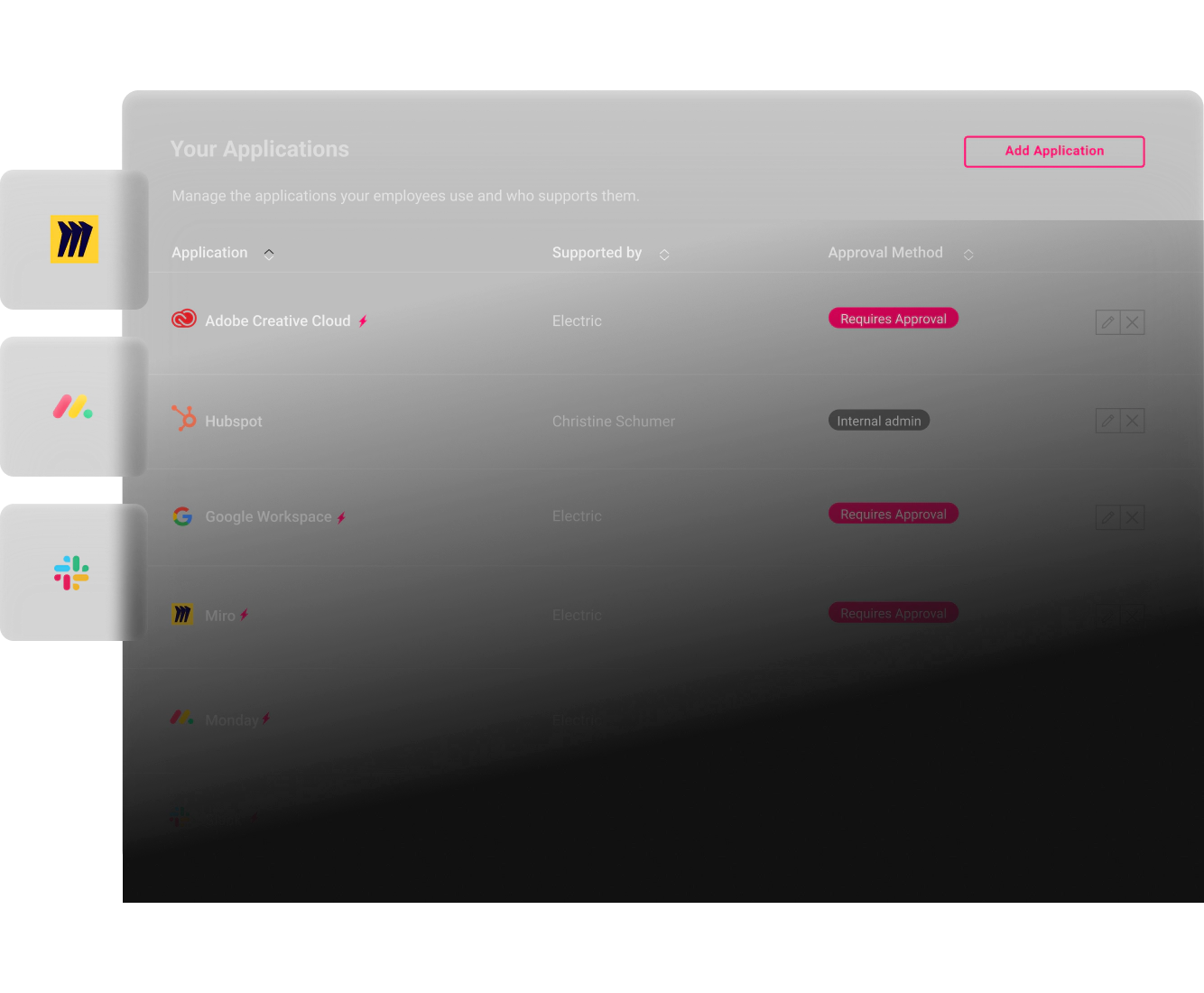 Get access to the world's best IT experts
Electric is powered by a team of 100+ IT specialists with a wide variety of certifications including A+, Network +, CCNET, CCNA Security & CCNP. We are trained to support businesses like yours with a wide variety of security needs, including meeting compliance requirements such as SOC II.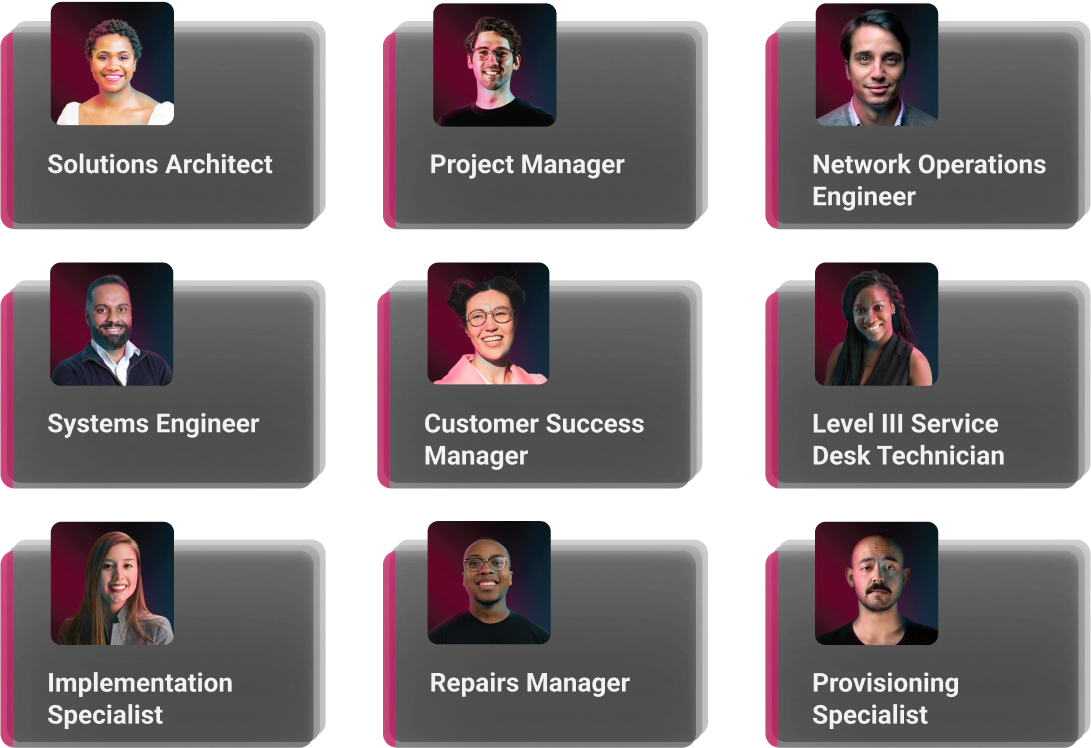 Work with a true strategic partner
Our partnership with your organization starts with a full evaluation of your IT environment ensuring we have a full understanding of your orgs unique IT gaps + needs and can provide support in everything from standardization of security policies to recommending the right firewall for your org's needs.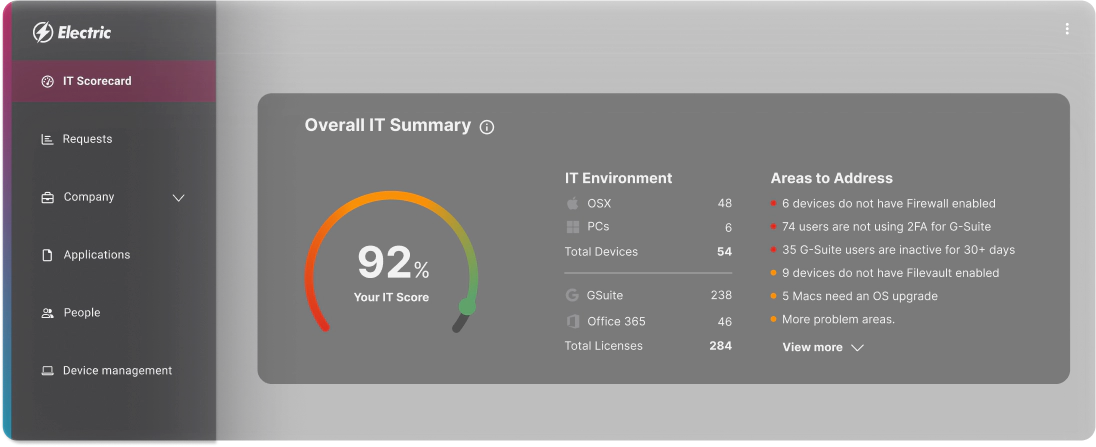 Gain hours back in your business
Pass off day to day IT requests including troubleshooting, SysAdmin, and approvals to a team of 100+ IT specialists who are just a chat away. We integrate directly where your users are already working, Slack or Microsoft Teams, and have an initial response rate of 10 minutes or less to keep them productive.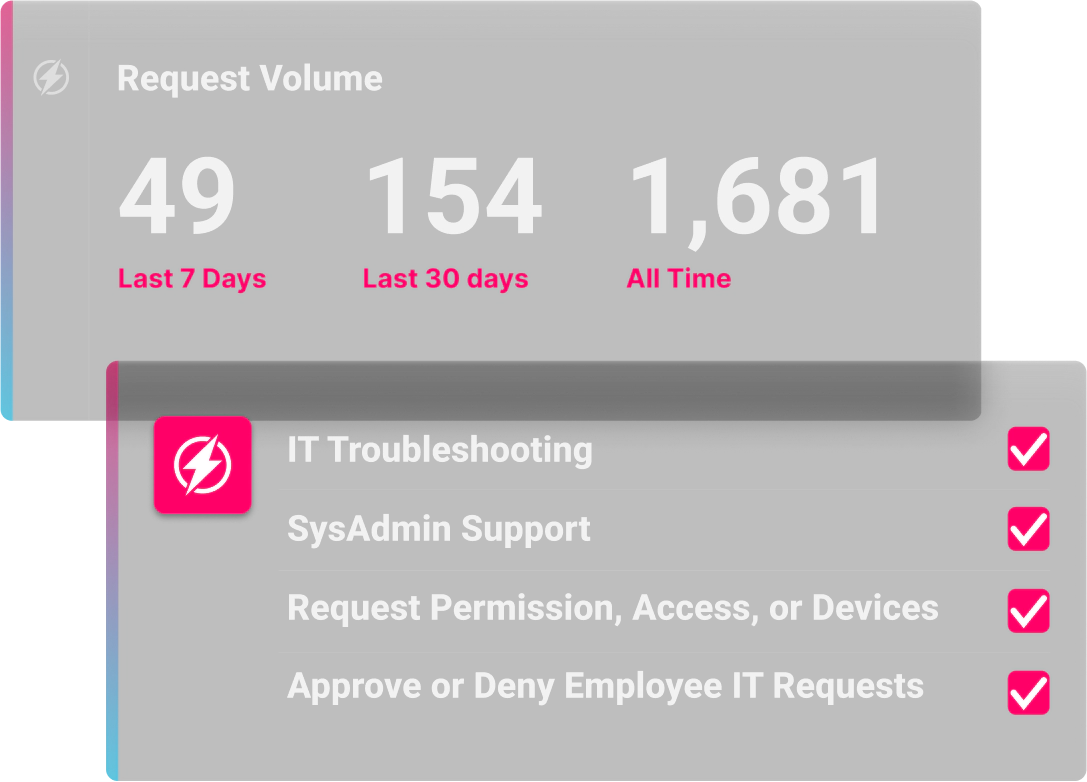 Offload repetitive, time-consuming tasks
Pass off the most time-consuming aspect of your IT. On average these requests take 8 hours to manage from device procurement, to application license creation, and even shipping of devices to remote or hybrid employees. Submit the request, and Electric handles the rest.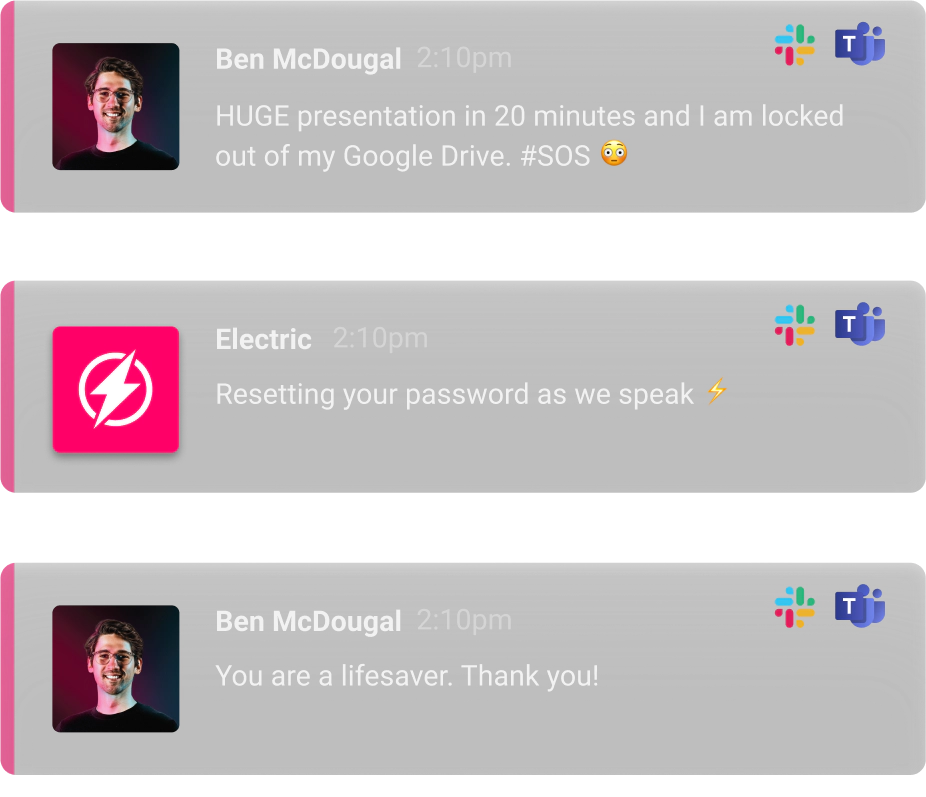 Standardize your IT foundation
Did you know that in the United States, companies without the right IT partner experience an average productivity loss of 545 minutes per employee annually due to network downtime?
…It doesn't have to be this way. Electric has your back.
We start by standardizing your operations
Electric can help your organization with everything from migrating your systems to the cloud through the standardization of IT security policies ensuring that no matter where your employees are using their devices and accessing your business systems, they'll remain secure.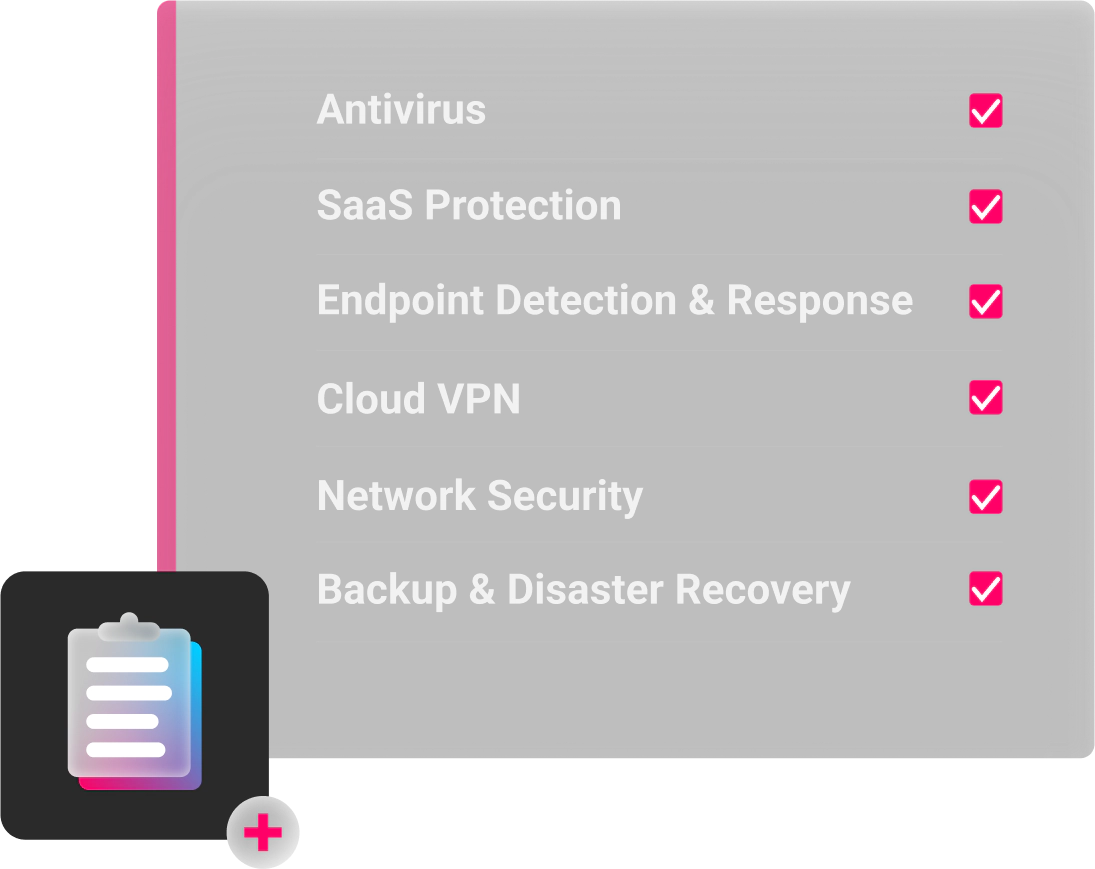 We then optimize processes
Through this standardization, Electric helps you establish operational efficiency and maximize uptime of business systems, leading to higher employee productivity and organizational growth.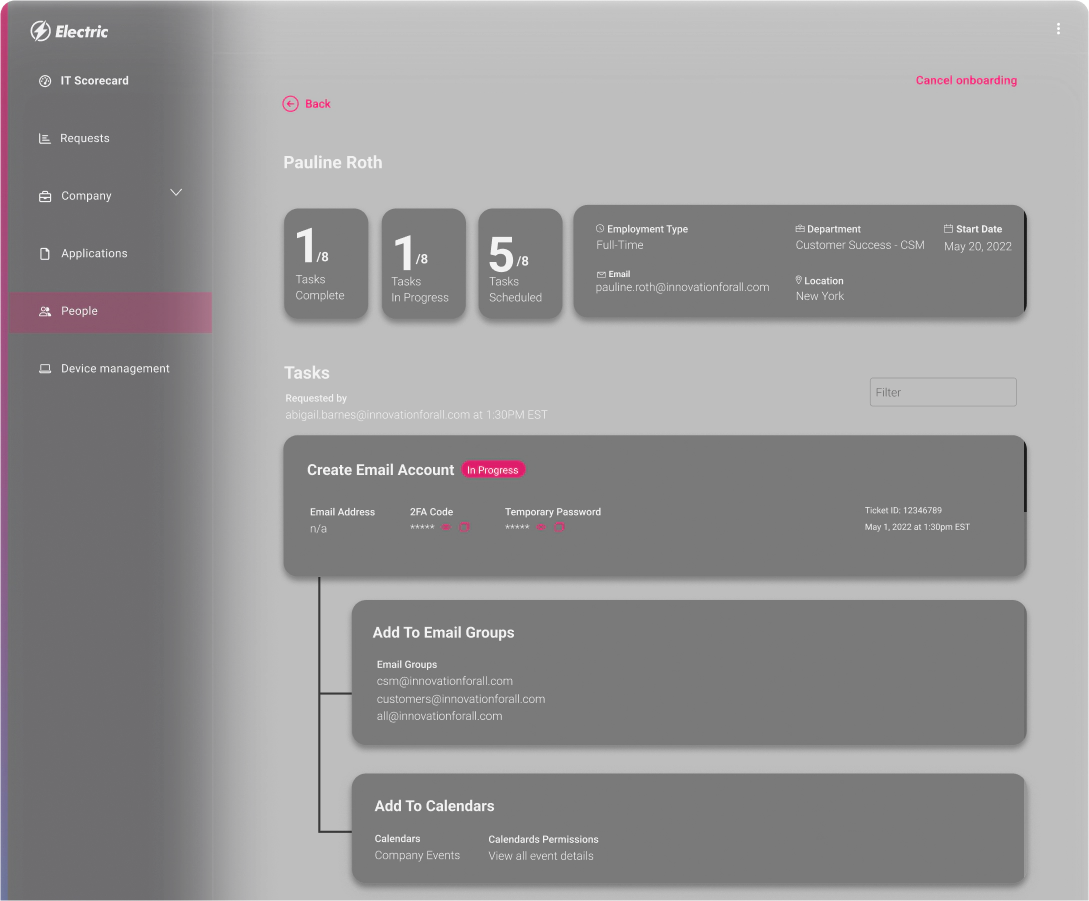 From there, we continually ensure the security of your systems
As organizations work globally, remotely, and in a hybrid fashion, it's difficult to maintain security without standardized security policies and consistent monitoring. We'll protect systems and employees — and make sure that you're staying ahead of potential challenges.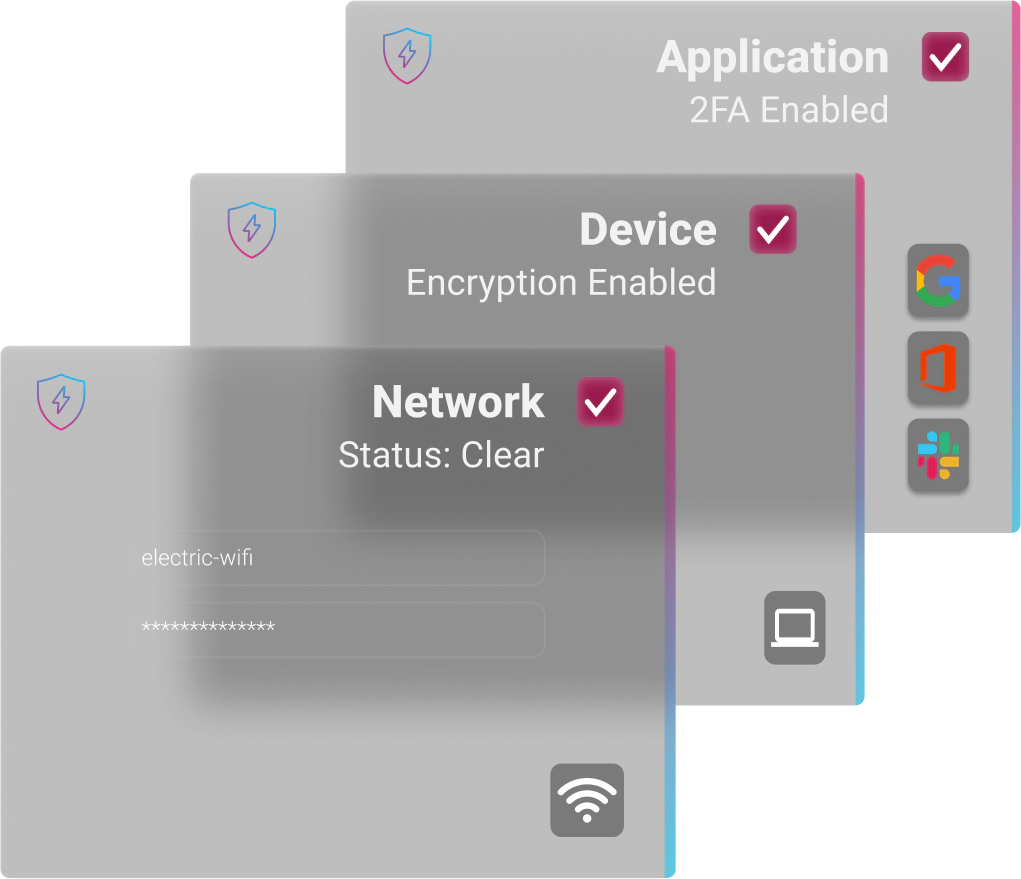 Electric has been a crucial partner to our business, especially during the pandemic. By establishing standardized IT processes and taking day-to-day IT management off of our plate, they've set us up for success in continued organizational growth.
Stephanie Cartin
CEO, Entreprenista | Co-Founder, Socialfly