Electric frees up brain power for staffing and recruiting firms
Recruiters have superpowers as career matchmakers. So don't let clunky IT get in the way of your favorite aspects of your job. In powering your company's IT foundation, Electric helps your company conserve financial resources, prevent problems, and keep your systems running smoothly.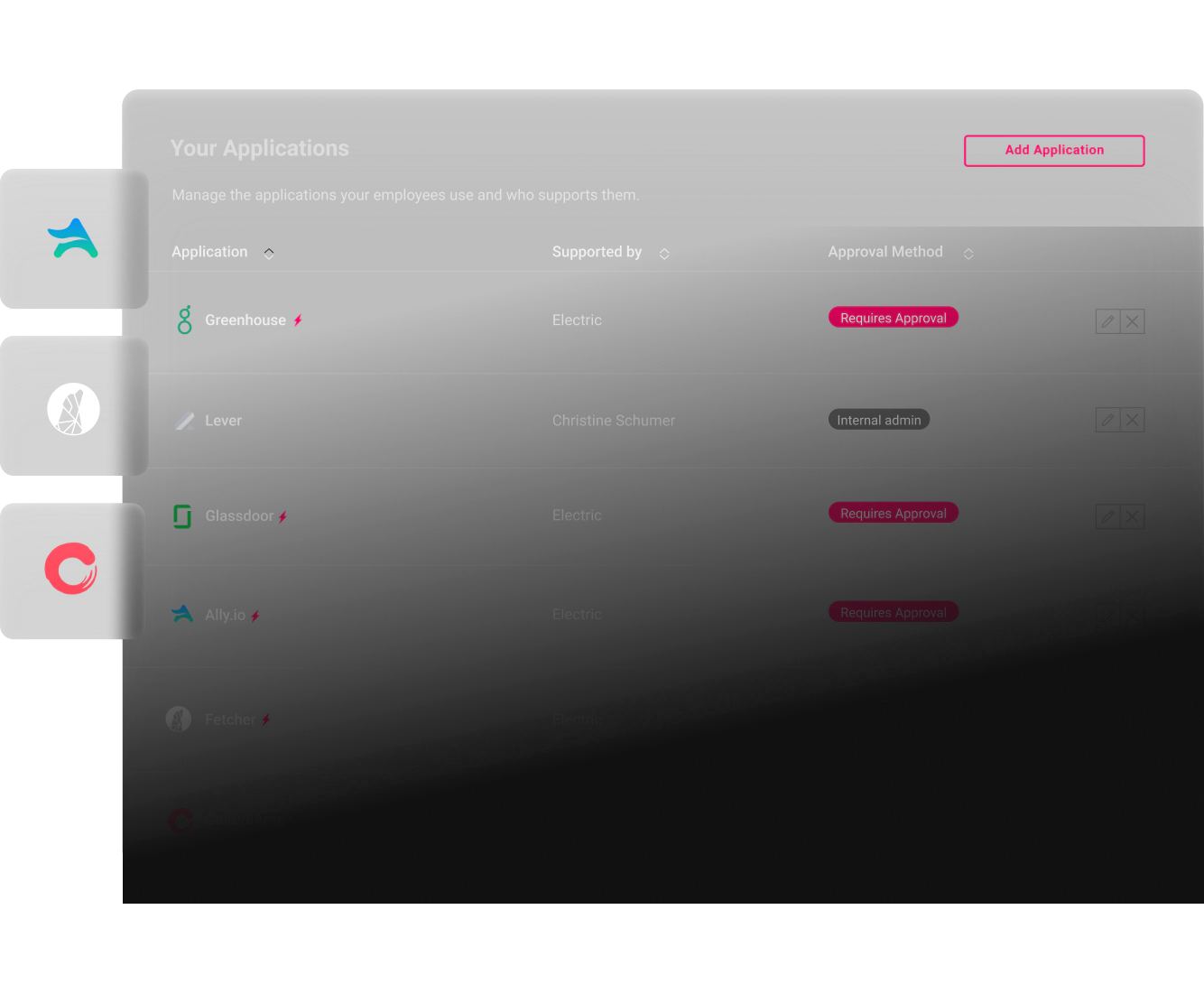 Unlock your business's momentum.
Electric understands that in the staffing & recruiting space, you work hard for every client and each role. Don't you deserve an IT partner who not only manages your IT, but helps you optimize it to work for you?
On average Electric customers see a 105% ROI on their IT spend within the first year of implementing Electric
Check out our Total Economic Impact Report created in partnership with Forrester.
Read the full Total Economic Impact (TEI) study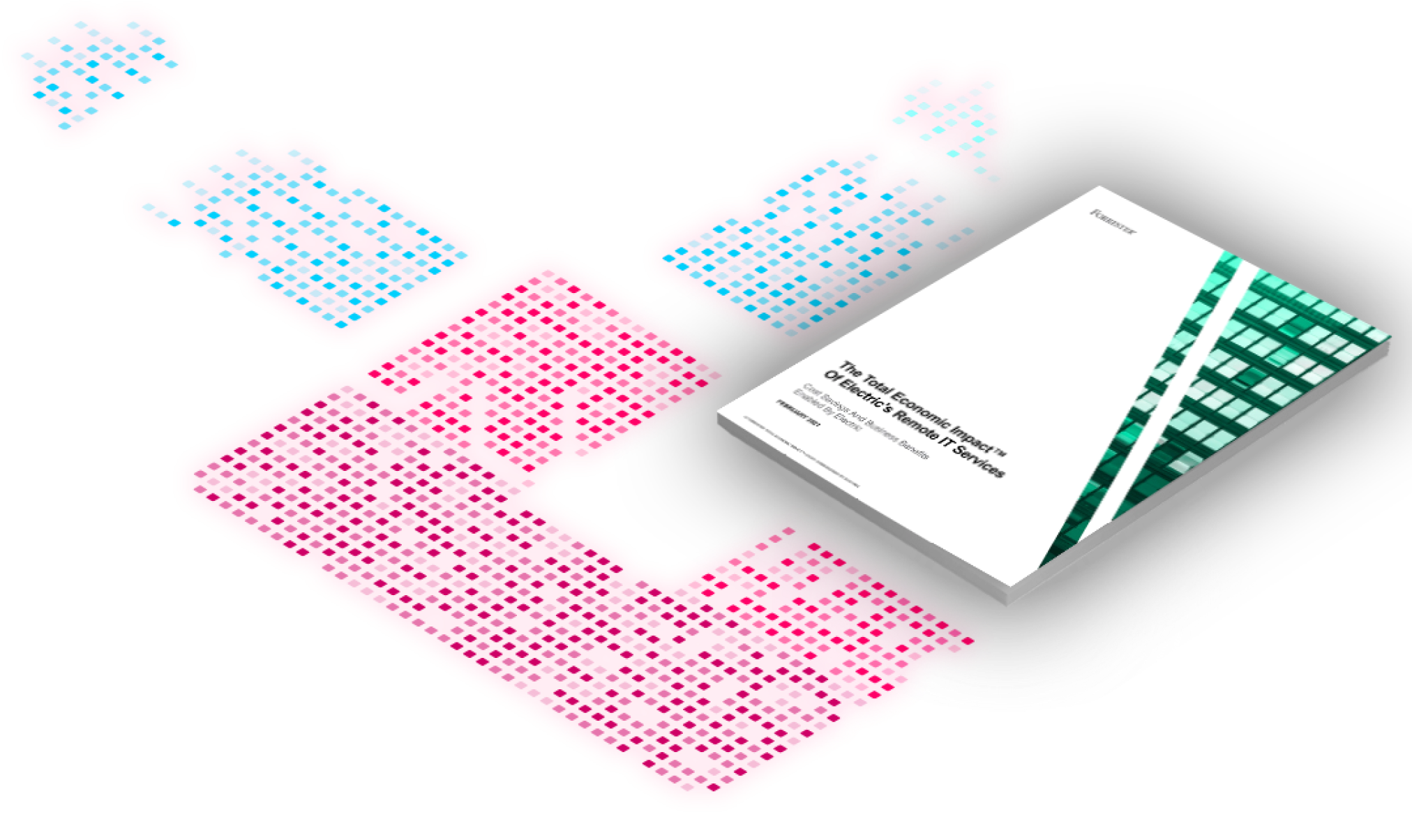 Stay focused on career matchmaking — not getting bogged down with IT. 
Standardize your IT and security operations.

The last thing your team should be focused on is having to reply to daily IT tasks or maintaining security policies and business systems, especially if it takes away from client support and the work they were hired to do. 

Delegate time-consuming busywork.

Pass off day-to-day IT requests including troubleshooting, SysAdmin, and approvals to Electric's team of 100+ IT specialists who are just a chat away. 

Expect fast, reliable responses.

Our team of 100+ IT specialists have an initial response time of 10 minutes or less, ensuring your employees get help when they need it and remain productive. Consider Electric an extension of your team. 

Offload repetitive requests.

Let Electric carry the load of onboarding and offboarding. On average these requests take 8 hours to manage from device procurement, to application license creation, and even shipping of devices to remote/hybrid employees. With Electric you simply submit a request in 7 minutes or less and Electric will handle the rest.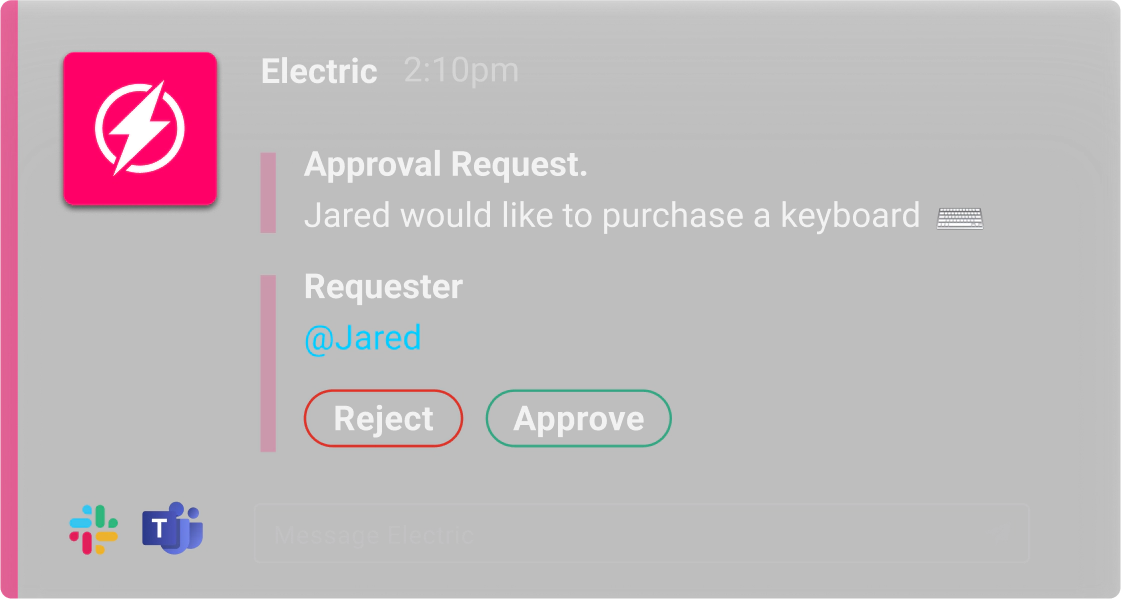 Benefits to partnering with Electric:
Ensure maximum uptime and employee productivity.

While you may be using the right device and applications for your organization, without the right IT partner, US organizations experience an average productivity loss of 545 minutes/employee annually due to network downtime. 

Protect your devices and business systems.

In our new era of hybrid and remote work, it's difficult to maintain security without standardized security policies and consistent monitoring. 60% of all cyber-attacks are due to insider threats, most commonly related to nonmalicious misuse by employees. 

Get fast support for special projects.

Electric supports specialized projects ranging from cloud migrations to standardizing IT security policies.

We'll provide clear guidelines on the addition to your subscription or the project's hourly rate.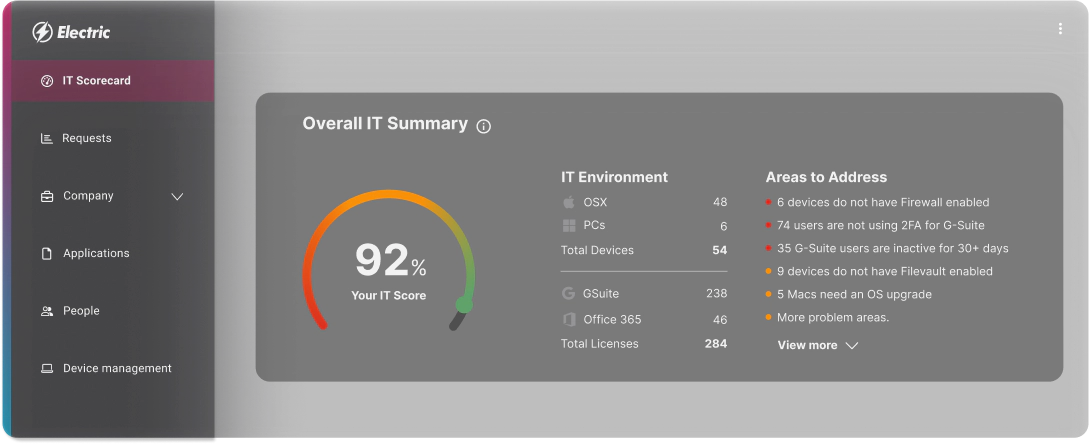 Never worry about pricing.
We understand that IT spend can become fractured across vendors or internal resources very quickly. Our services come priced as one flat rate subscription with all aspects of our IT services baked in. 
Transparency is our top priority. You'll have the tools you need to control your costs.