Reclaim your time from distracting IT tasks
Electric gives nontechnical "defacto" IT managers back their time so they can get back to what they were hired to do. And, takes the weight off of small IT teams who need to focus on more strategic work.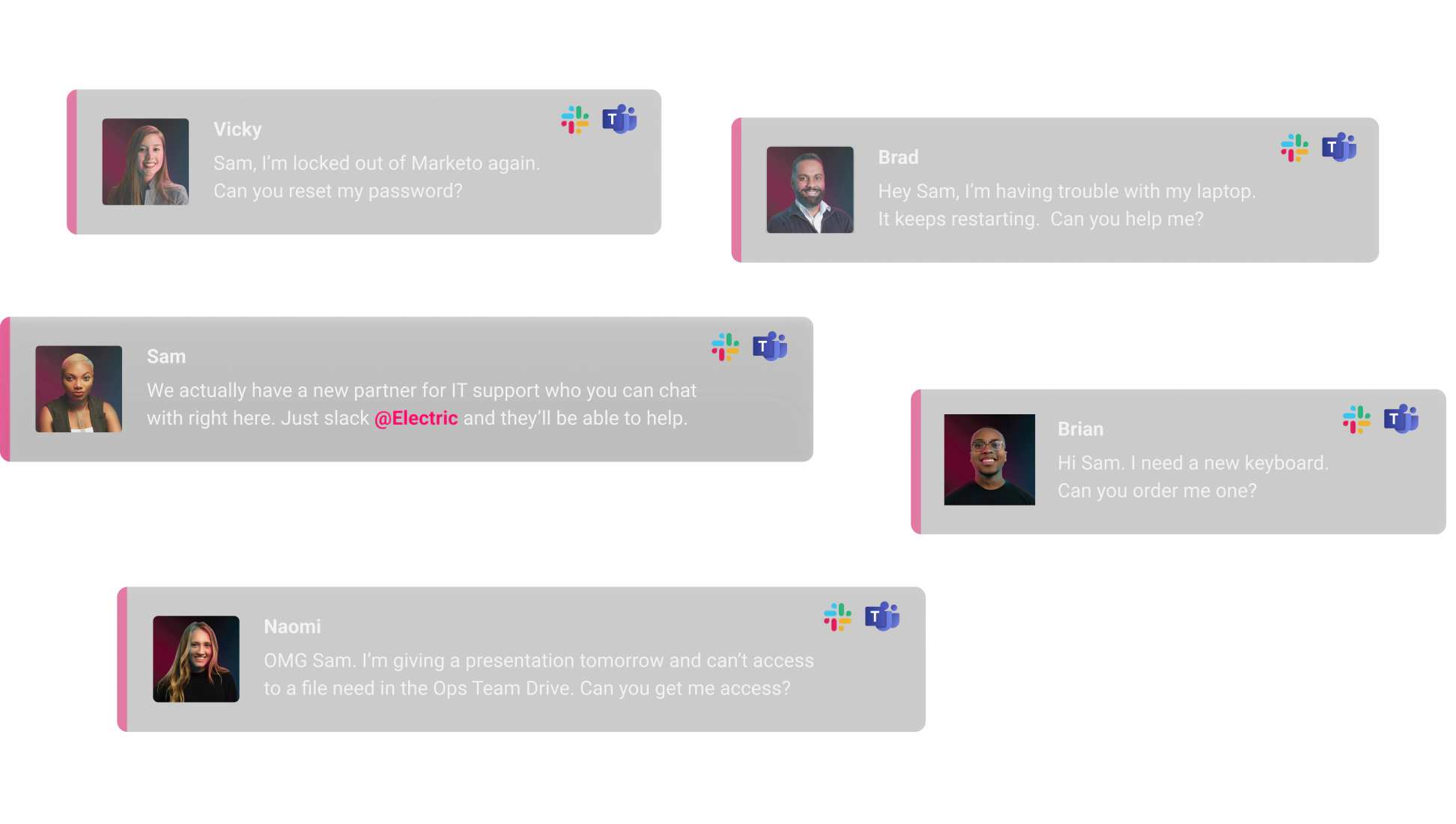 Real-time IT support is just a chat away
Activate the Electric App in your Slack workspace or Microsoft Teams tenant, giving your team access to chat Electric's 100+ IT technicians from wherever they work.
They'll get an initial response from a member of our team in 10 minutes or less (our average is 6 minutes), ensuring they remain productive.

Day-to-day troubleshooting

SysAdmin support

Requests for access to files, apps, and hardware
You're always in control
While Electric clears your to-do list, you always keep control over request approval workflows. Electric collects specs from your team members, delivers requests directly to you in chat, and offers you a one click approach to either approve or deny.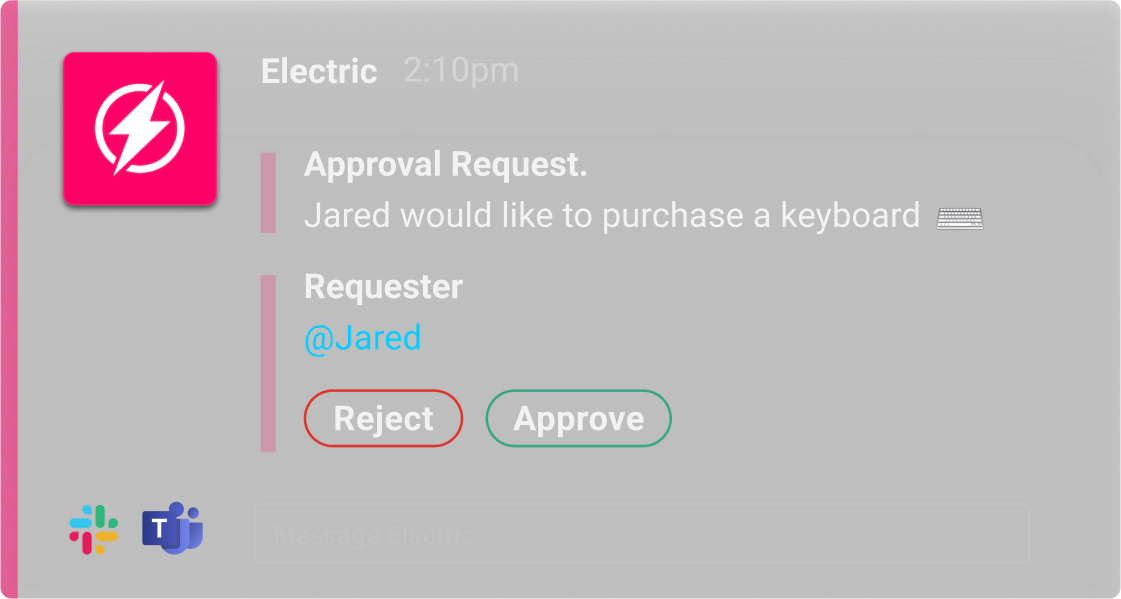 An Electric extension of your IT team

Electric is on a mission to de-stress day-to-day IT management. Here's where we lend brainpower and muscle:


Employee onboarding and offboarding
Reduce employee onboarding and offboarding from 8 hours to 7 minutes. Simply submit a request in the Electric Platform. We manage the rest.
Device procurement
Device provisioning, de-provisioning
Application, software, & file access
Credential management
Device storage
Device shipping
Explore employee onboarding and offboarding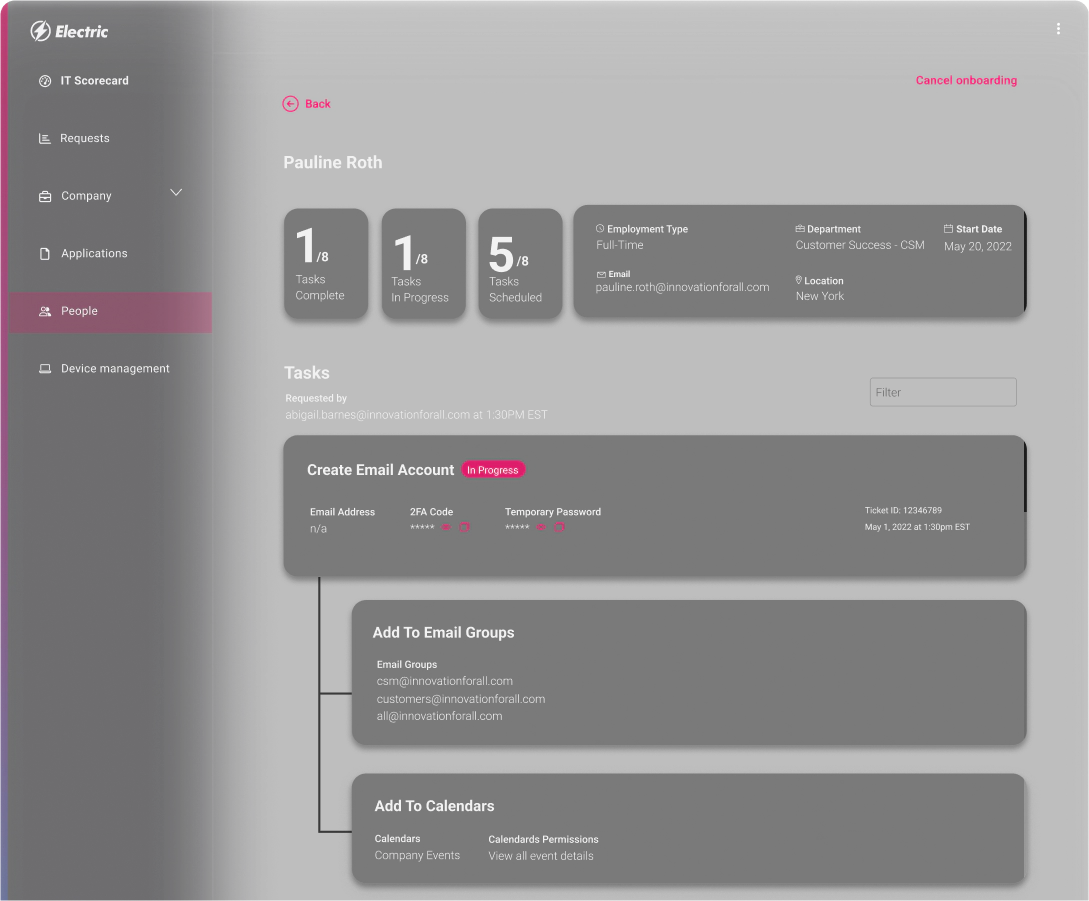 Liberating the
small business universe

from distracting IT
44,000
Monthly IT Support Tickets Managed
700
Monthly Onboarding & Offboarding Tickets Managed
Transparent IT support
With jaw-dropping dashboards in the Electric Platform you get a clear view of the IT support Electric is providing your team.
With this data, gain more visibility into the support needs of your team, stay on top of user satisfaction, and identify experience gaps in your operations.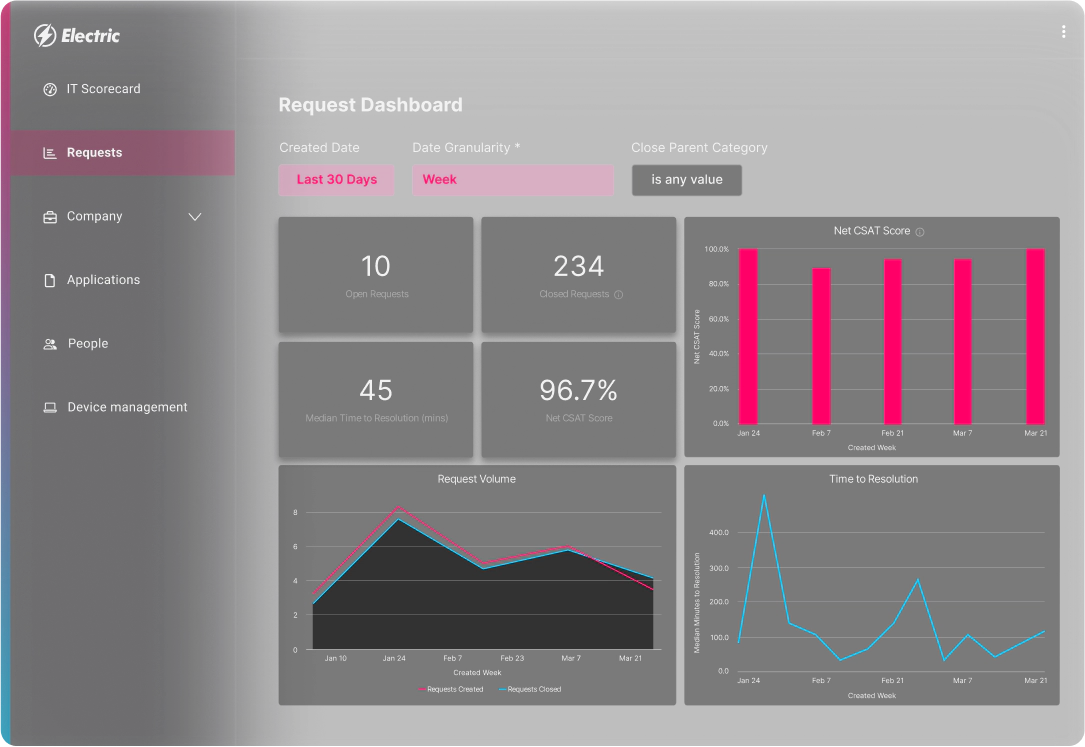 See IT clearly:
Request volume
Frequency of submission by user
Frequency of submission by type
Time to Resolution (TTR)
User Satisfaction
Requests for access to files, apps, and hardware