All of your IT managed in one place
With Electric, you can manage your people, devices, networks, and applications in one platform. Your team gets access to over 200 IT technicians to solve their day-to-day IT requests.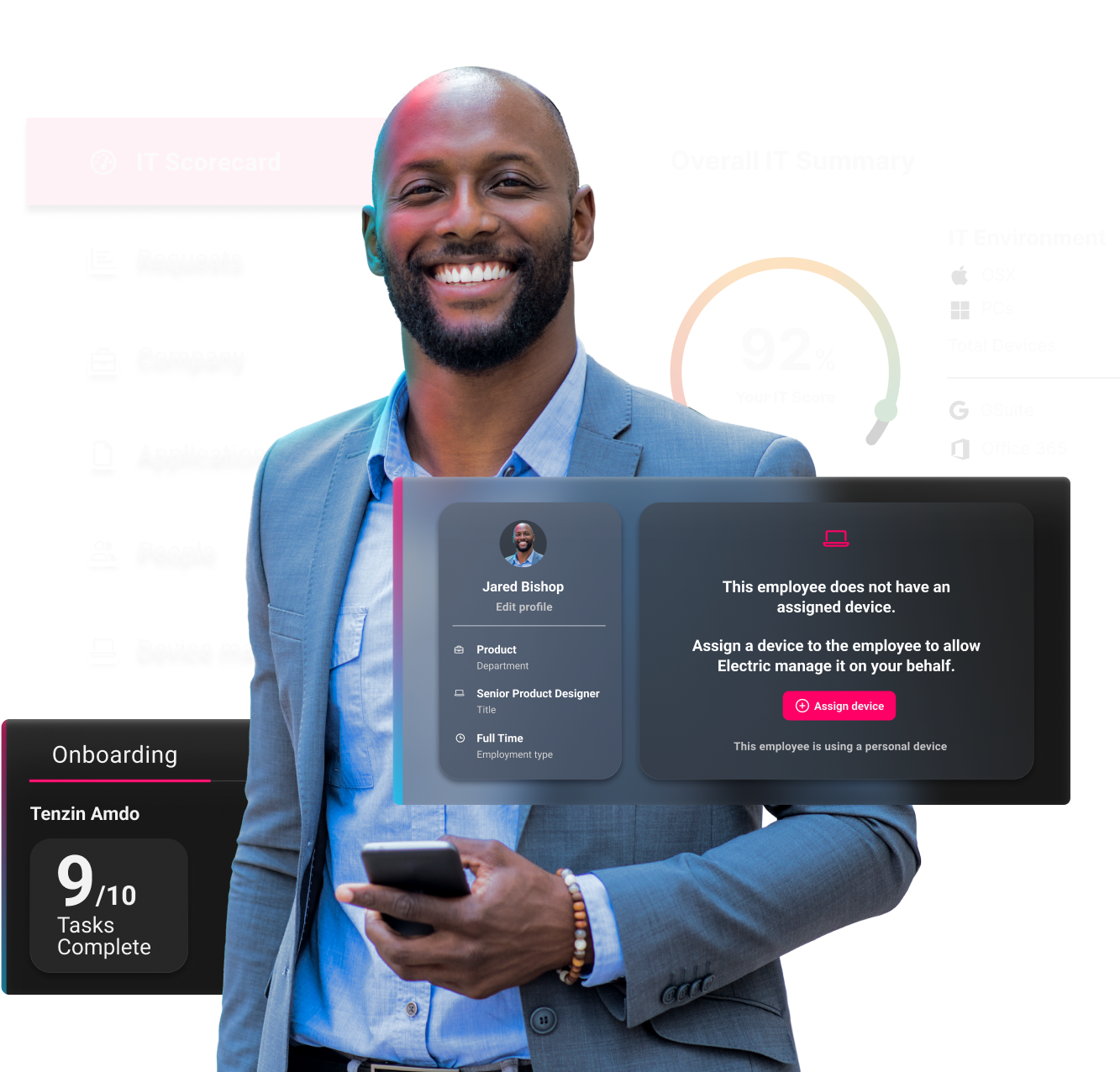 Entreprenista gained so much free time with Electric, they launched a new business line.
If you spend hours standing in line for laptops and reviewing SaaS licenses in spreadsheets, there's a better use of your time. See how founders, Stephanie and Courtney, turned their former IT time into a revenue stream.
How they did it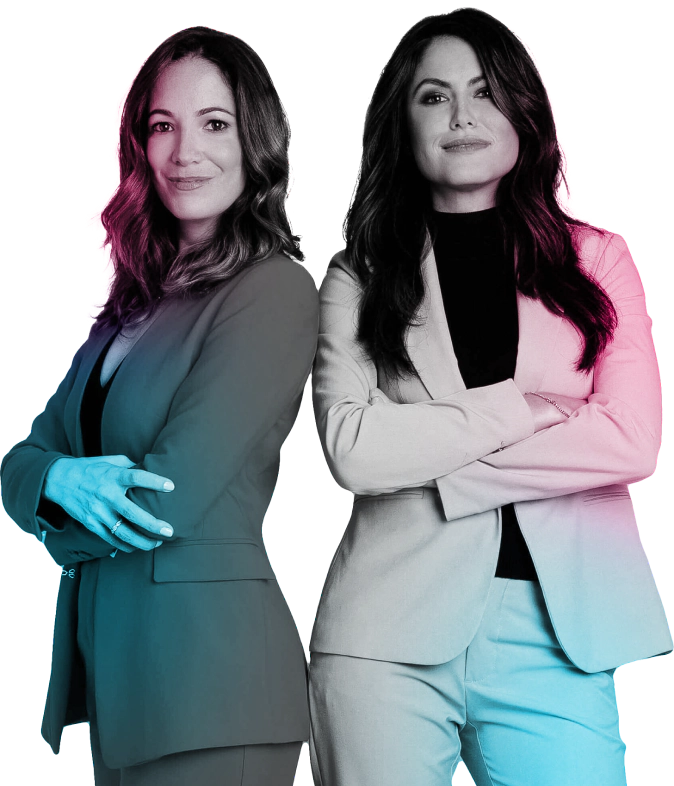 Stephanie Cartin and Courtney Spritzer
Entreprenista Founders
IT management for you.
Real-time IT support for your team.

Employee onboarding and offboarding
Reduce time spent on onboarding tasks – from 8 hours to 7 minutes – and set new team members up for success on day one.

Real-time IT support
Give your team access to Electric's elite squadron of over 200 IT technicians. Initial response time: less than 10 minutes.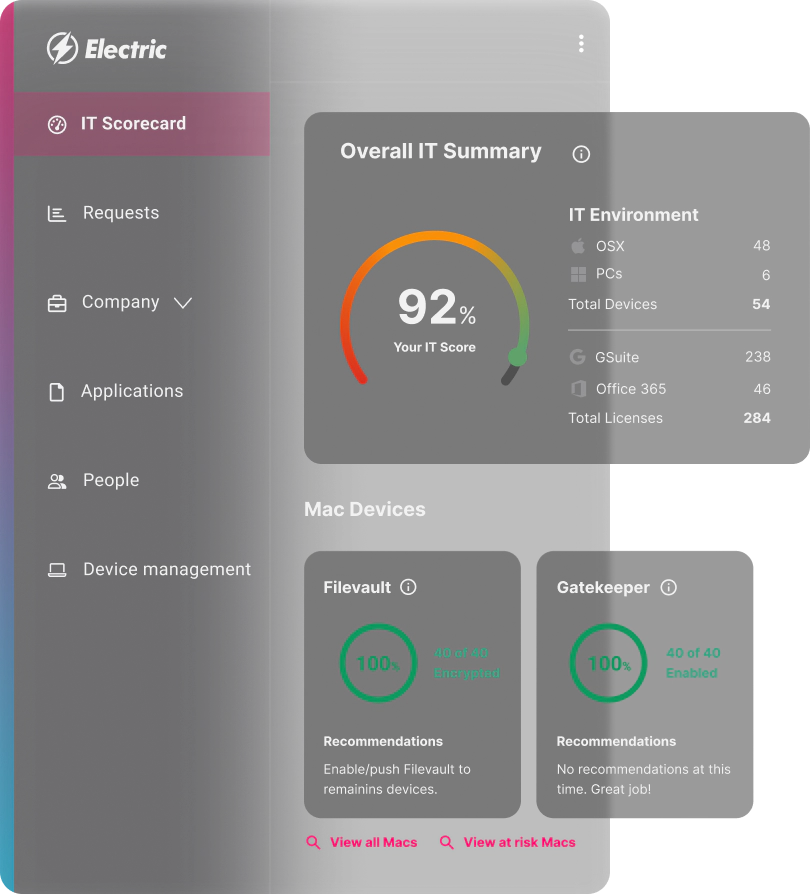 Central IT management
Manage the health of your devices, networks, and applications in one central location. Get proactive recommendations from Electric so you don't have to go through it alone.

Strategic IT projects
Time for an enormous project? Whether you're working on ISO certification or planning an office move, Electric is on it.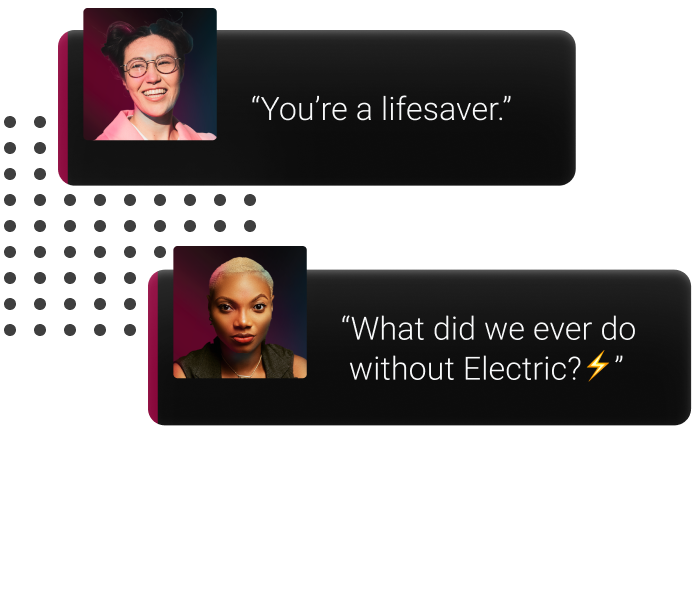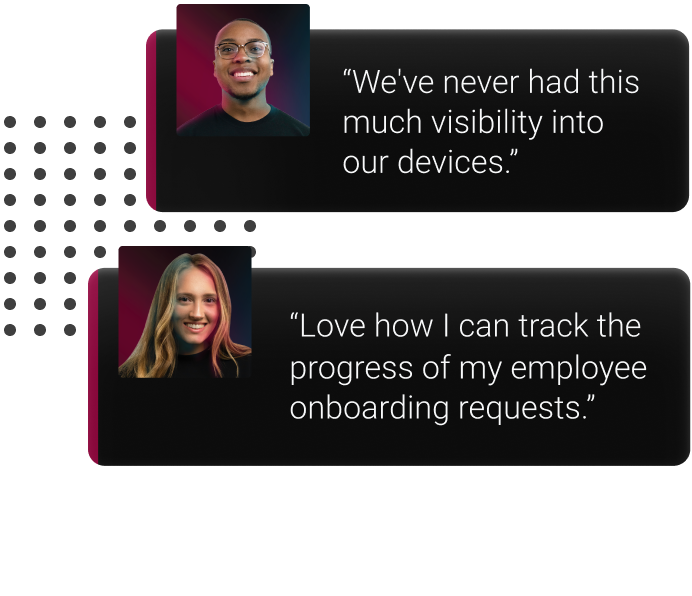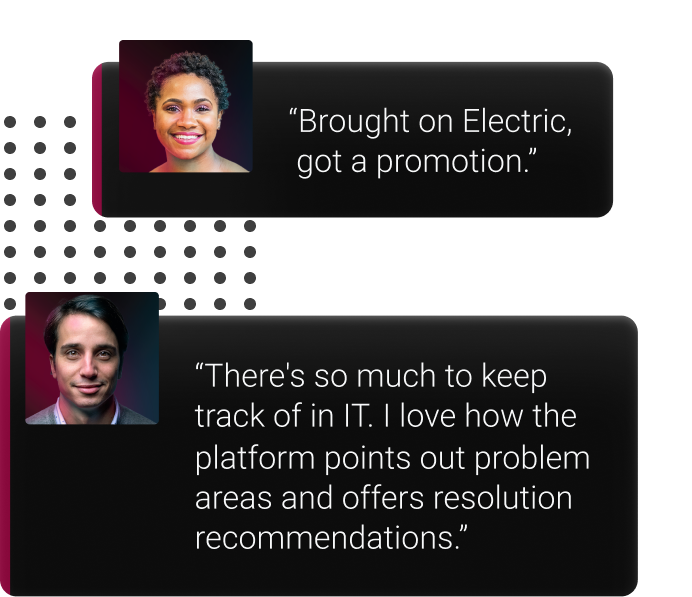 So your IT situation just isn't working for your expanding business?
Ditch the IT black box, stressful multi-tasking, and endless ticket backlogs. With Electric, you can transform these common environments into IT harmony.
Get 105% ROI on Electric subscription
Forrester found that Electric customers gain 105% ROI.
Calculate your IT cost here.
See the math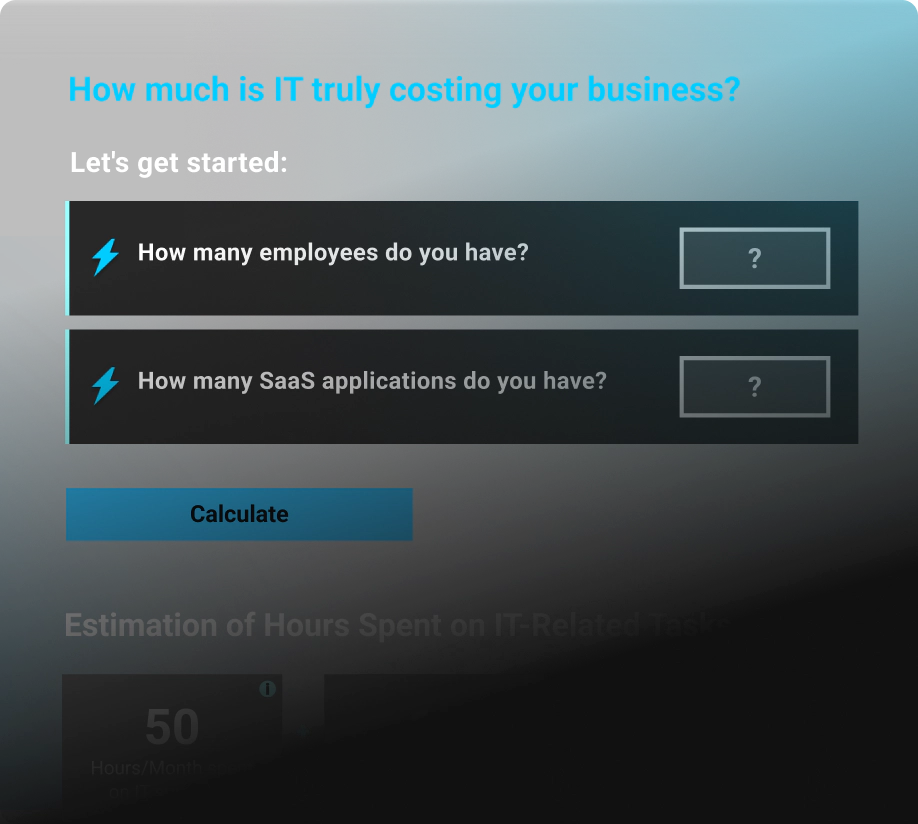 Day-to-day IT in the cloud. On-site service in your city.
While you can manage most of your IT online, things like office moves and network installation are really better done in person. Electric's nationwide network of specialists handle your local projects and onsite support in over 150 cities and counting.
Find Your City