Great things happen when IT is easy
The Electric Platform is your hub for managing: devices & application inventories, the health and compliance of security policies & devices, requests from real-time support to employee onboarding or offboarding.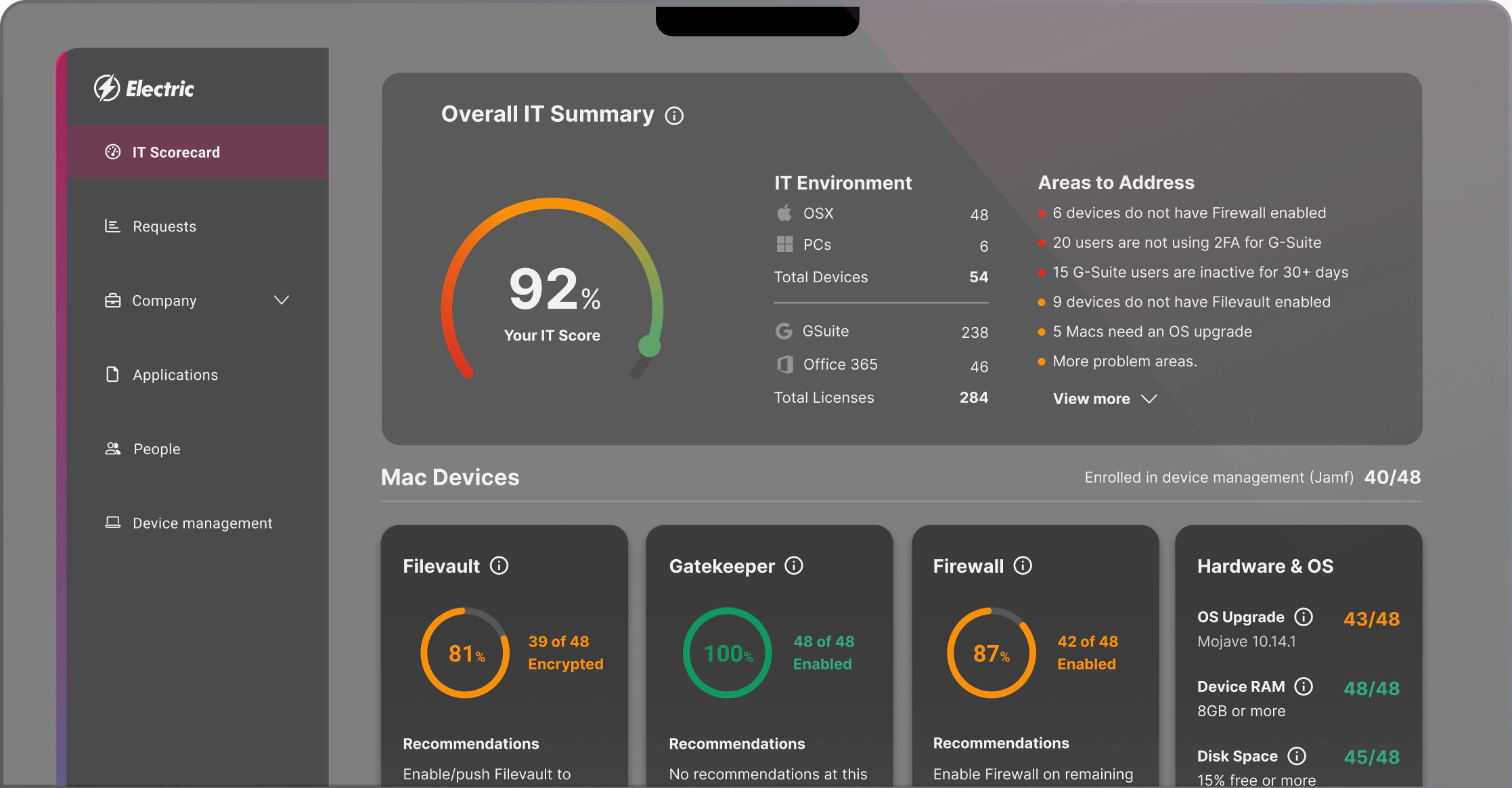 View org wide IT health

Demystify the impact and ROI of IT across the organization. Enter the IT Scorecard — a tool that organizes stakeholders around a shared set of metrics.
When you log into your Electric platform account, you'll immediately see a snapshot of everything happening in your IT environment. You can quickly spot-check your network performance — and quickly identify issues that need resolution.
Your IT scorecard
See security policy compliance across your devices, OS365 licenses, and Google Workspace licenses
Check the RAM, disk space, and OS upgrade statuses of your Mac & PC Devices
View recent logins and usage of your Google Workspace licenses
Get an overall summary of this data with a list of areas to address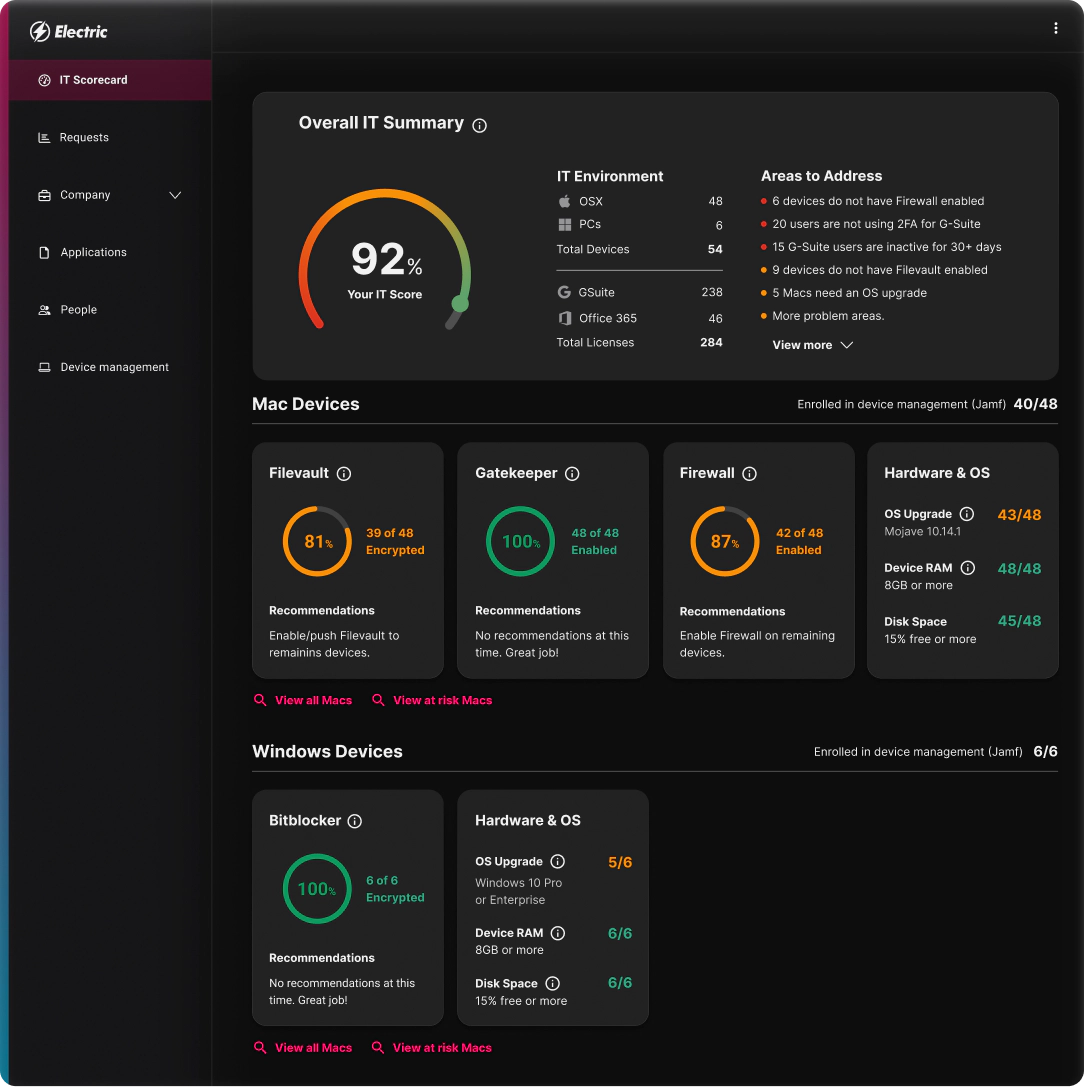 Onboard and offboard employees
On average, managing an onboarding and offboarding request takes 8 to 10 hours of your team's time per request. Electric reduces this to 7 minutes.
Submit a request directly through the Electric Platform via our simple to navigate onboarding and offboarding request form.
From there, Electric will:
Procure devices on your behalf either from inventory or one of our vendor partners
Provision the device either in our HQ or remotely, you let us know your preference
Manage the storage and shipping of devices to or from employees
Set up or de-provisioning of SaaS applications designated in your request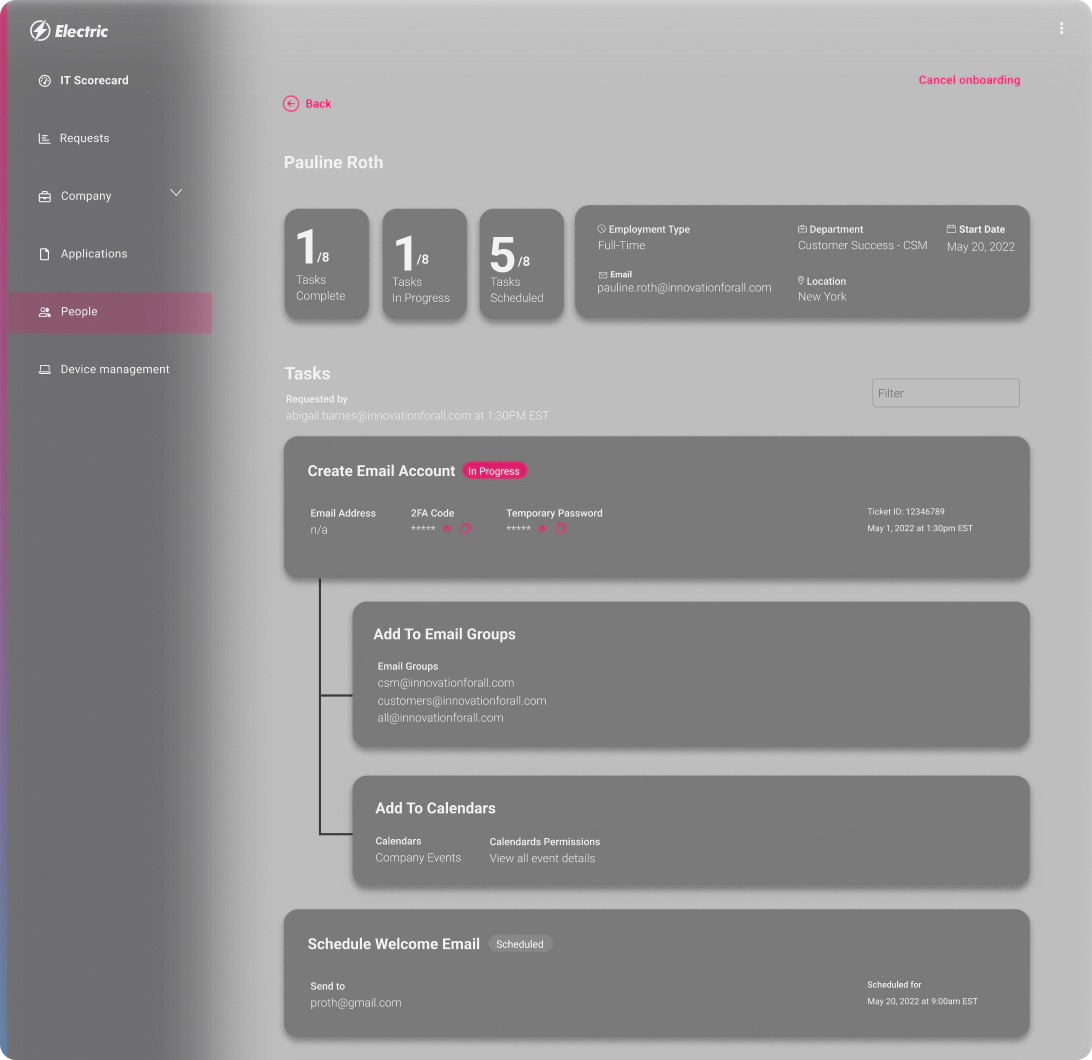 Track your team's IT needs
Your comprehensive dashboard breaks down your team's IT support requests. Get an instant, data-driven view of your company's IT performance — gaining efficiencies and improving ROI as a result.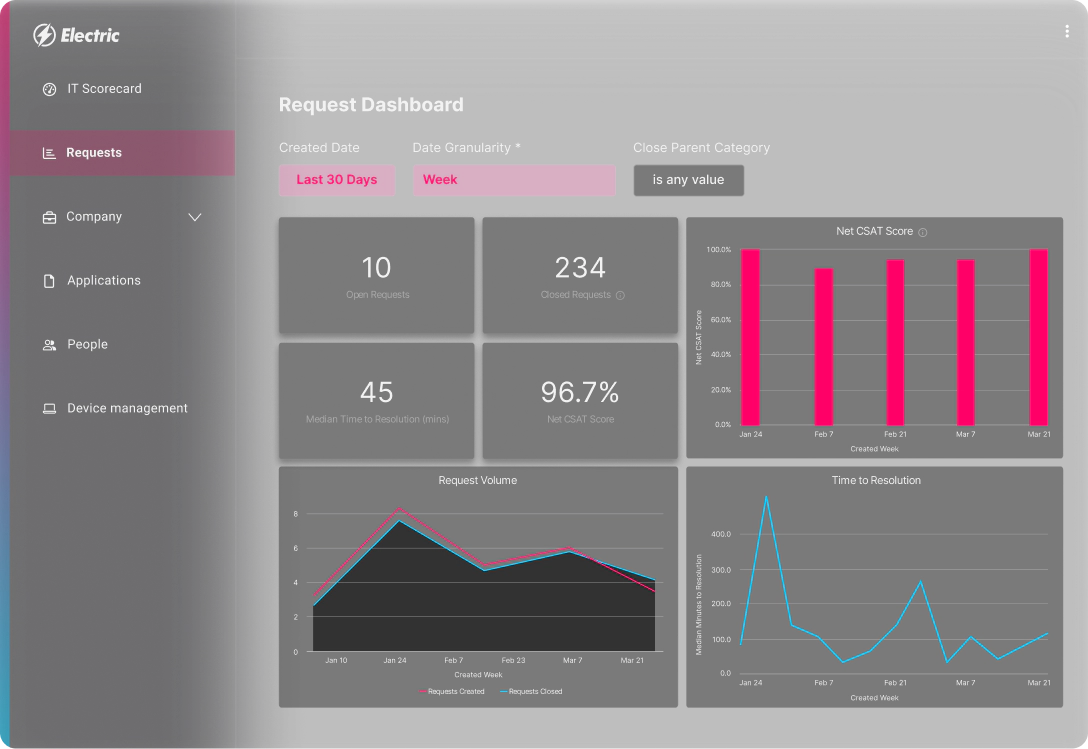 Gain visibility
Request volume
Frequency of submission by user
Frequency of submission by type
Time to Resolution (TTR)
User Satisfaction
Requests for access to files, apps, and hardware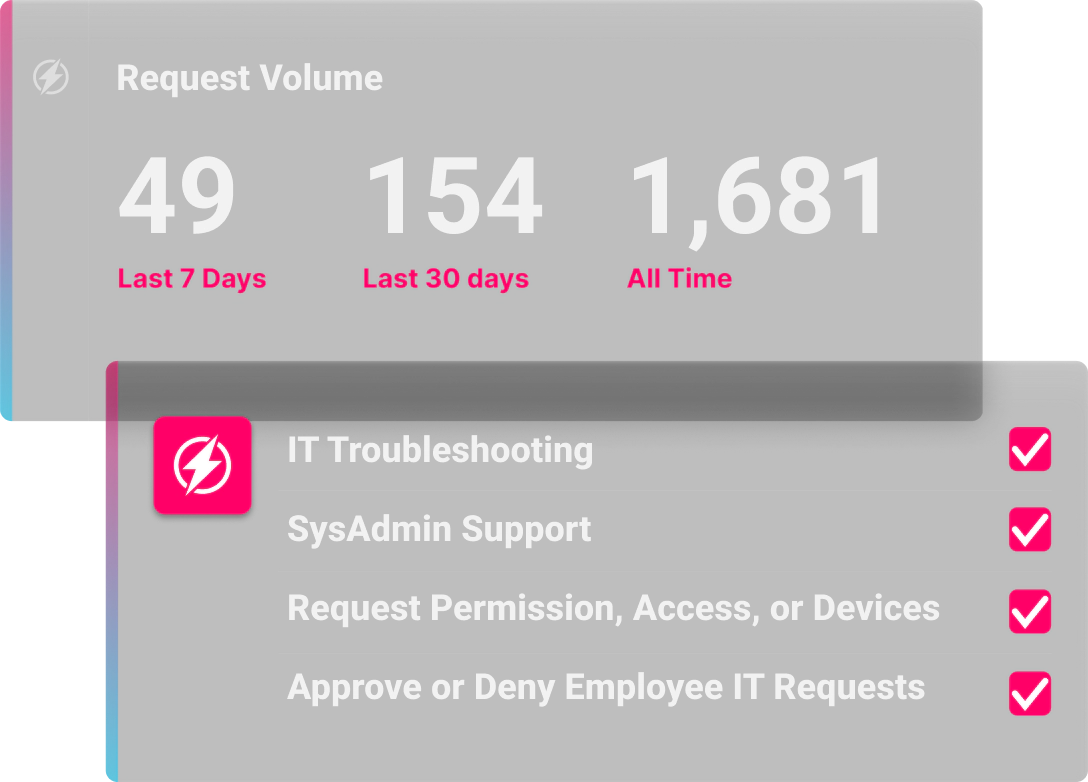 Manage devices
You get one view of all of your devices to quickly scan for issues and take action. Electric makes it easier to manage your device inventory and care for your company's hardware investments.
Get a single view of all your Electric managed devices
See who is actually using those devices, not just the device name or serial number
Search for devices by owner, device name, and serial number
Filter for devices by OS type and status
See which devices are at risk either due to lack of security compliance or reporting to MDM (mobile device management)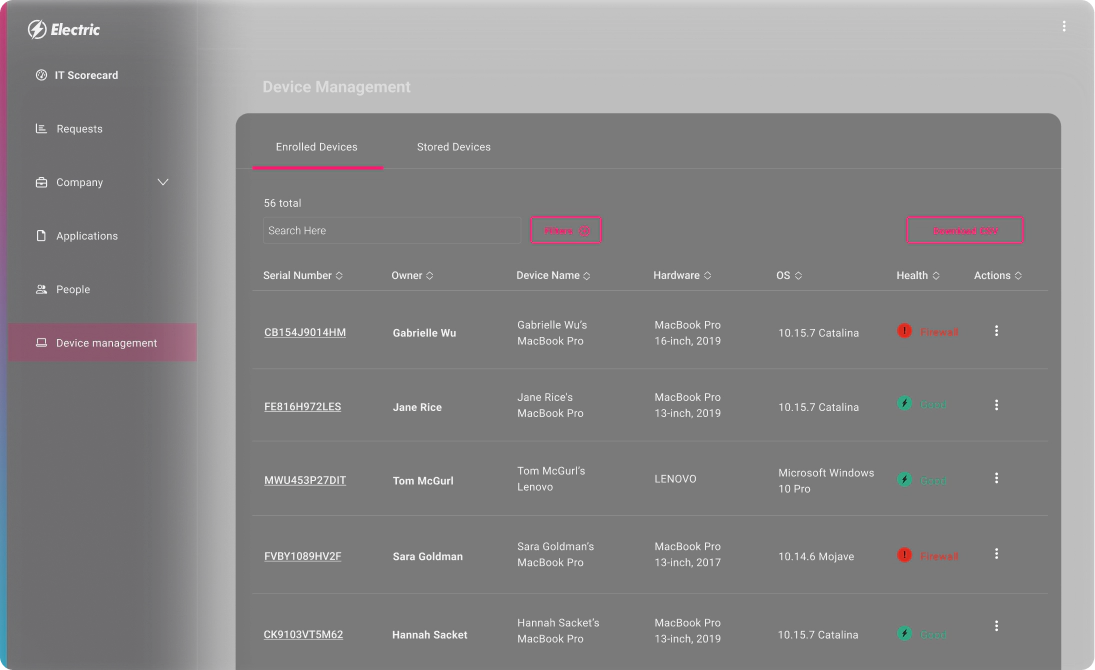 Manage application support
The Electric Platform gives you a single place to view all of your SaaS applications and their admins — whether that's Electric or an internal admin. You can specify how you'd like your applications managed.
In platform you'll be able to:
See your full SaaS application list
Add and remove applications
Designate whether you want Electric or an internal admin to manage them
Designate whether you want requests related to those apps to receive automatic or manual approvals
See and sort your applications by who is managing them & approval method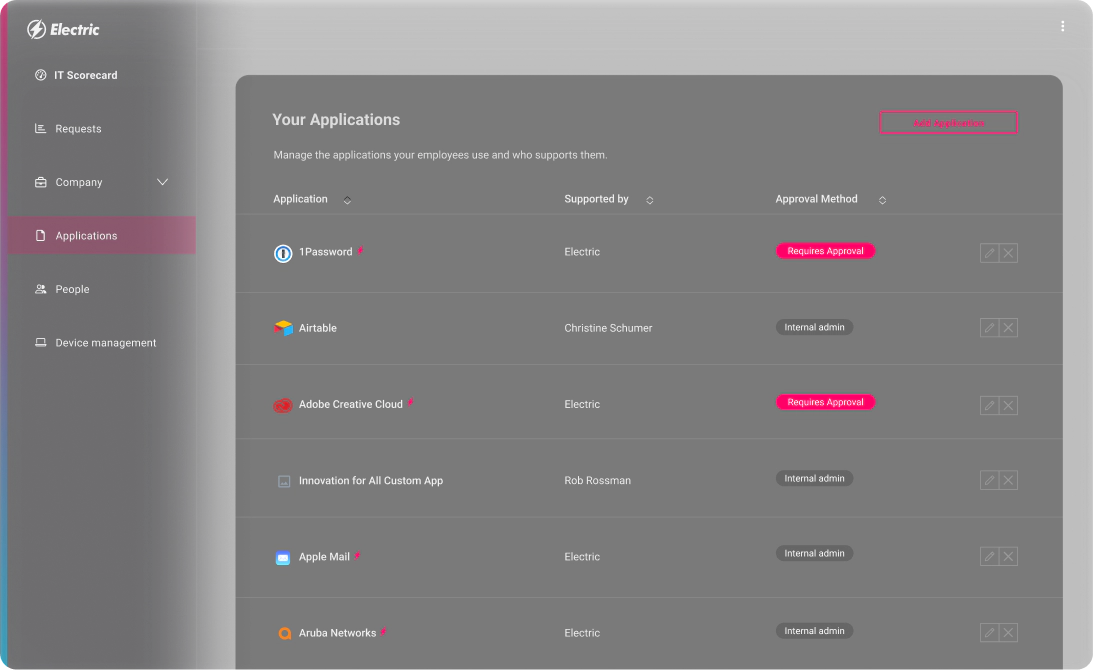 Reviews for Electric
Choosing the right IT support is not easy. Don't just take our word for it, see what others are saying! If you're searching for details on Electric features, reviews, and competitors—start with trusted third-party websites. The reviews below were sourced from G2, one of the world's largest marketplaces for businesses to discover, select, and manage technology.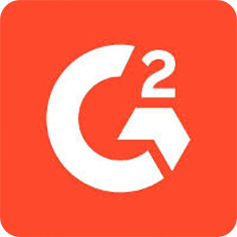 G2 Review: Kailey-Jean C,
Small Business (50 or fewer empl.)
"I swear I could hug these guys."

"Being in Operations at a tech company, while not being particularly tech-savvy myself, has its ups and downs. Before partnering with Electric, every time I got pinged with an IT issue, a wave of frustration and exasperation would come over me. The next steps [often] involved a lot of googling, playing middle man, and most importantly, TIME."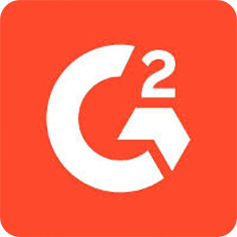 G2 Review: Devon S,
Mid-Market (200-1,000 empl.)
"Easy to use, effective, and perfect for our new working landscape!"
"Electric's platform is easy to navigate and accomplish what's needed. I.e., off-boarding, IT health check, etc. Their integration with Slack makes it super easy for our team members to troubleshoot their issues […]. They work with a number of our applications which makes me feel more secure that the users who have access are the right ones. They are fitting our needs well given we are in a remote environment."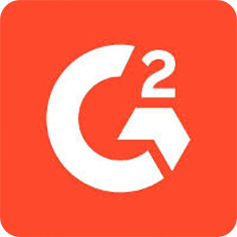 G2 Review: Karen L,
Small Business (50 or fewer empl.)
"Electric has become an invaluable resource for my company."
"The ease of accessibility, their quick response time, and the customer service. And Quality Assurance Analyst Dyran White has been an absolute godsend for us! […] We use Electric for onboarding and offboarding our employees, software issues, forensic data analysis, etc. They can do it all!"