IT powers your business. Electric powers IT.
IT is the central nervous system of your business integrated into every aspect including growth, product development, employee culture, and security.
Managing IT can be complex, especially for non-technical professionals like HR, operations, or finance teams. That's why Electric exists – to make IT simple and accessible to everyone within your organization.

Our work with Electric sets the standard for how effectively and quickly we can expand with a best-in-class partner.
Jean Chapin
Global Director, Marketing | Malewarebytes
Ready to feel empowered by technology?
Your time is valuable. That's why we've designed our software to empower you with the tools you need to simplify your IT operations, allowing you to focus on what matters most – growing your business.
Here are some of the ways we can help you feel like an IT rockstar:

Standardize your security with ease
Electric is able to establish and deploy security policies across your devices. See their real-time health & compliance in-platform.

Pass of employee onboarding and offboarding
The average onboarding or offboarding takes 8 hrs to manage. How does cutting that down to 7 minutes sound? Submit your request and let Electric handle the rest.

See what's happening in your IT environment
Keeping track of devices and apps in spreadsheets is a recipe for security disaster. With Electric you'll know exactly who you gave what and when.

Lean on our IT expertise
Whether you are starting from the beginning or an IT pro looking for some extra help, Electric's platform will call out the critical gaps in IT management and recommend resolutions.
What's the cost of
not

having an IT solution?
$5,600/minute
Avg cost of network downtime
60%
Of cyber attacks are due to insider threats
$5,000/device
Annual cost per unmanaged device
545 hrs/company
Annual cost per unmanaged device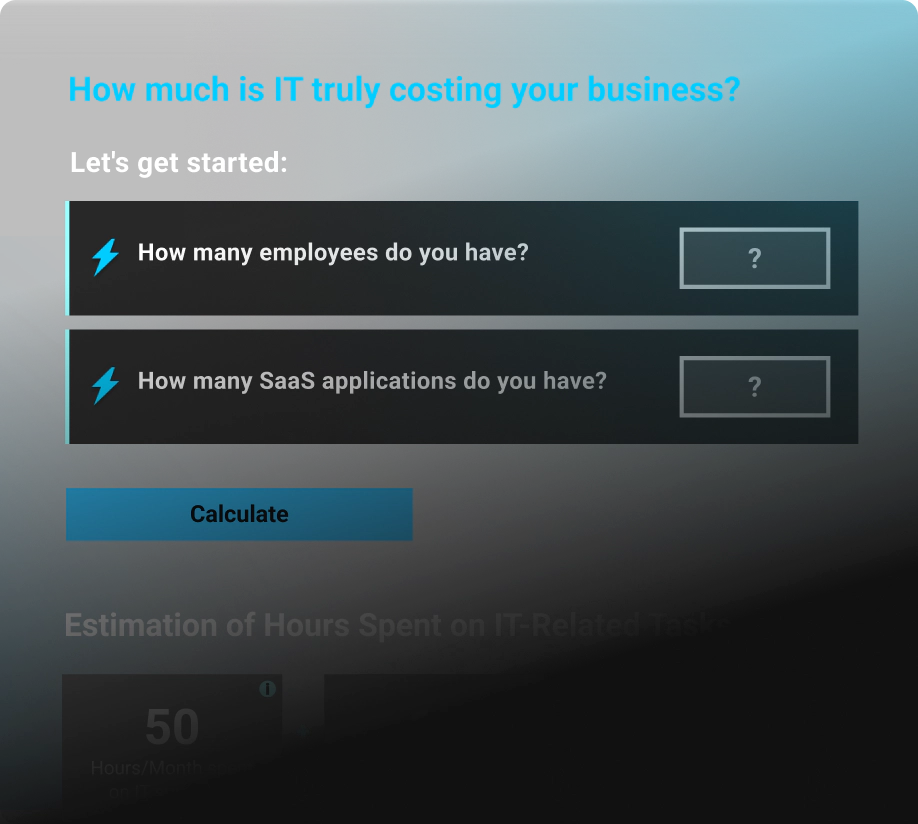 Our IT Approach Was Built With SMBs in Mind:

Accessible Pricing
IT needs to be accessible to businesses of all sizes — you shouldn't need to choose between securing your data and growing your team. Electric offers transparent, flat rate, per user pricing that is all inclusive.

Easy to Understand & Use
IT shouldn't be a black box. We made it simple to see all of your employees, devices, applications, and security policies in one place. No more spreadsheets and manual tracking – our platform is accessible and easy to navigate.

Ready to Go Out of the Box
You'll notice the benefits of Electric almost immediately after going live. Device management software (Jamf or Kaeya) will begin reporting real-time data into your account and your employee list will be populated with one simple upload.

Scalable
As your organization grows, Electric will keep pace with your growing IT footprint. You can expect the same recommendations and user-friendly insights whether you have a team of 10 or hundreds.