Done-for-you IT disaster recovery and business continuity
Downtime is a costly problem for fast-moving businesses. Get ahead of it with Electric.
Prevent data loss and down time
As the saying goes, "IT takes a village" — Electric has assembled an ecosystem of partners and SaaS solutions to build a best-in-class resilience solution.
Enjoy smart, headache-free protection
Get simple, automated, and secure backup of your most critical on-premise and cloud-hosted data. Save time, effort, and financial resources along the way.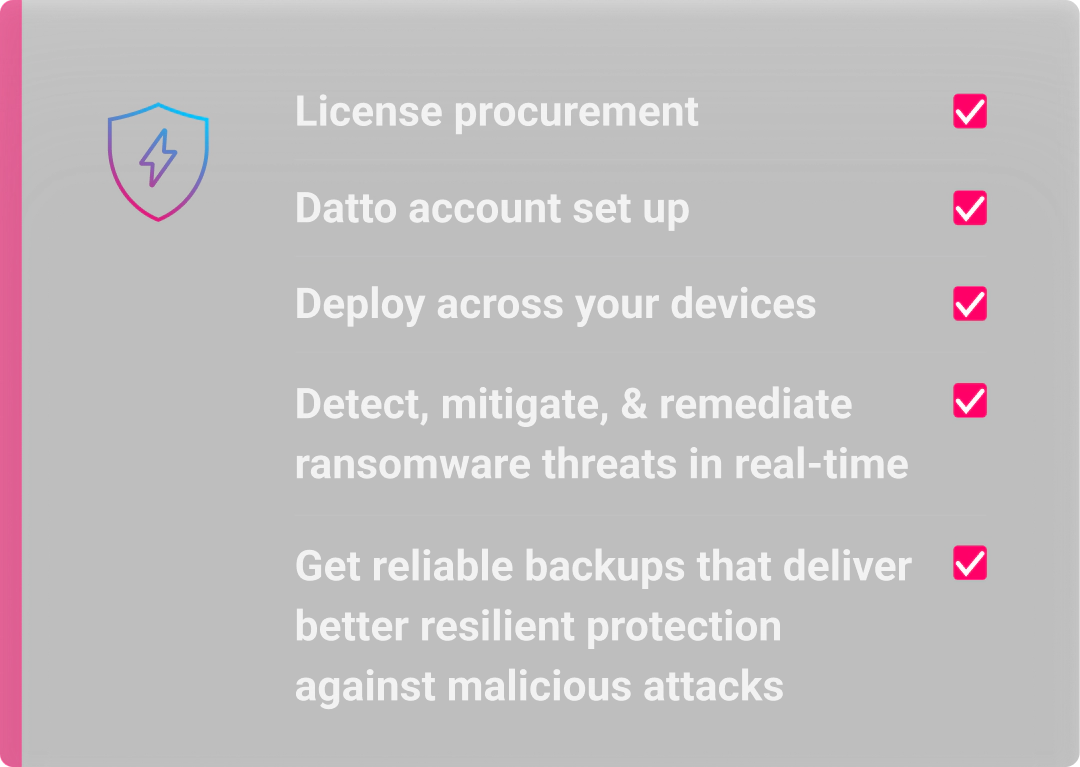 Why go with Electric?
Electric's comprehensive backup and IT disaster recovery keeps your email and valuable documents protected.

Protection no matter where your data lives
Regular and automated backup schedules

Monitoring and management by network operations experts
Drive cost savings and powerful results
A range of options, built to fit the unique needs of your business.
Free up resources so that managers can focus on core business needs
Rapidly recover systems and data in the event of an outage
Protection across both Google and Microsoft environments
Rely on Electric's expertise, so you can free up your to-do list
Get back to what matters most in your business, and leave the "chores" to Electric.