Simplified cloud license management
Electric streamlines your billing, procurement, migration, and support overhead.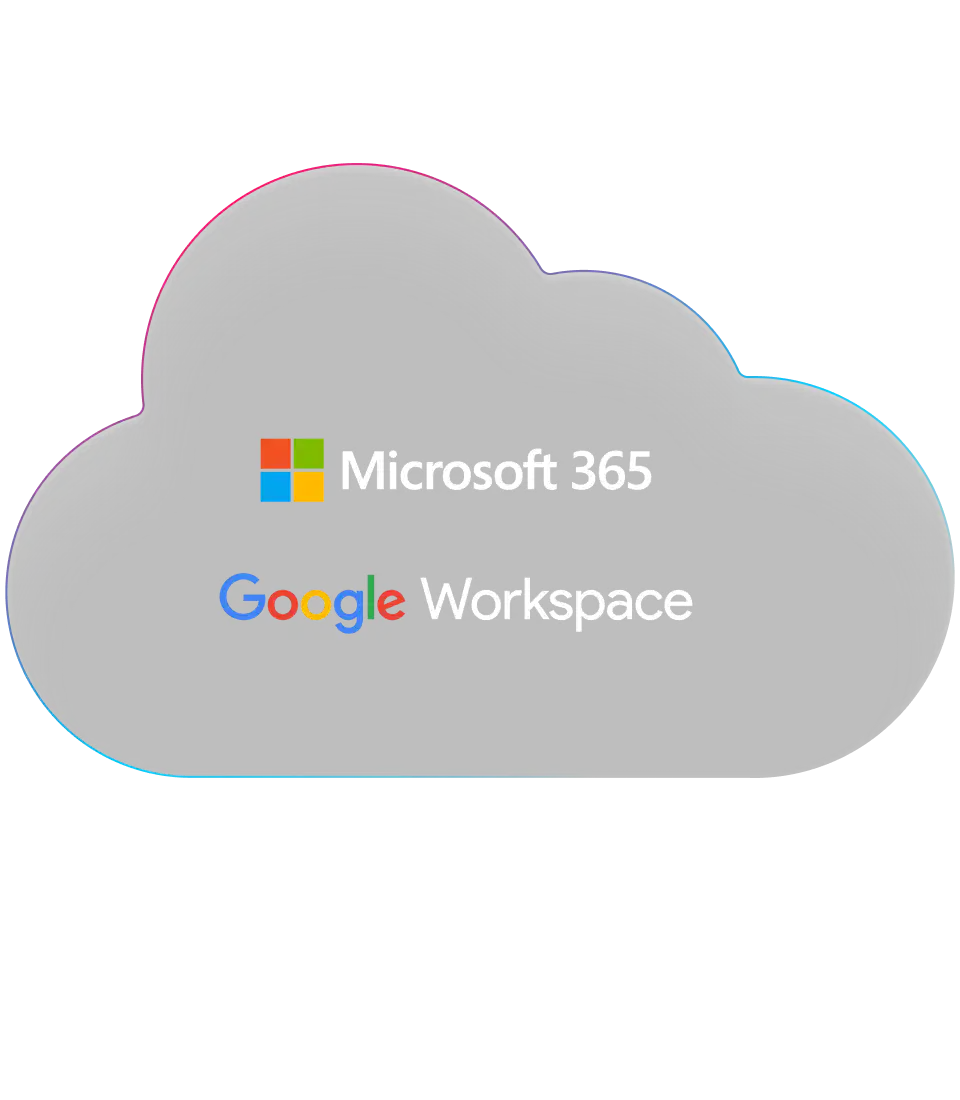 Keep those cloud licenses in check
As your business scales, so do the administrative complexities of cloud license management. One smart move is to off-load this task to a team that can make your life easier.
There's a better way
Purchase your Google and Microsoft account licenses with Electric to declutter your IT billing admin queue.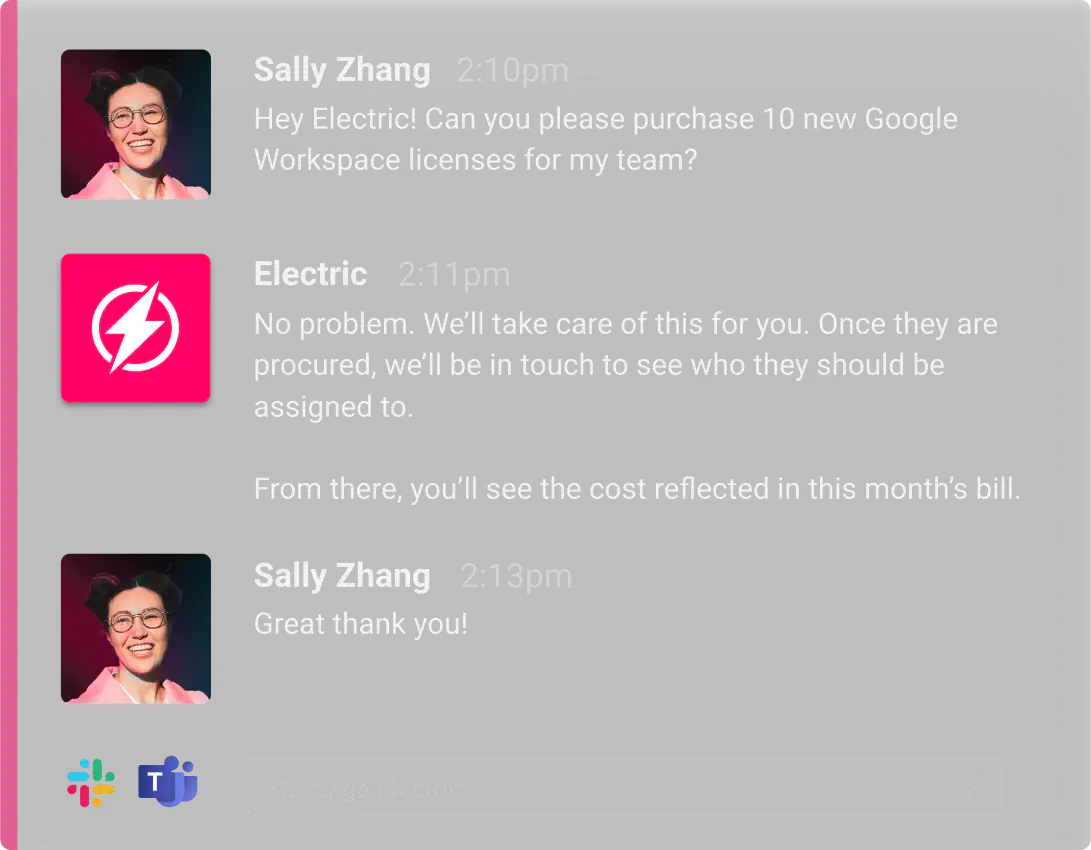 When it comes to managing your cloud software licenses, Electric has IT covered
License Options
Select the right Google & Microsoft licenses for your organization.
Pricing Plans
All plans are scalable, flexible, and billed monthly for ease.
No-Cost Support
We support licenses at no extra cost.
Co-Termed Contracts
Everything has a simple renewal date with your Electric MSA.
Simple Terms
Contracts auto-renew monthly for your convenience.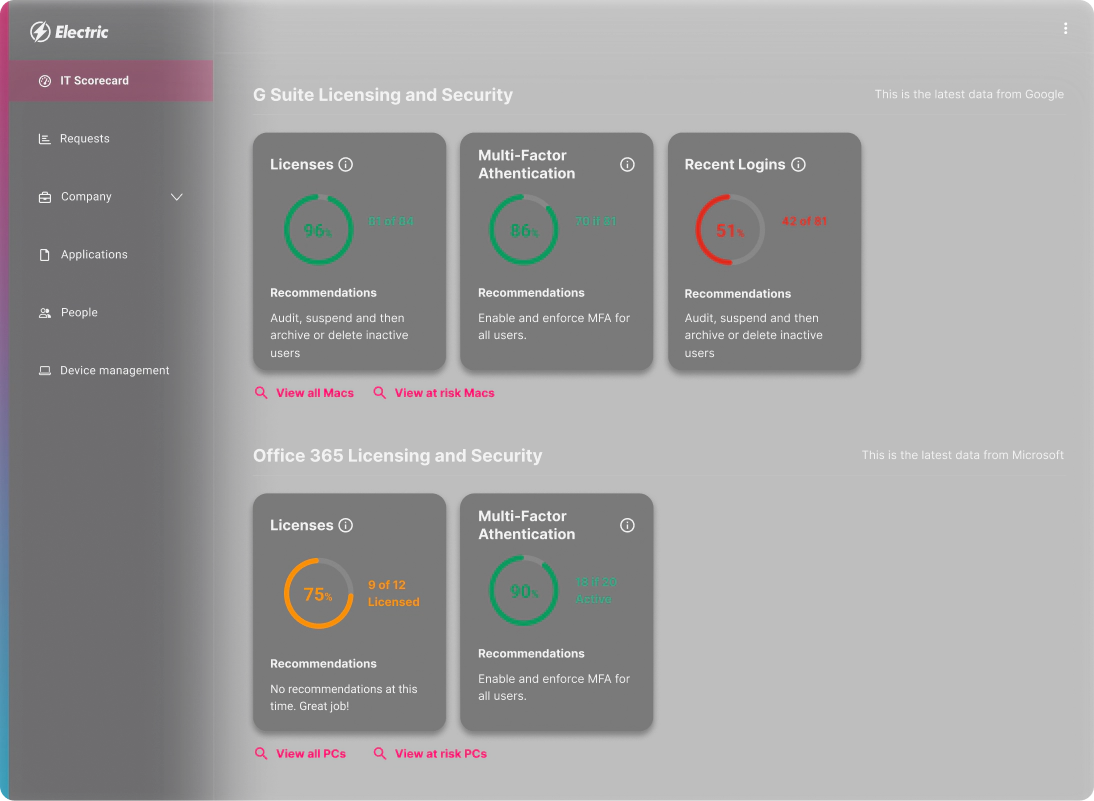 Why make the change?
Businesses run on IT. IT runs on Electric. Off the bat, you'll gain the following benefits from working with us:

More free time
Having your licenses and IT services costs all managed through one provider makes it simpler for you and your finance team to track expenses.

Improved cost efficiencies
We uncover hidden cost savings by helping your team choose the right licenses. From there, we handle the puzzle of month-over-month billing adjustments.

Unparalleled strategic support
IT is more awesome when you're working alongside people who you respect and value. When you need extra perspective choosing and managing cloud licenses, Electric has you covered.