Onboard and offboard employees with ease
Electric customers reduce hands-on onboarding time from more than 8 hours to less than 7 minutes. What will you do with all that time back?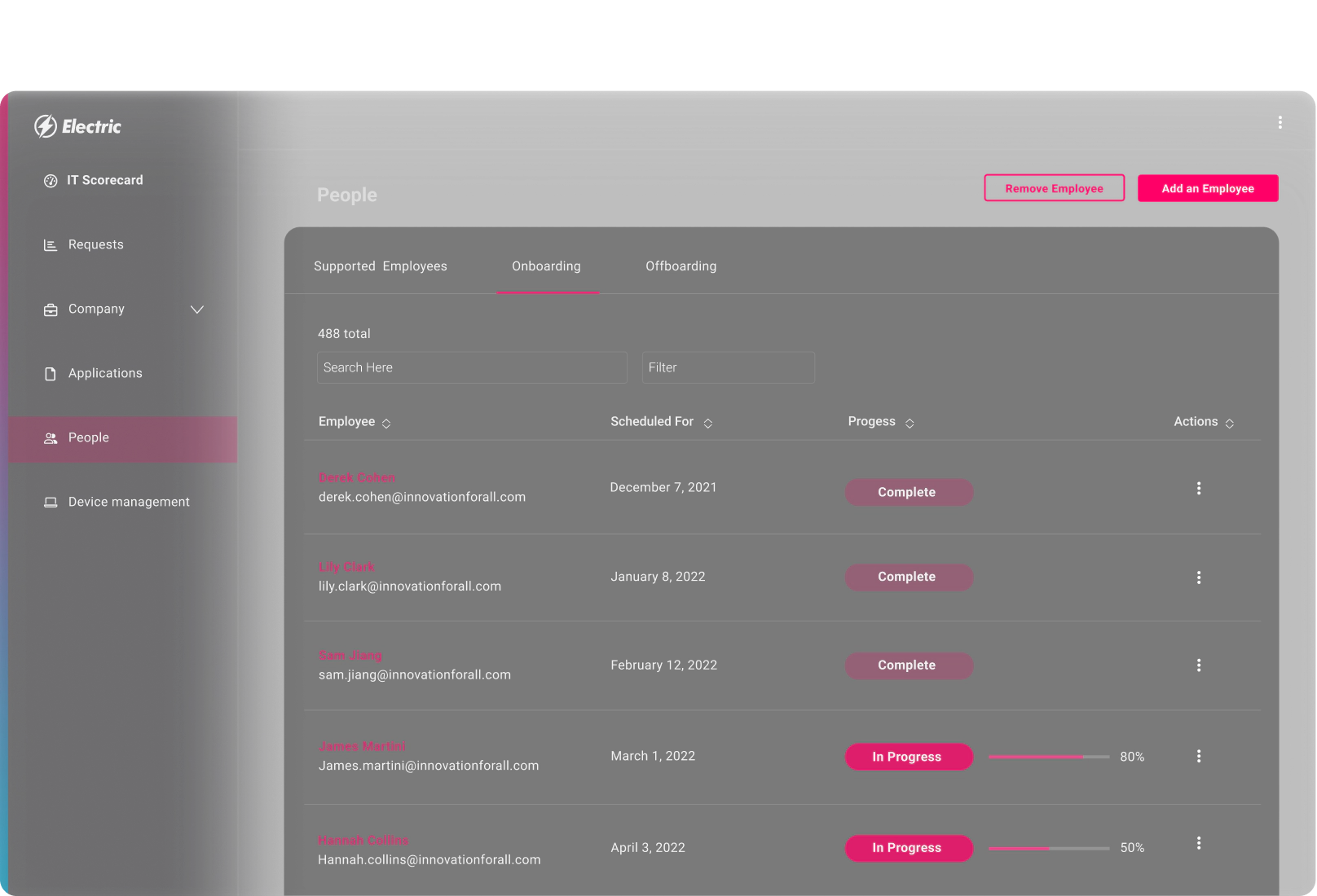 With Electric's employee onboarding solution, you get:
Device procurement
Device provisioning, de-provisioning
Application, software, & file access
Credential management
Device storage
Device shipping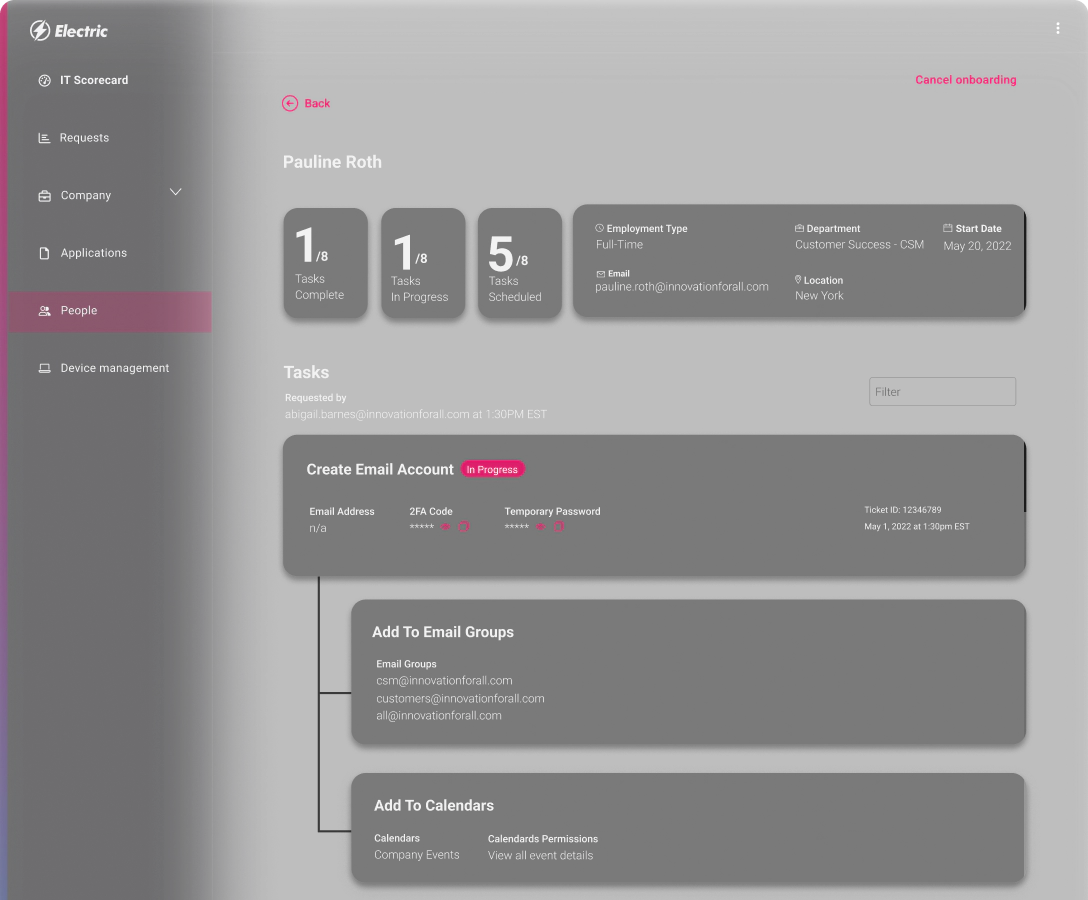 The best of both worlds = speed + transparency
Submitting a request is lightning fast — we'll handle the necessary hardware, application & software access, and credential management next steps. You get full transparency every step of the way.
Speed
Streamlined employee onboarding request
Submit your onboarding and offboarding requests in a matter of minutes, directly through a standardized form on the Electric Platform. Once your request is submitted, we do the rest.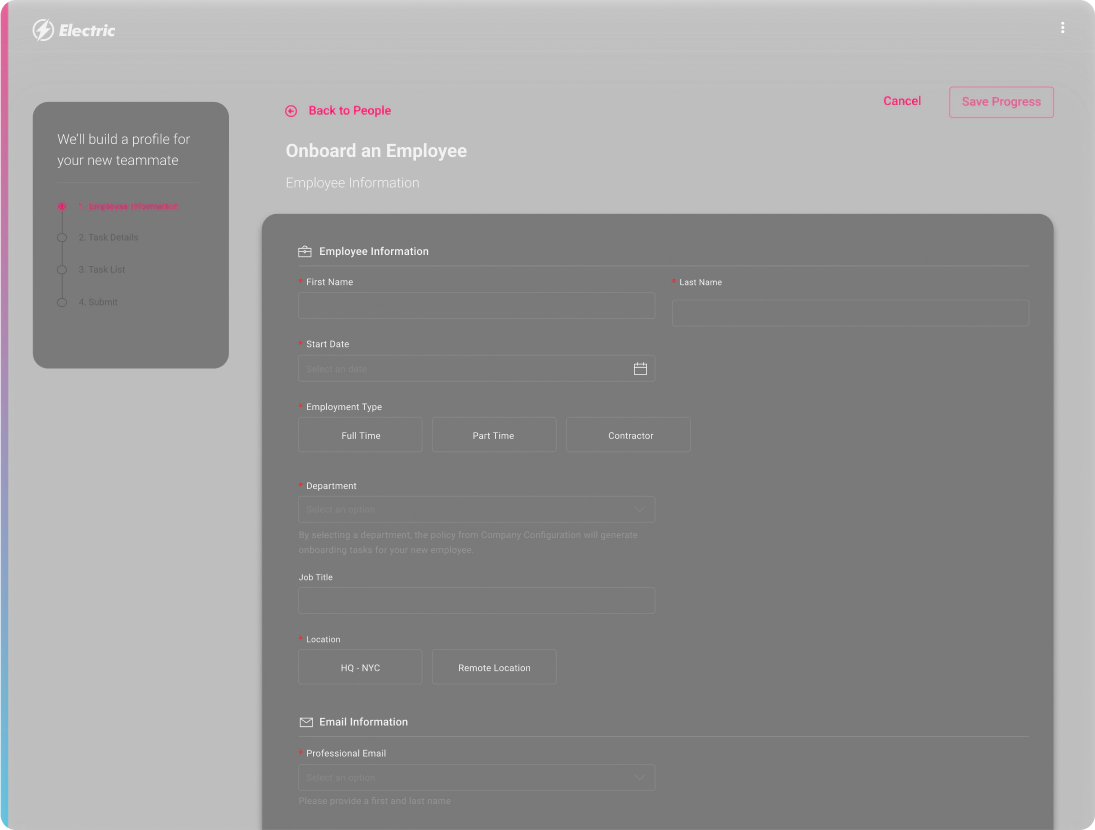 Transparency
Centralized employee tracking & management
Need to know the status of an onboarding or offboarding request? Electric's employee onboarding solution is your central hub for tracking and managing your IT requests. You'll have visibility into:
Full timeline of requests
Request and task status
Device and application history for each employee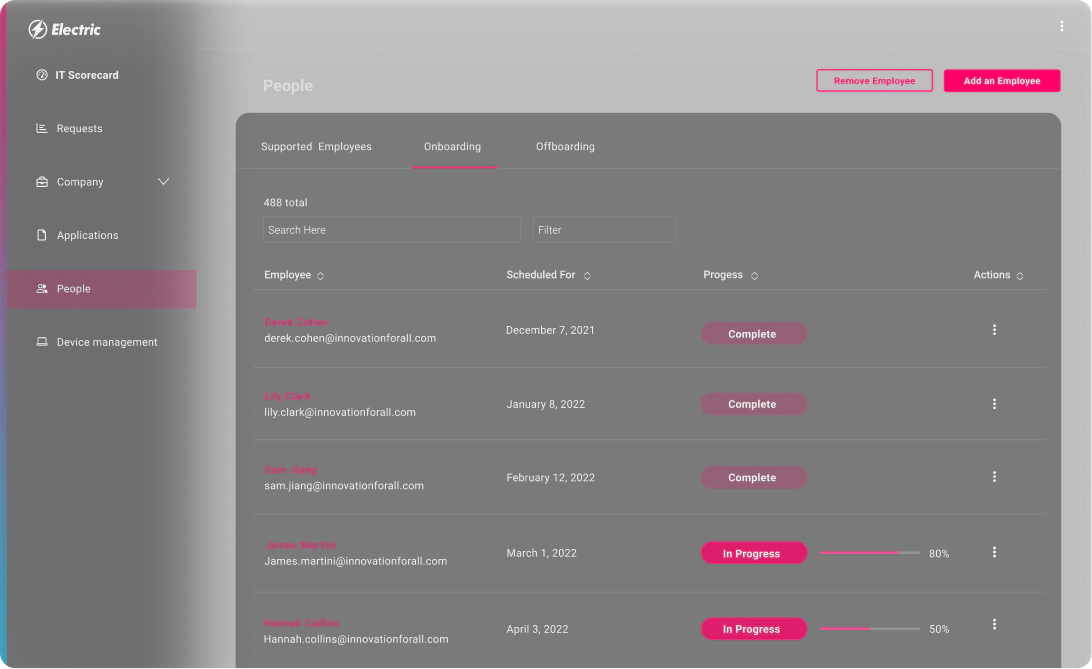 Speed
Simplified device procurement & provisioning
Let Electric handle the purchase and set up of your new device before shipping it off to your desired location. We'll even coordinate available discounts through our relationships with providers like Apple and CDW.
Looking to repurpose an existing device? No problem. Store your devices with Electric. Our in-house Hardware Lab will wipe, restore and clean your used devices so they're ready to go when you need them.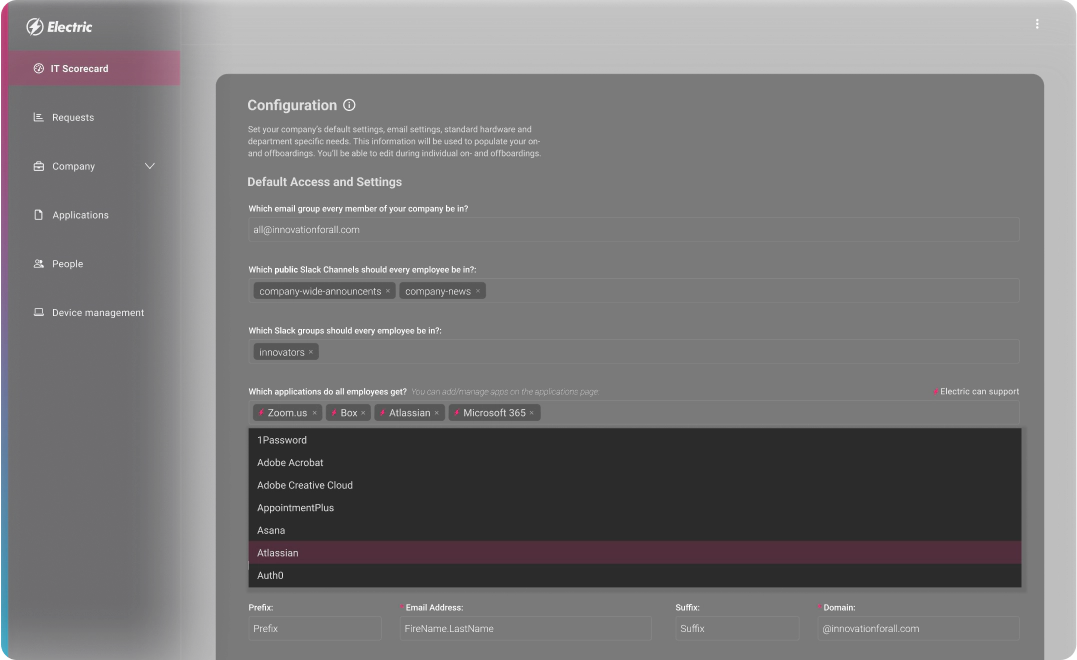 Transparency
Fast and secure employee offboarding
No one wants to find out that a former employee still has access to their devices and sensitive information weeks after termination. As simply as Electric helps you bring on your new employees, Electric gives you the tools you need to ensure that departing employees' access is promptly revoked and hardware is returned, wiped, restored, and cleaned for reuse.
Learn more about our device management services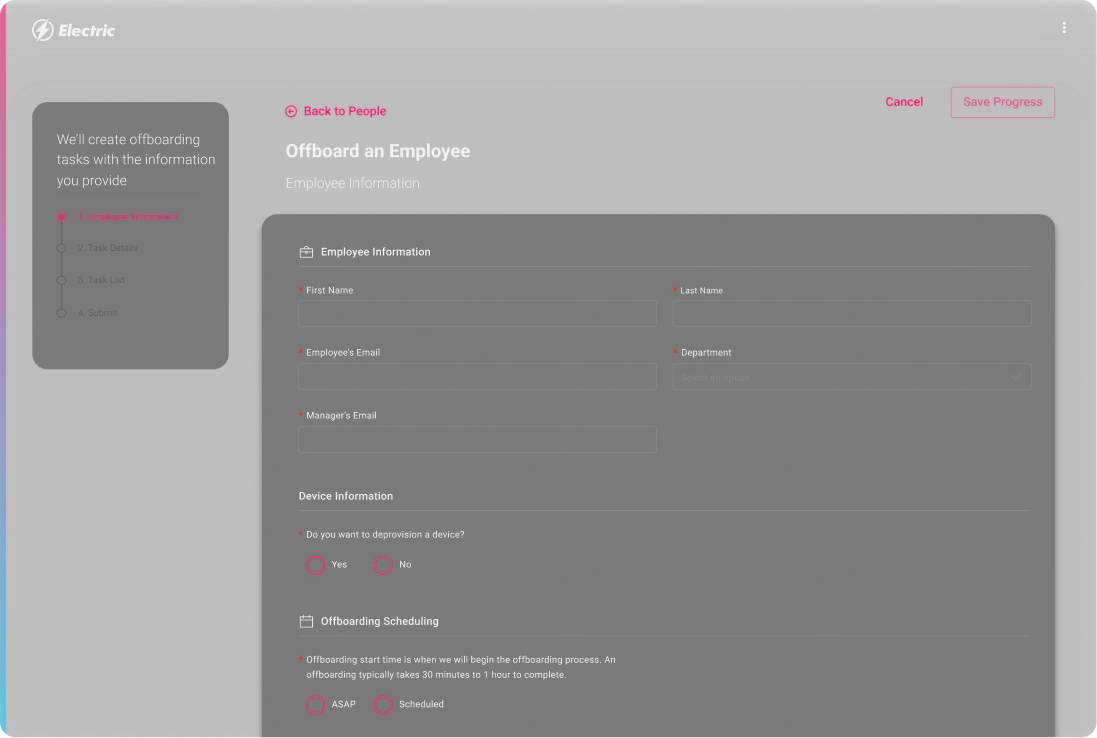 In eleven months we almost tripled our employee headcount. At one point we had multiple people starting every week which was a major adjustment from a couple months before. I never would have been able to onboard without the support of Electric and their technology.
Michea McCaffrey
Office Manager | Evolv Technology
See why growing companies rely on Electric to quickly onboard and offboard employees