Your IT projects — Electric expertise
Electric is your go-to task force for scoping, managing, and executing IT projects.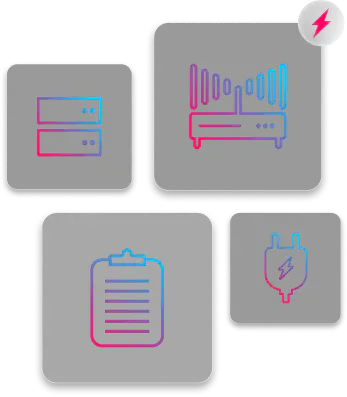 When you need more than day-to-day basic IT support
When you need extra strategic brainpower, Electric's value is unmatched. You bring the vision, we manage scoping and execution at every step of the way.
Build or upgrade your network
Move offices
Migrate email and databases
Configure servers
Hardware installation
Deploy identity management
From Boston to San Diego, Seattle to Atlanta, in-office or remote. We've got you covered wherever you may be.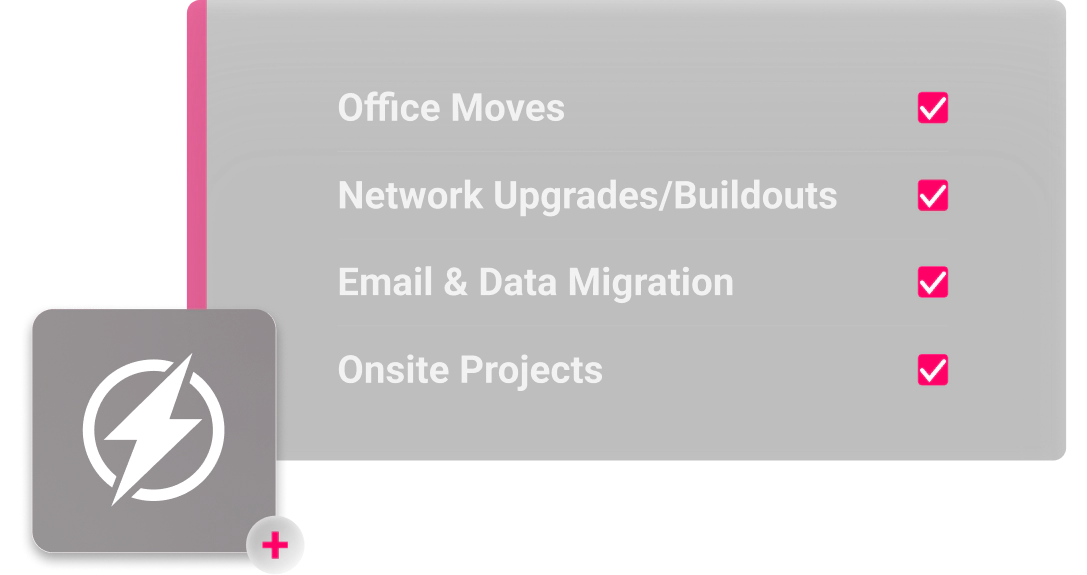 Leave the IT project management to us
Your project is assigned an expert project manager who will handle the day-to-day, including partner sourcing, relationship management, and project delivery.

Expertise you can trust
Because no two IT projects are the same, our Professional Services team is stacked with specialists in solutions architecture, network operations, and systems management to ensure your project has the right talent on the job.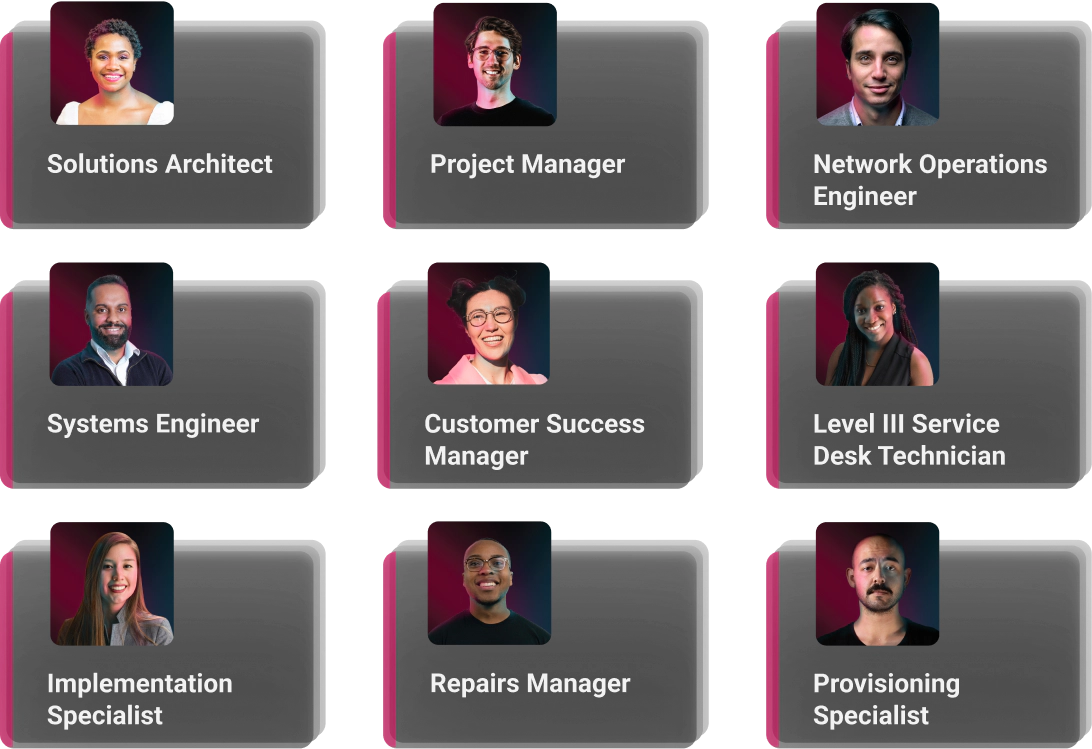 A clear IT project framework
From request through execution, we give you the smoothest experience possible.

1. Project Identified
A request is submitted or a problem is identified and passed on to our Professional Services Team for processing.

2. Discovery & Analysis
We take the time to dig into all of the details of the request to ensure we are aware of all of the dependencies and requirements.

3. Scope of Work Developed
A solutions architect creates the perfect project plan for you, laying out the tasks required, timeline, and the best technicians for the job.

4. Execution
Your dedicated Project Manager will oversee the work every step of the way, including managing your technicians and keeping you up-to-date on your project's status.