IT Support in Microsoft Teams
Get chat-based, lightning-fast IT support directly from within Microsoft Teams. Electric works where you work.
Real-time answers to your IT questions
Give clear and direct approvals for requests
Access direct support for system administration needs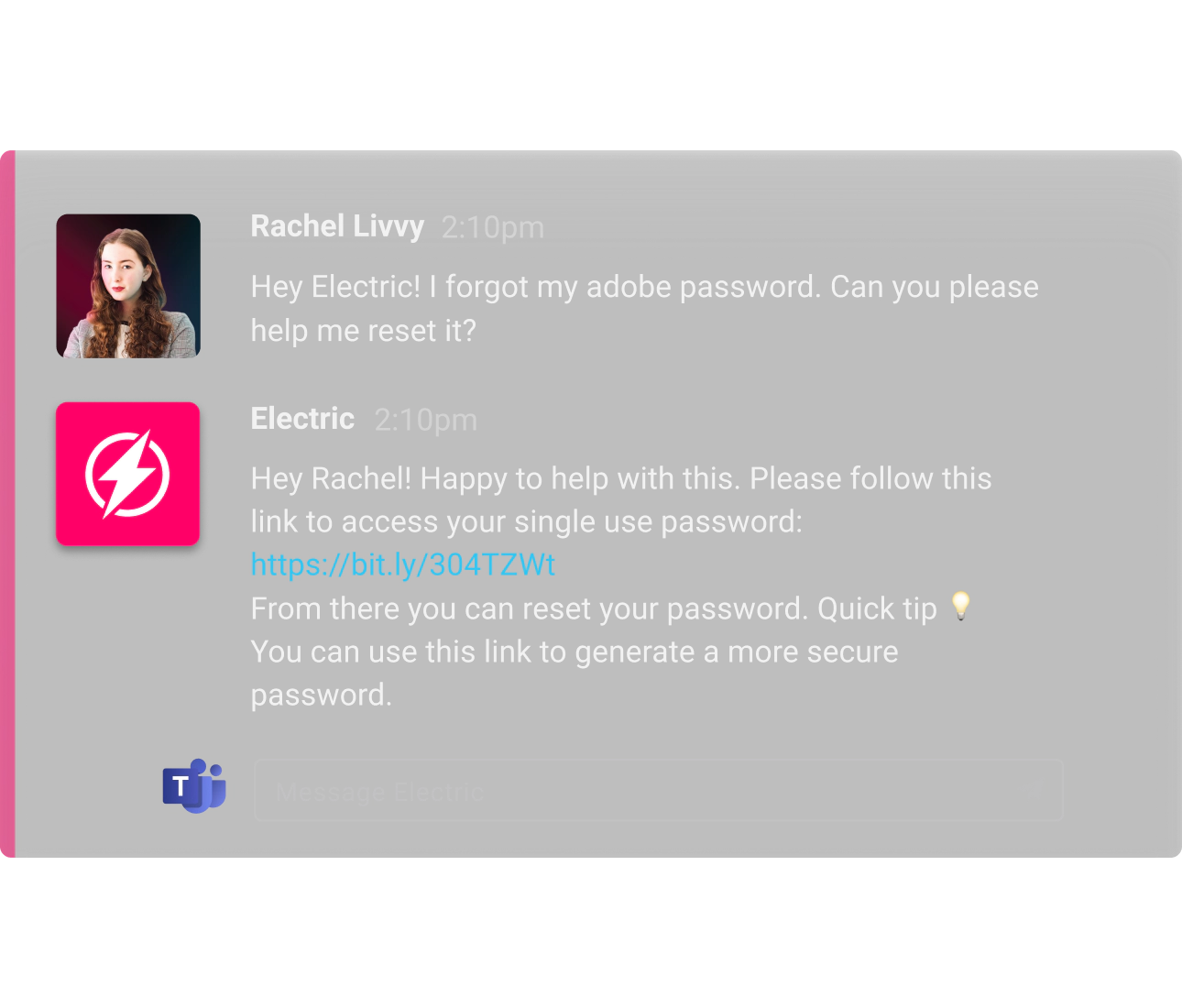 Secure, accessible, and
lightning-fast

IT support
Real-time support at your fingertips
Get solutions when you need them, increase productivity, and decrease downtime. Backed by the power of over 100 support technicians, Electric provides unlimited, real-time tech support.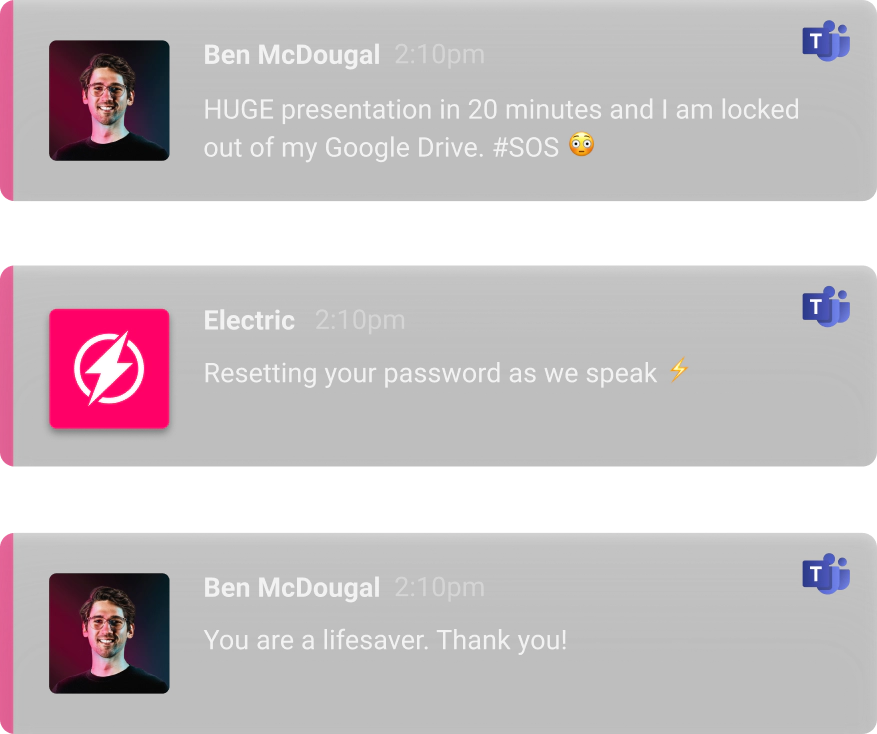 Support, requests, and approvals all in one place
Troubleshoot support
Get SysAdmin assistance
Requesting new devices
Manage approvals with the click of a button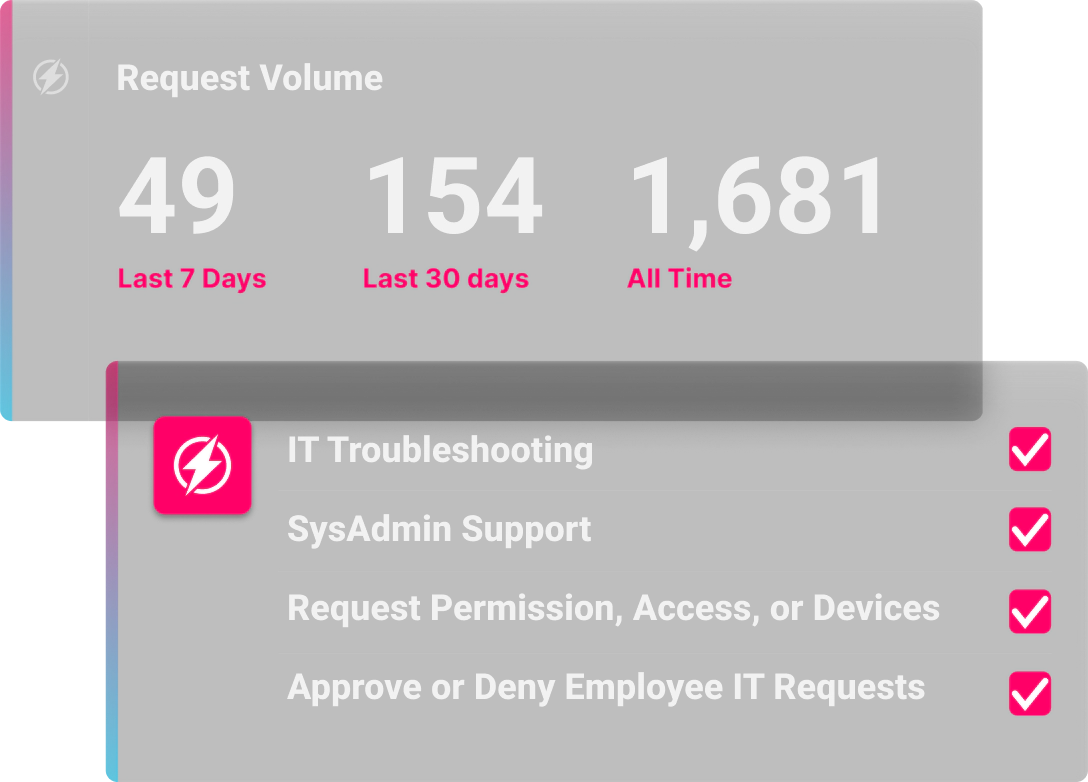 Need support? Just message Electric.
Anyone can just chat @Electric, directly within Teams to make their requests. We'll respond in 10 minutes or less to provide real-time support for asks like:






A solution for every IT need

Day-to-day IT troubleshooting
From device glitches to password resets, real-time IT support in Teams empowers employees to do more and research less.

SysAdmin support
Electric has your team covered when it comes to managing access and permissions. Whether you need a new email alias created or a SaaS app rolled out department-wide, we've got your back.

Request approval
When an employee submits a request to purchase hardware or change their access to an app, designated approvers automatically receive notifications in Teams that they can approve or deny in one click.