Partner with Electric
Added value for your clients.
A new source of revenue for your bottom line.
Refer Electric. Get paid.
Are you the
Partner

we're looking for?

Electric referral partners serve businesses with 10-500 employees, interface with executive stakeholders, and are looking for more ways to say 'yes' to clients.

You want to expand the breadth of what you offer to your clients and want an partner who can deliver IT management that frees up your clients' time.

Payouts that are worth your time
Earn 10% for each successful referral up to $10,000. Referring a client is as easy as sharing a link and putting in a good word. We'll handle the rest.

Co-marketing opportunities to build your brand
Tiered partners unlock priority invitations to speak at Electric events, 
co-branded customer success stories, and other joint campaigns.

Exclusive discounts for your clients
Referred clients get 10% off for the lifetime of their contract, an Electric swag kit, and all the benefits of free-up-your-time IT management.

Our work with Electric sets the standard for how effectively and quickly we can expand with a best-in-class partner.
Jean Chapin
Global Director, Marketing | Malwarebytes
A product you'll actually want to recommend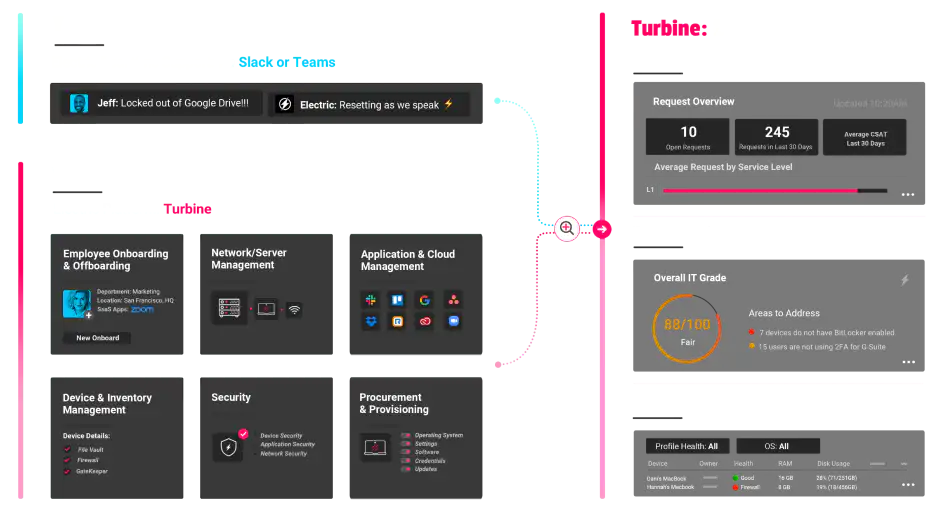 You get rewards.
Your clients get lightning-fast IT.

Save up to 50% on IT costs

Standardized security across devices, apps, and networks

Real-time, chat-based support