Real-time IT support
Get answers to your IT Support issues with an initial response time of 10 minutes or less.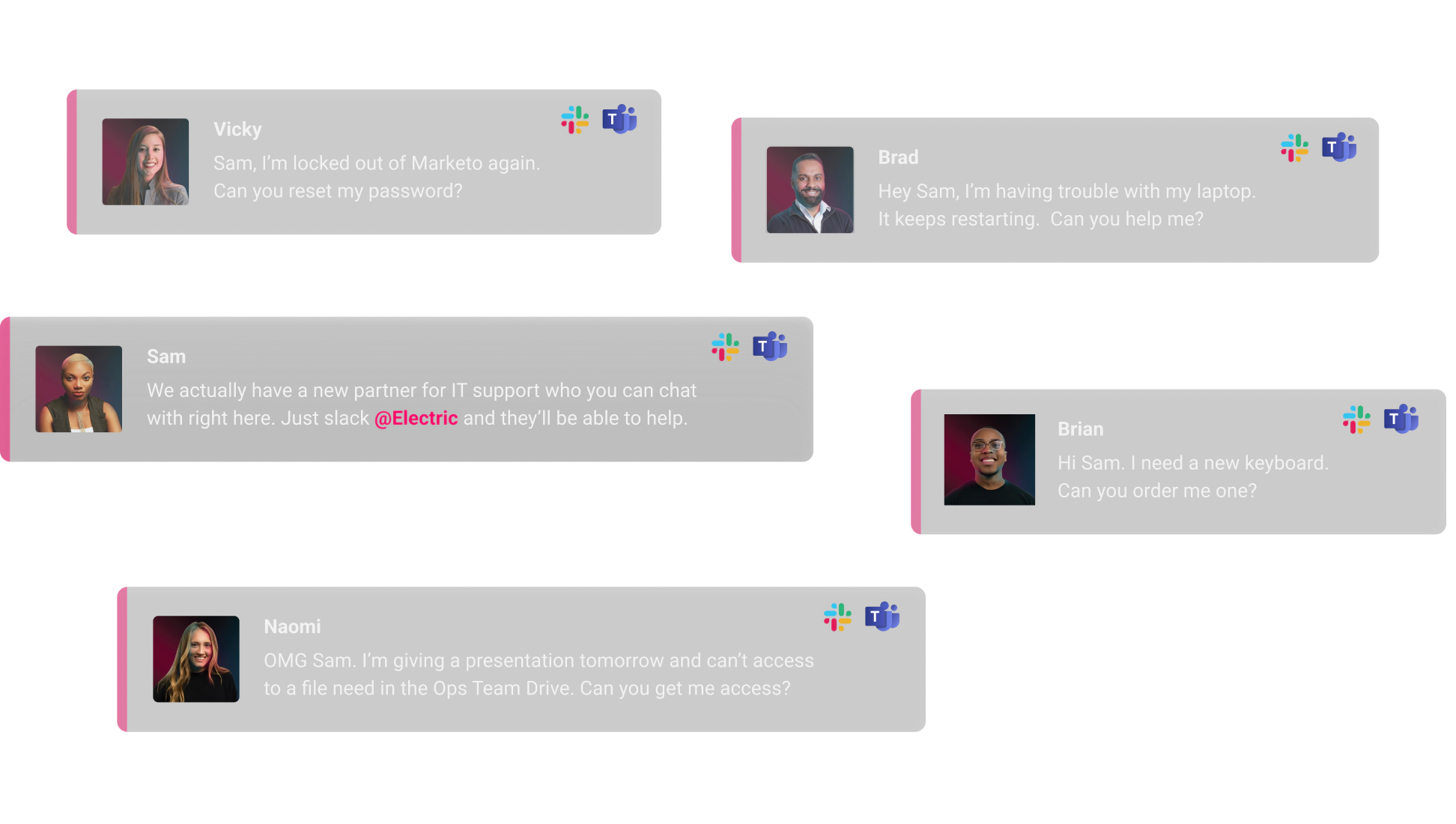 Electric is just a chat away
Keep your business moving with Electric's chat-based, lightning-fast IT support. Send us your requests and we'll handle the rest, so you can get back to work.
Lightning-fast response rate
We have a 100+ person team, ready and willing to help. Once the Electric App is enabled in your Slack workspace or Microsoft Teams tenant, your team will have access to chat with Electric whenever they need help. They'll get a response from a member of our team in 10 minutes or less (our average is 6 minutes 😉).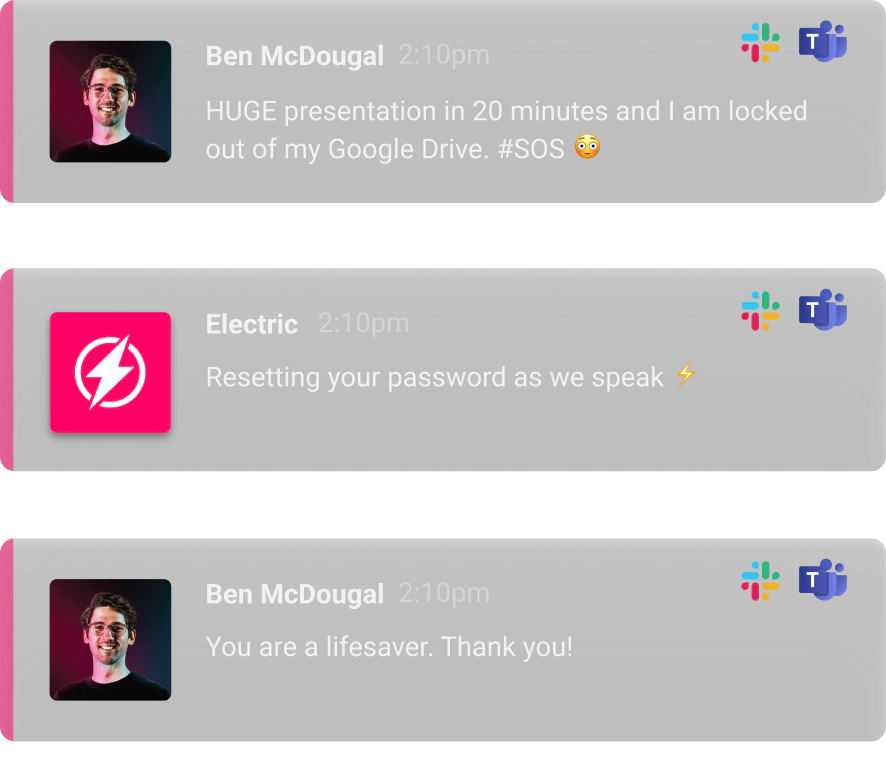 One team handling all of your requests
Electric's team of experts is trained to handle a wide range of IT support needs. From the most basic password reset through device crashes, we've got your team covered.
Hit us up for:
Day-to-day Troubleshooting
SysAdmin Support
Requests for access to files, apps, and hardware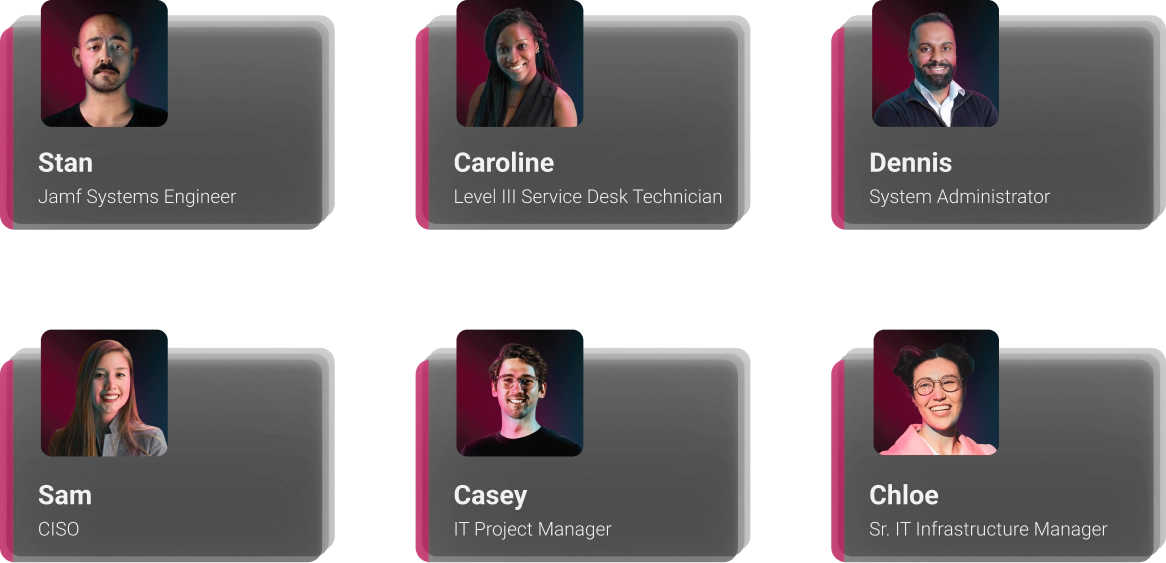 Visibility into your IT support needs
Want to better understand the type of IT support your team really needs? We've got you. While accessibility and speed are necessary for keeping your teams happy, we know that management is all about the ROI. In the Electric Platform (aka Turbine) we offer a comprehensive dashboard that breaks your team's request volume down by timeframe, type, and requester.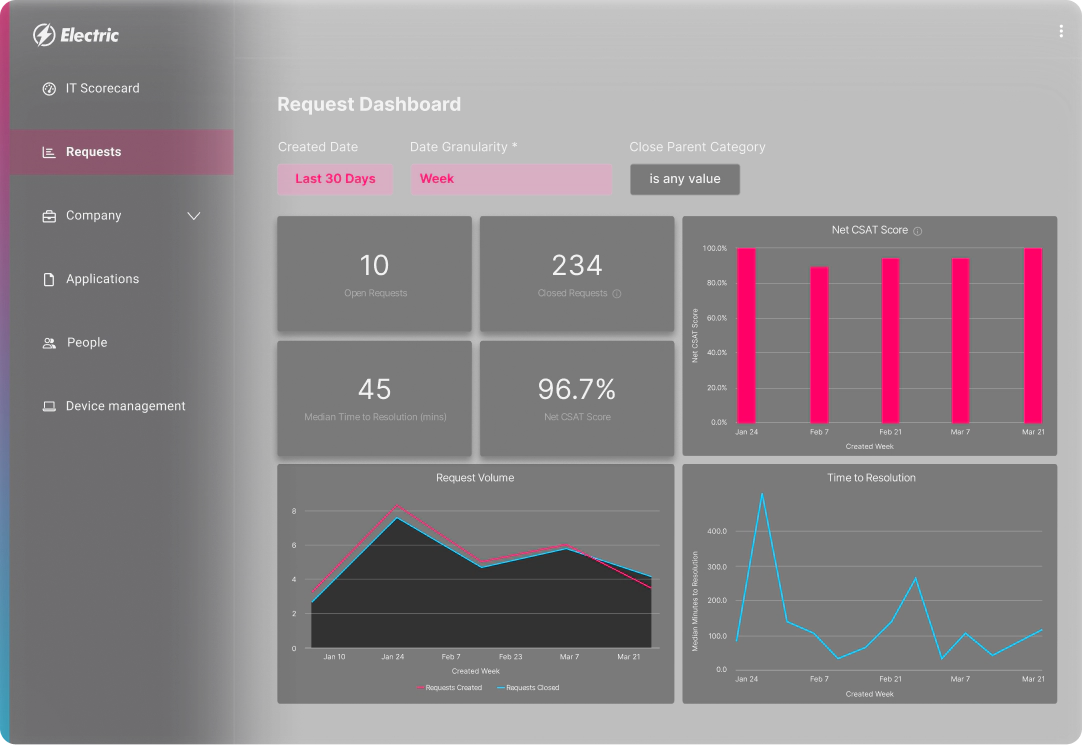 Consider us a part of your team
When you're able to respond to your team member's DMs with "Just chat Electric", we'll know we've done our job.