Modernized IT means you can do more for your clients
Improve operational efficiency through IT and watch your business grow.
50%
Average savings experienced by Electric customers
8hrs
Amount of time Electric saves customers for each onboarding or offboarding request
60%
Of all cyber attacks are due to insider threats
Improve operational efficiency through IT 
Electric understands the unique challenges faced by companies in the Education space, such as on-premise systems, limited network bandwidth, manual monitoring of IT systems, and disparate security policies, all of which could be impacting employee productivity, speed of engagement with customers, and overall operational efficiency. 

Electric can help your organization with everything from migrating your systems to the cloud through the standardization of IT security policies, ensuring that no matter where your employees are using their devices and accessing your business systems, they'll remain secure. 

Without the right IT partner, US organizations experience an average productivity loss of 545 minutes/employee annually. Through this standardization Electric helps you establish operational efficiency and maximize uptime of business systems, leading to higher employee productivity and organizational growth.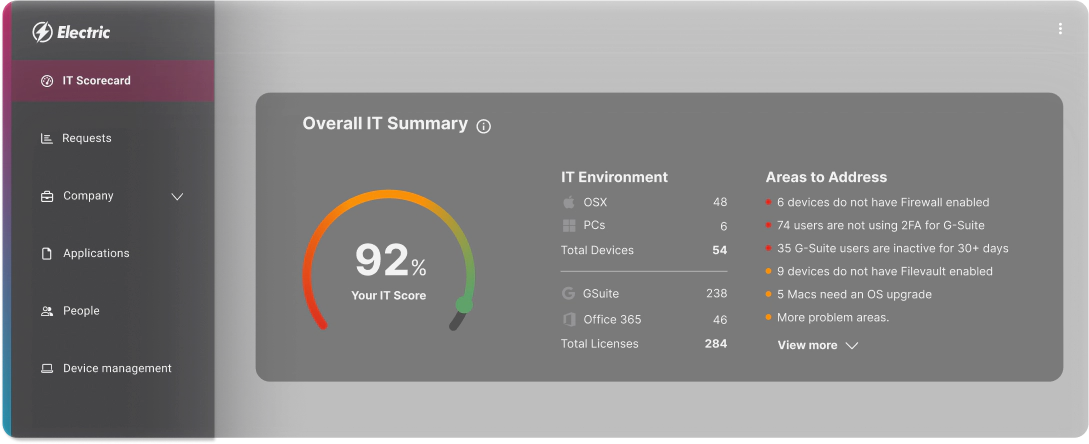 Stay focused on clients, not managing IT 
The last thing your team should be focused on is having to reply to daily IT tasks or maintaining security policies and business systems.  

Pass off day to day IT requests including troubleshooting, SysAdmin, and approvals to a team of 100+ IT specialists who are just a chat away. Consider Electric an extension of your team. 

Let Electric carry the load of onboarding and offboarding. On average these requests take 8 hours to manage from device procurement, to application license creation, and even shipping of devices to remote/hybrid employees. With Electric you simply submit a request in 7 minutes or less and Electric will handle the rest.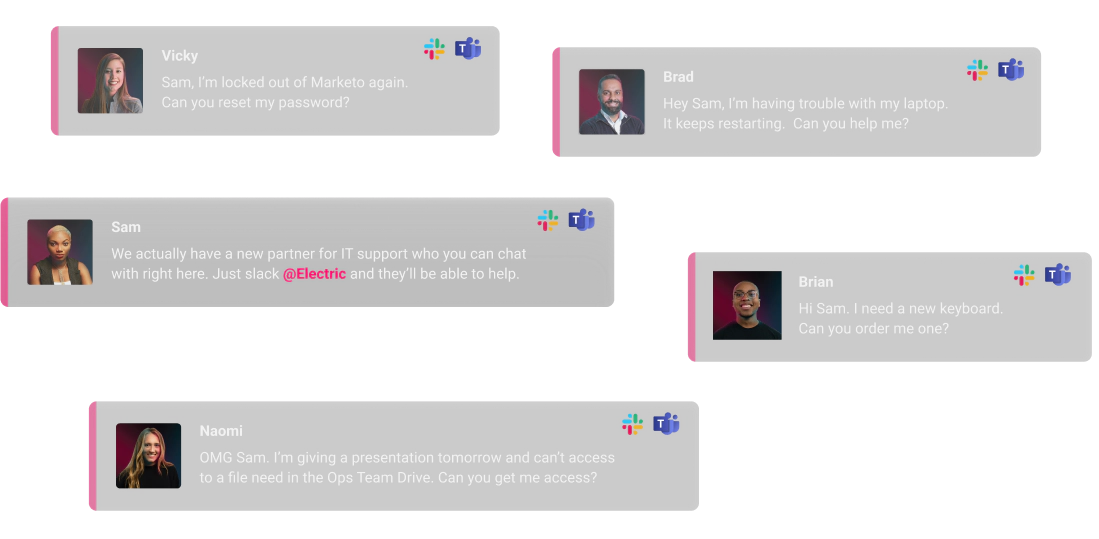 Lean on Electric's expertise 
Electric is powered by a team of 100+ IT specialists with a wide variety of certifications including A+, Network +, CCNET, CCNA Security & CCNP. We trained to support businesses like yours with a wide variety of security needs. 

Lean on Electric's expertise to help you select, implement, and manage the right security policies for your business including MFA, antivirus, firewall, disk encryption, and beyond. 

Need to meet specific compliance requirements like those for SOC II? We'll be there to support you with the collection of evidence for security audits and completion of security questionnaires.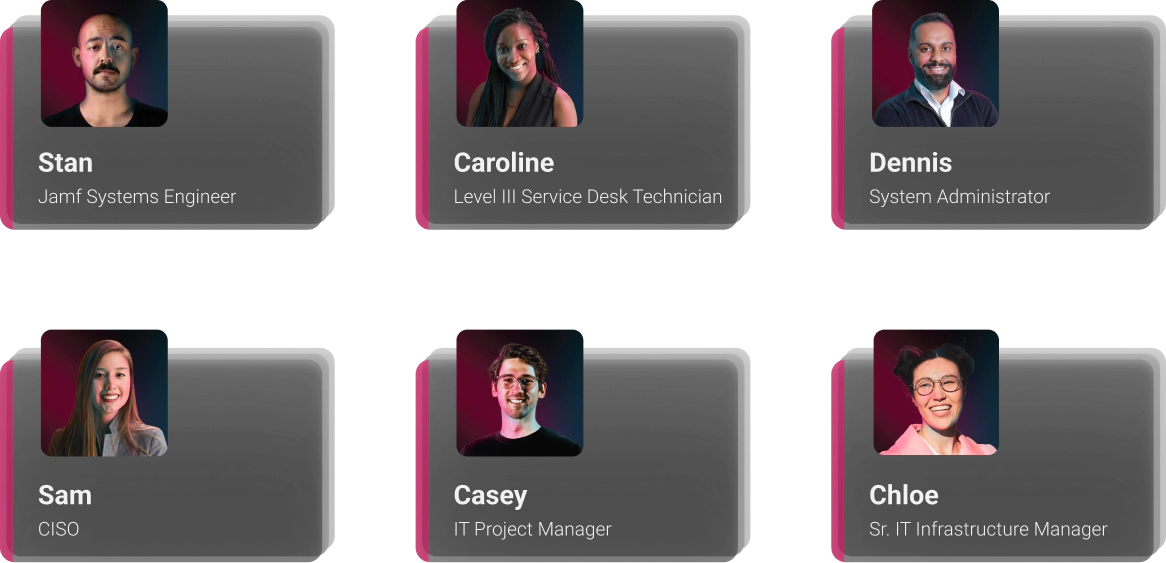 Electric's Turbine platform gives us the visibility we need to ensure our devices are protected and healthy, without needing an internal IT team. With Electric, we've found a modern solution that simplifies IT and aligns with our business goals, all the while saving us 70% on IT.
Ellen Hardy
Chief Operating Officer | Teacher Curriculum Institute