You don't know what you don't know
Not just an IT platform, Electric is also your team of IT experts. We're here to guide your business on its IT journey.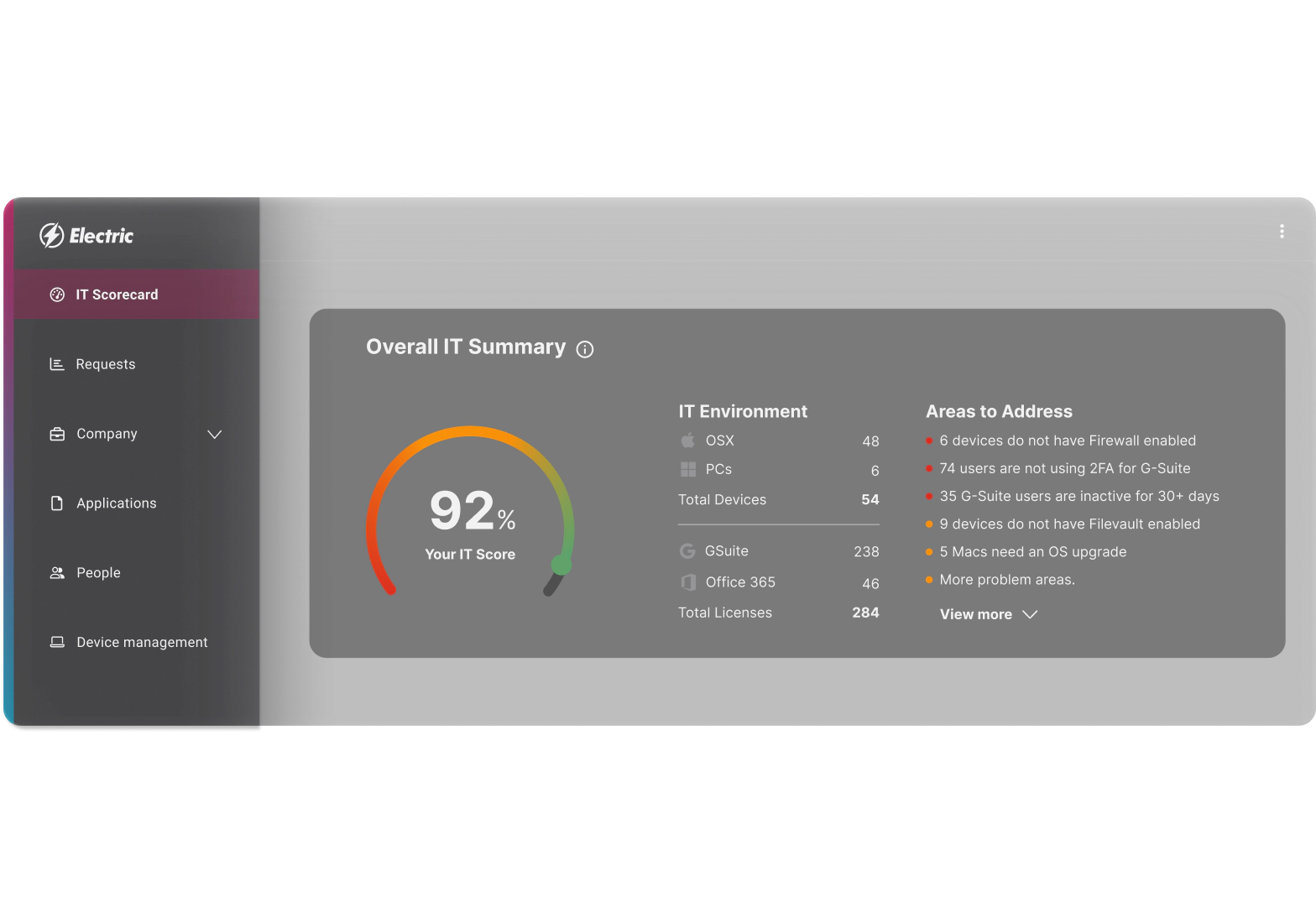 Getting Started
Rest easy — from day one, we'll help you get set up with everything you need, whether it's selecting the right hardware for your team or understanding what security policies your organization should roll out. Our team of 100+ IT specialists have a variety of expertise and certifications including A+, Network +, CCNET, CCNA Security & CCNP, to ensure you are covered. As well, we have an extensive network of partners who we work with to help meet all your strategic IT project needs, as they arise.

Day to Day
Once set up, we start by helping you offload the day-to-day IT tasks that bog down you and your teams down.
Your users can lean on us for support in the following areas:
Day to day troubleshooting and IT questions for all your employees
Device management to ensure they're healthy, secure and compliant
Procuring and storing new and used devices
Provisioning apps and devices to new and existing employees
Employee onboarding and offboarding requests
Networks and server management
We'll handle the heavy lifting, but you'll still get visibility on everything, right in Turbine.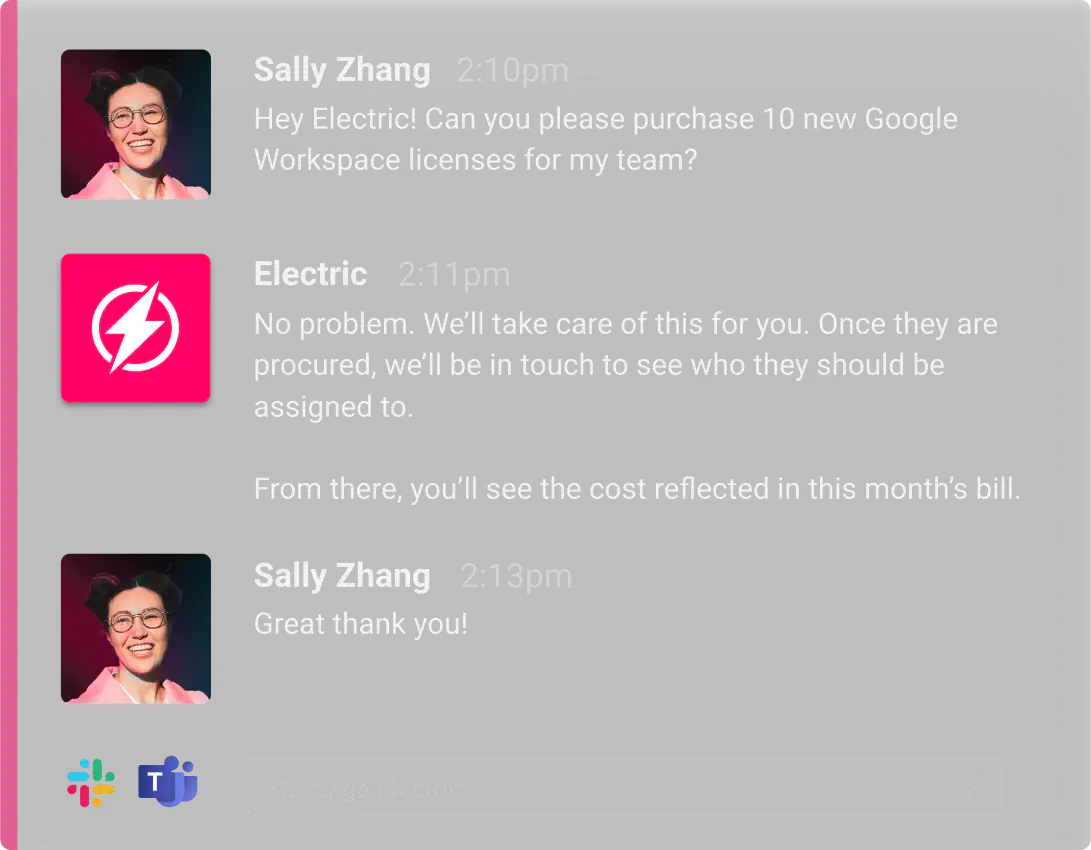 Lean on our Team
Have a quick IT issue?Looking for a larger IT project?
Need advice on improving your security posture?
…Turn to our team for all these questions and more.
With Electric, you're getting access to a team of over 100+ IT experts, with decades of experience in a diverse range of areas and certifications. You're never alone with Electric, and you'll have immediate access to the exact knowledge you need.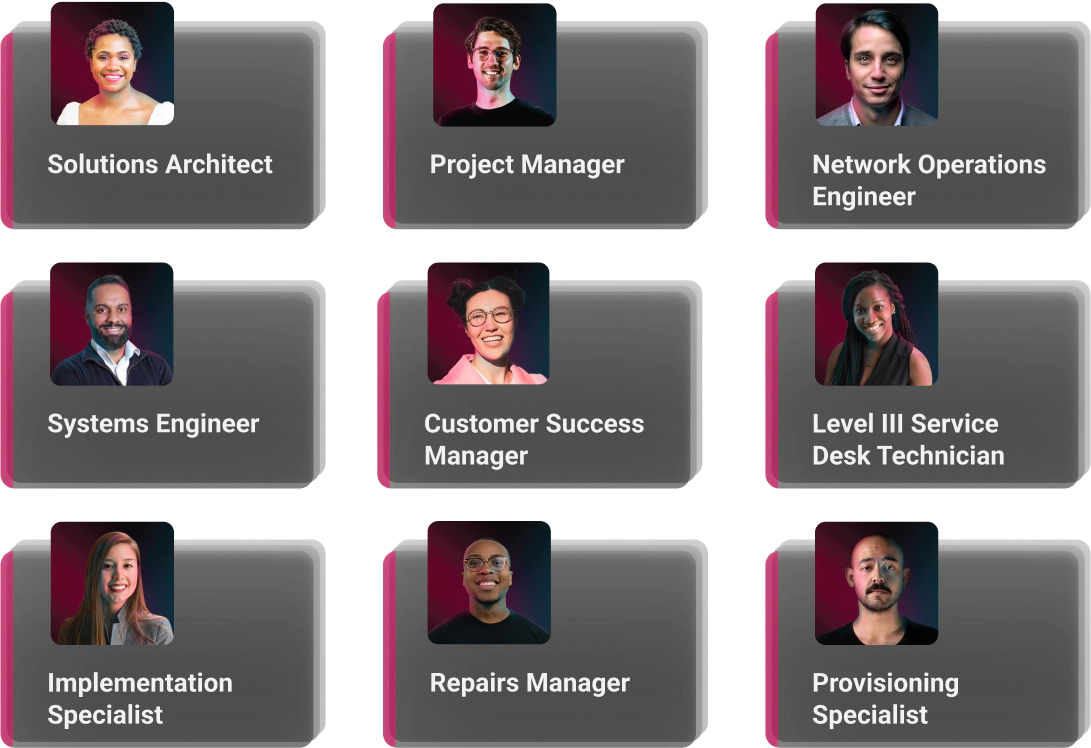 A snapshot of what it's like to work with us…

Get IT advice from your customer success manager.

Rely on the service desk to troubleshoot day to day issues.

Implement strategic projects with our professional services team.