Electric empowers nonprofits with a strong IT foundation
When it comes to supporting your cause, IT management should be the last thing on your mind. Let Electric be your cost-effective IT partner so you can keep your mind on your mission.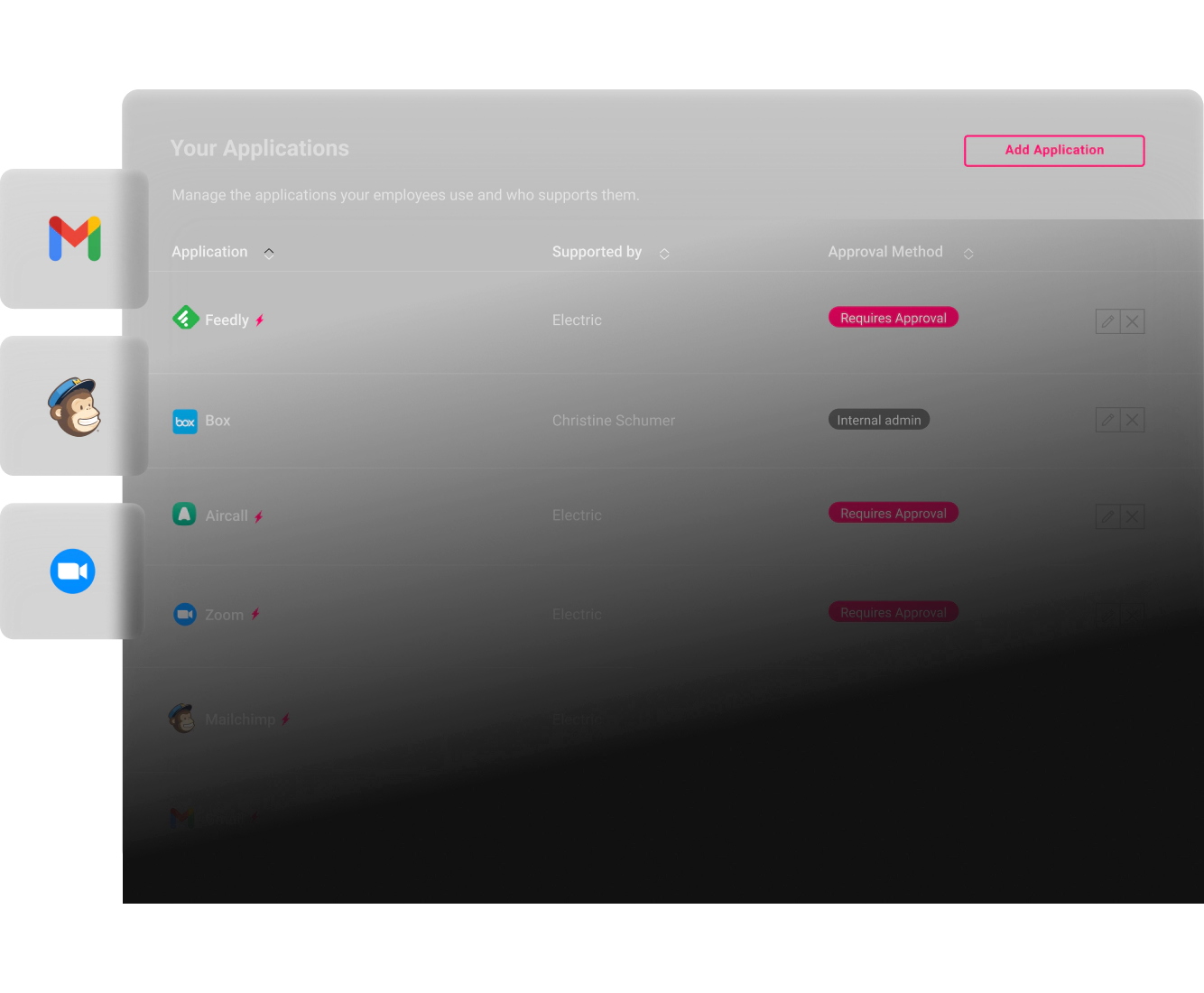 Spend less time on IT
Lean on Electric's expertise.

Electric is powered by a team of 100+ IT specialists with a wide variety of certifications including A+, Network +, CCNET, CCNA Security & CCNP ensuring we are equipped to meet the security and compliance needs of organizations like yours. 

Pass off day-to-day IT requests.

This includes troubleshooting, SysAdmin, and IT request approvals. Our team of 100+ IT specialists are just a chat away and have an initial response time of 10 minutes or less, ensuring your employees get help when they need it and remain productive. Consider Electric an extension of your team.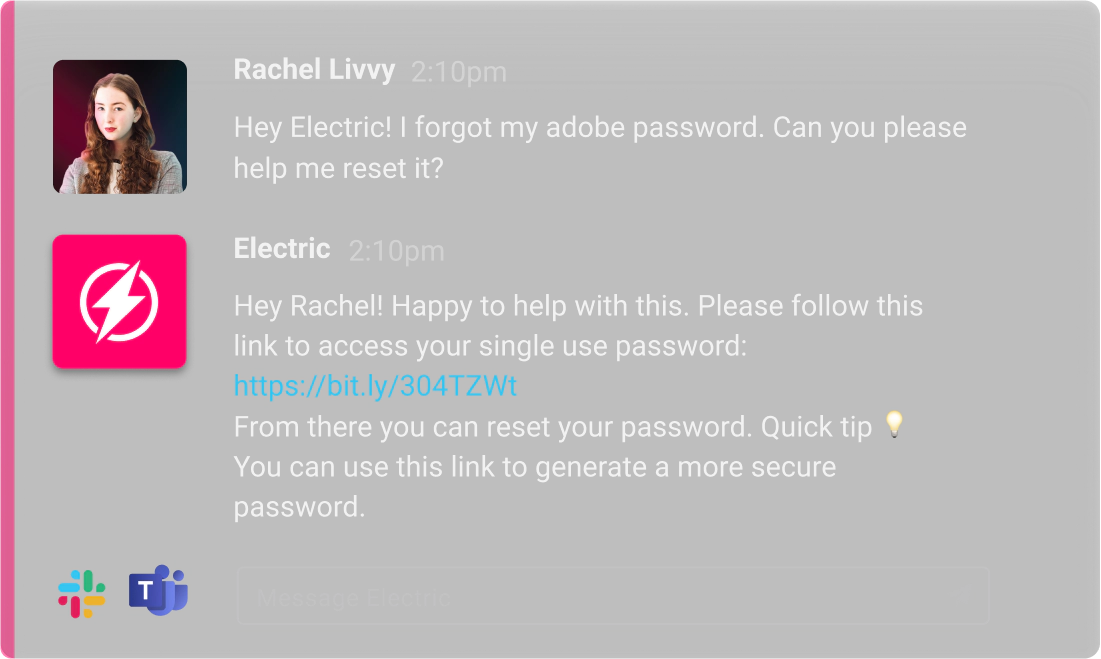 Stay focused on your cause, community, and mission
Build your IT infrastructure the right way.

We can help you select, implement, and manage the right security policies for your business including MFA, antivirus, firewall, disk encryption, and beyond. 

Keep your tech in check.

We are here to help manage and maintain the systems unique to your business including top nonprofit technology such as

Raiser's Edge

,

FundEZ

,

Blackbaud

, &

DonorPerfect

. 

Delegate the load of onboarding and offboarding.

On average these requests take 8 hours to manage from device procurement, to application license creation, and even shipping of devices to remote/hybrid employees. With Electric you simply submit a request in 7 minutes or less and Electric will handle the rest.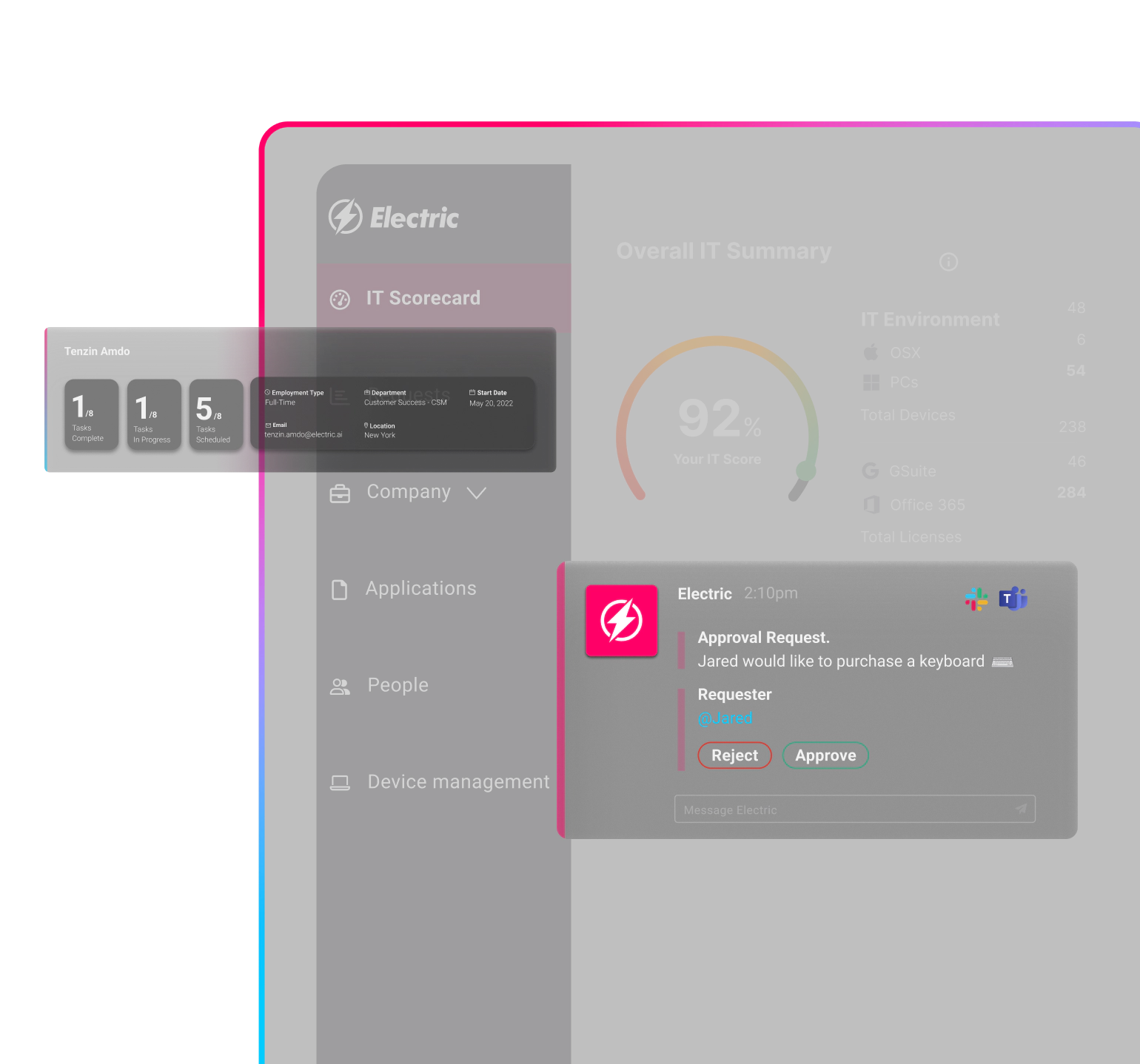 Never worry about pricing
Gain predictability and control over your costs.

Electric's pricing structures are easy to understand, customize, and manage. Tailor your plan to your exact requirements.

Consolidate your IT spend.

We know that IT spend can become fractured across vendors or internal resourcing very quickly. Electric's subscription packages all IT services into one flat, monthly fee. 

Access exclusive discounts.

An added benefit to partnering with Electric, beyond the return on investment, is that we can negotiate discounts on software and hardware, on your company's behalf. So when you need to make a purchase, we'll help you find the best path to conserving costs.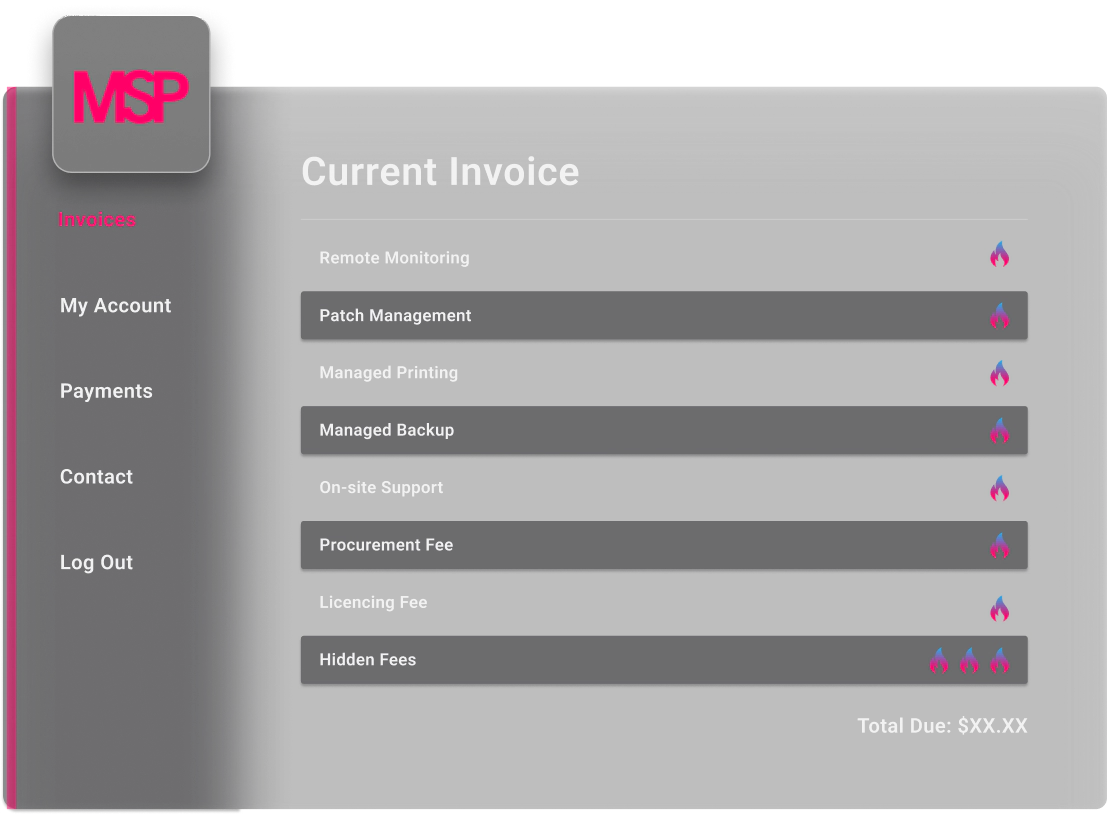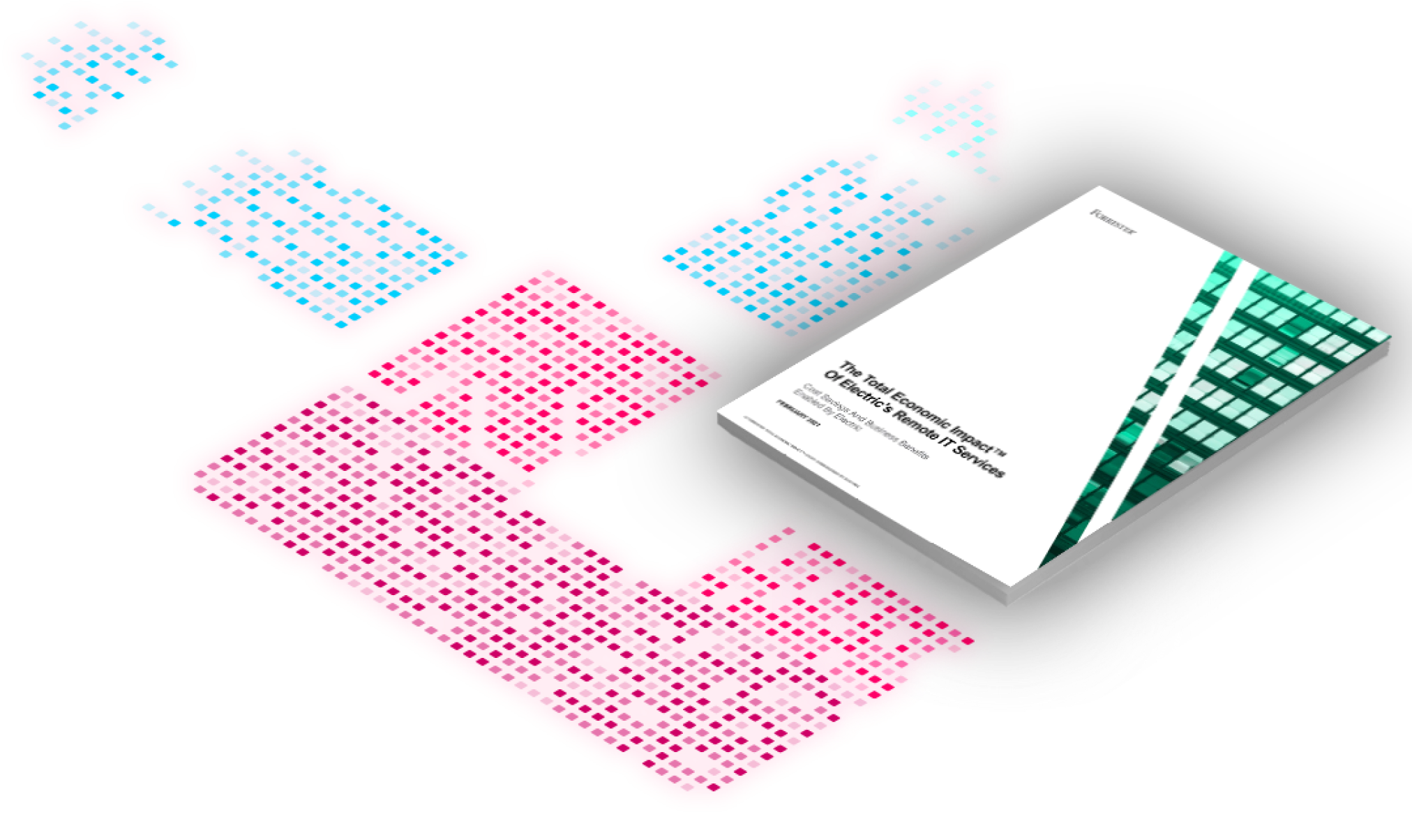 Social Impact Partnerships
As a leader in the technology space, we recognize the power we have to directly impact positive change in our communities and across the country. In that spirit, Electric dedicates its time and resources to the mission of improving lives through technology & paving the way for those who desire to have a career in technology.
These are the partnerships we've chosen to help us realize these goals.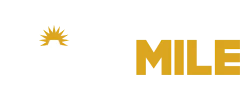 Changing Lives Through Tech
Last Mile is a nonprofit organization whose mission is to prepare incarcerated individuals for successful reentry through business and technology training. 50 members of the Electric team participate in monthly subcommittee work to provide Last Mile & its students with everything from interview training to coding challenge support.

Fostering e-learning
In the wake of the COVID-19 pandemic, Electric, in partnership with 9 other NY Tech Companies, founded NY Tech Cares – a coalition dedicated to fighting racial inequality and overcoming the digital disparity. With its partners, Electric crowd-sources funds, resources, and donations to help low-income students living in NYC access e-learning opportunities.

Hiring the next generation
Electric has partnered with Handshake and GGV Capital to provide technology-based internship opportunities for students in underrepresented communities. Our first class of interns from this program began work at Electric in the Summer of 2021 and we could not be more thrilled to have them on the team!

Even without an internal technical IT knowledge, it's been incredibly easy to work with the Electric team. They've really simplified IT management for us in a way that is easy for non-tech savvy users to understand & know what is happening in our IT environment. Their technology & level of IT expertise have been invaluable to us.
Brent Yoshikami
Manager of Grants & Information Systems | Legal Action Center