As a small to medium-sized business with a tight budget, you may question whether insurance is a necessity. Growing companies can see it as a financial burden that doesn't offer any immediate benefit. Others struggle with the application and approval process, and never quite get around to securing coverage. But, if you choose to go without insurance, you are potentially putting your business – and your customers – at risk. 
Accidents, theft, and the ever-increasing threat of cyber attacks can put you out of business if you don't have sufficient protection. Yet, in the US, 44% of small businesses don't have insurance. If you're struggling to navigate the different policies and coverage available to you, this article answers your most pressing questions about the types of insurance small businesses really need.
Do Small Businesses Need Insurance?
At the very least, all small businesses are strongly advised to have basic insurance coverage. Depending on the location and nature of your work, you may also be legally obligated to have certain types of insurance in place.  
Beyond the bare minimum, it's also recommended that small businesses take out additional types of insurance as protection for unforeseen events. Upfront, it can be hard to see the value of optional insurance. Not only is it somewhat intangible, it's also an expense that you might never claim back. However, if the unthinkable occurs and your business suddenly faces substantial costs arising from an unexpected incident, insurance coverage is essential for business continuity. 
11 Types of Insurance Small Businesses Need
Some of the standard types of insurance recommended for small businesses include:
1. Business income insurance
This policy replaces a small business's lost income if the company temporarily shuts down due to one of the reasons covered by the policy – such as theft, extreme weather, or a fire. Business income insurance will cover lost earnings, damaged merchandise, and additional expenses such as relocating the business temporarily.
2. Workers' compensation insurance
If you have employees, your small business should have this type of insurance. Workers' compensation covers work-related illnesses and injuries for your employees by providing cover for medical care, lost wages, and disability benefits. It is important to note that this insurance policy is required in most states for small businesses.
3. General liability insurance
General liability insurance protects small businesses from customer claims of property damage and bodily injury by paying the affected person's medical bills and/or lost wages. It also protects from advertising injury, reputational harm, and copyright infringement; and handles settlements, judgments, and legal costs.
4. Employers' liability insurance
Employers' liability insurance bundles general liability insurance, business income insurance, and commercial property insurance together. This type of coverage can be a more affordable option for companies with fewer than 100 employees and revenue of up to approximately $5 million.
5. Commercial property insurance
Commercial property insurance protects both owned and leased business equipment and the physical location of your small business. It typically applies to any loss to your business property due to theft, acts of vandalism, and hazards such as hail, lightning, wind, and fire.
6. Cyber liability insurance
Cybersecurity insurance for small businesses helps to cover the costs associated with cyberattacks and data breaches. If confidential customer information is leaked, cyber liability insurance will help cover your expenses in the event of a lawsuit. Depending on your policy, it can also cover the costs of notifying customers and public relations expenses.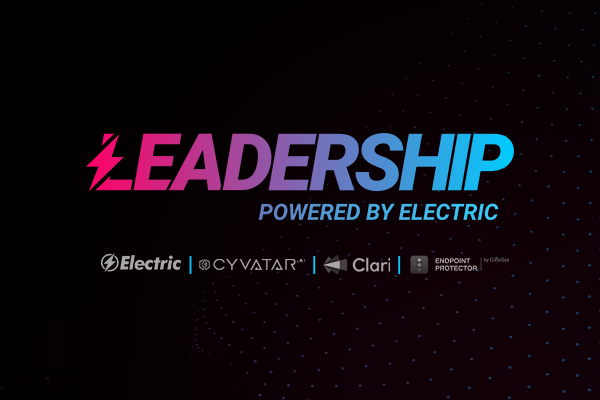 Post-Data Breach: Navigating a Response Plan
In the event that your critical data, documents, or customer information are exposed, is your business prepared to respond?
Watch the Webinar
7. Product liability insurance
Product liability insurance covers claims and lawsuits against a company's products for causing injury or property damage. If your small business produces physical products, this is a recommended insurance safeguard.
8. Professional liability insurance
Professional liability insurance is highly recommended for professional services businesses. This insurance pays for costs resulting from errors in your work, such as violation of good faith and fair dealing, misrepresentation, inaccurate advice, and negligence. It also covers legal defense, judgments, and settlement costs if needed.
9. Technology errors and omission insurance
Small businesses in the technology sector should strongly consider purchasing an errors and omissions insurance policy. This policy pays legal and other costs from customers' claims against a small technology business.
10. Commercial auto insurance
Commercial auto insurance is needed if your small business uses cars, trucks, or vans for business operations. This type of policy covers the costs associated with any road traffic accidents involving your vehicles or employees.
11. Commercial umbrella insurance
Commercial umbrella insurance offers an extra layer of protection above other liability insurance policies once you reach your limit on an underlying insurance policy.
What Insurance Do I Need to Start My Own Business?
While the types of insurance listed above are recommended, they aren't all necessary when you first start a small business. In the beginning, you could acquire the following insurance coverage and take on further policies as the business grows and your needs expand:

General liability insurance

Professional liability insurance

Workers' compensation insurance

Cyber liability insurance
If you're unsure of your legal obligations, make sure to check out your state's insurance requirements for small businesses.
How to Choose Small Business Insurance Coverage
When the time comes to take out a new insurance policy, it's important to do your research to ensure all eventualities are covered. Consider the following steps when deciding on an insurance policy:

Assess your risks:

Tailor your insurance coverage to suit your business needs. Do you have customer-facing premises? Is the business location prone to natural disasters? Do you handle sensitive data? Your risks should inform your policy coverage.

Find a licensed agent:

An insurance agent can help you choose the insurance policies that will serve you best.

Shop around:

To ensure you're receiving the best coverage and rates for your business, get opinions from other small business owners, read reviews and compare terms and rates of different coverage plans and agents.

Reassess regularly:

With time, and as the business expands, your needs may change. Don't wait to update your insurance provider if your circumstances evolve, or your policy could become void. 

Overestimate your insurance needs:

Take out more than the minimum insurance coverage on offer. That extra protection will come in handy when you truly need it.

Read the insurance policy thoroughly:

It's easy to dismiss the small print, but minute details matter when it comes to insurance. Take the time to read and understand a policy before purchasing it to avoid any nasty surprises when you file a claim.
Ensure Your Business Meets Insurance Requirements
To be eligible for many types of insurance coverage, your small business has to have certain in-house protections in place. To qualify for cybersecurity insurance, for example, you must be able to demonstrate that your company has implemented policies and procedures to mitigate the risk of cyber attack. At Electric, we offer robust cybersecurity services, as well as managed IT support to power your business growth. Contact us today to learn how we're reinventing the way small businesses manage IT.