Fortify your security and compliance infrastructure
Achieve and maintain compliance with Electric's security policy management and reporting.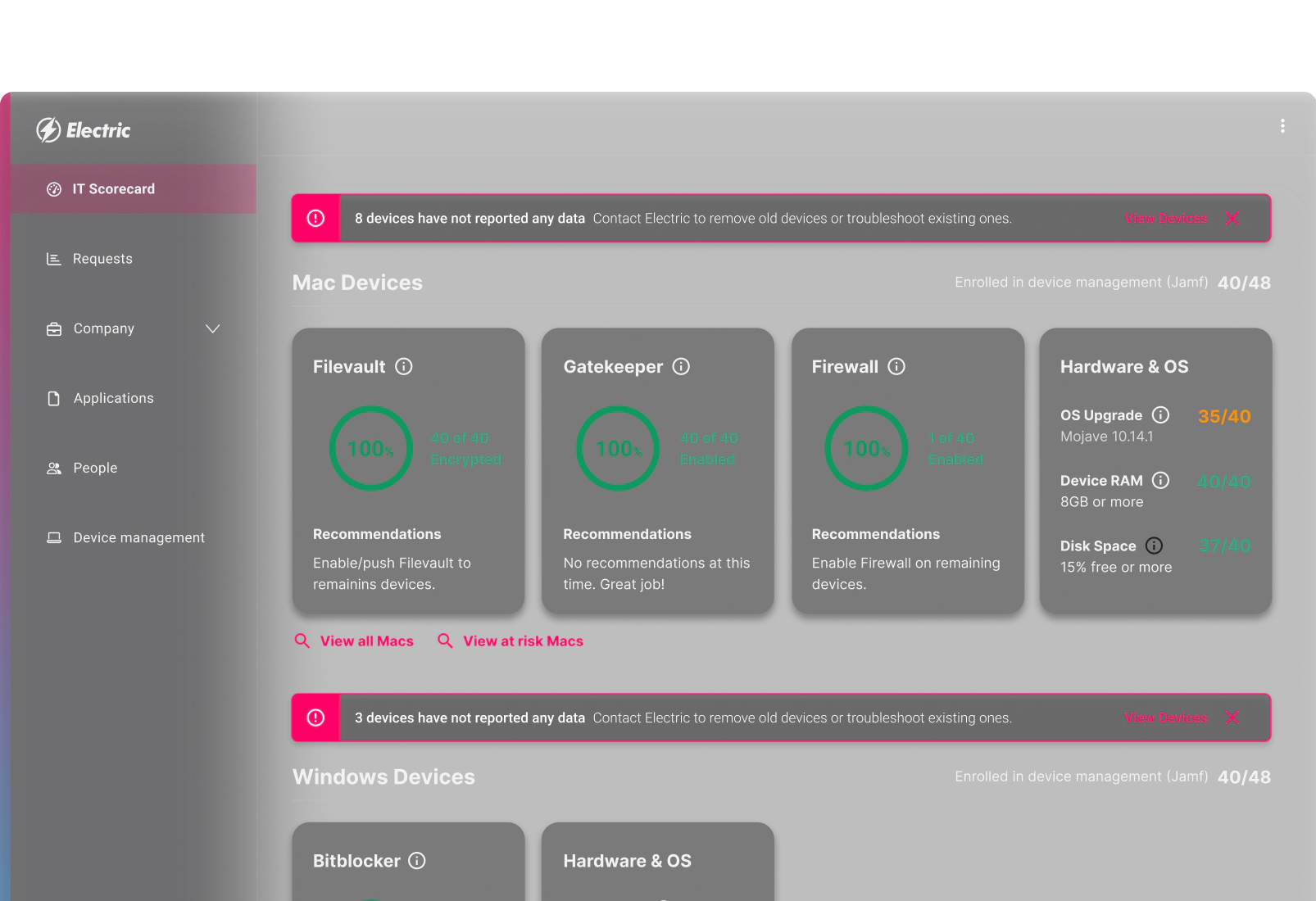 Security is Electric's core
Our team and technology are at the forefront of security, privacy, and compliance best practices in the industry. Because we work across a range of companies, we have unparalleled insight into best practices for deflecting threats.
Device security
Electric works with you to push security policies and configurations that adhere to industry best practices, from firewall enforcement to password complexity, to devices across your entire company.
Get visibility on the security of your devices, along with recommendations on how to improve their security posture, right within the Electric platform.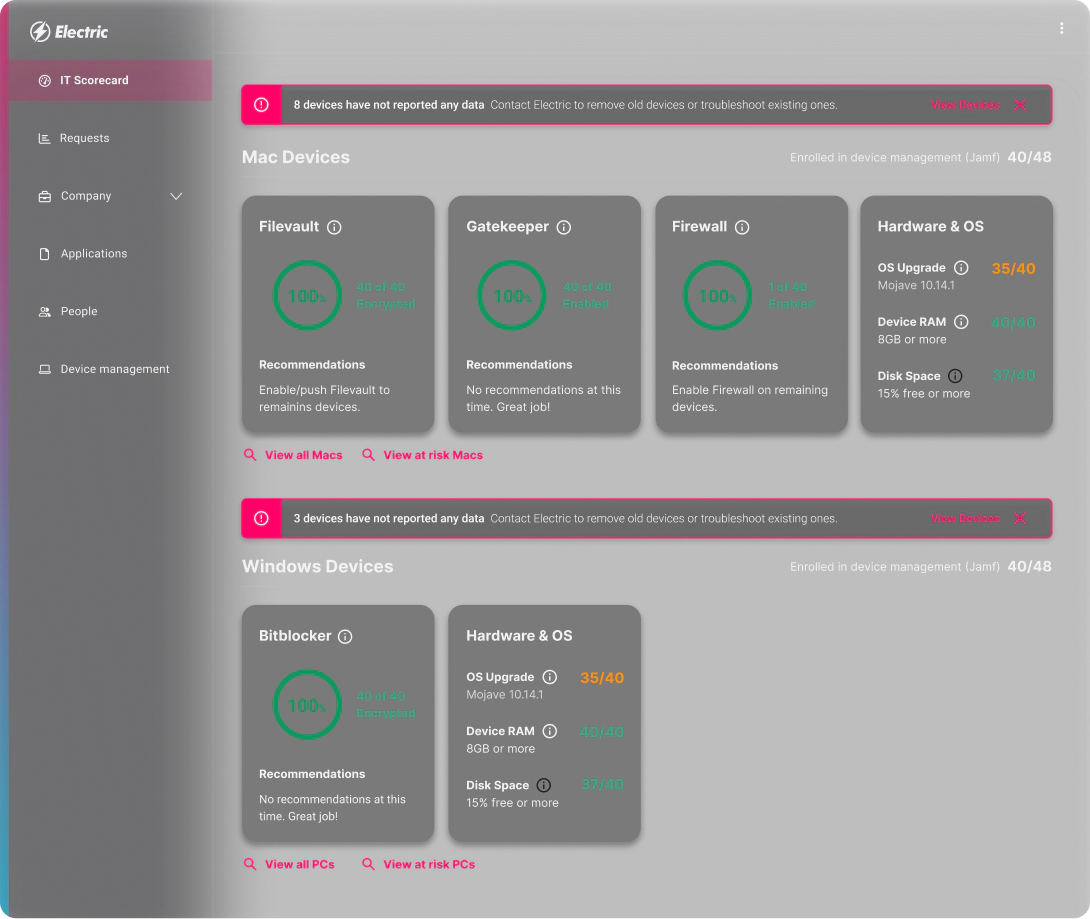 Application security
Who doesn't switch between different apps and tools these days?
Single Sign-On (SSO) and Multi Factor Authentication (MFA) are must-haves for keeping your SaaS security strong.
Network security
Beyond the basics of keeping your WiFi up and running, we work with cutting-edge technology leaders like Cisco Meraki and Ubiquity to protect the confidentiality, integrity, performance, and availability of your network.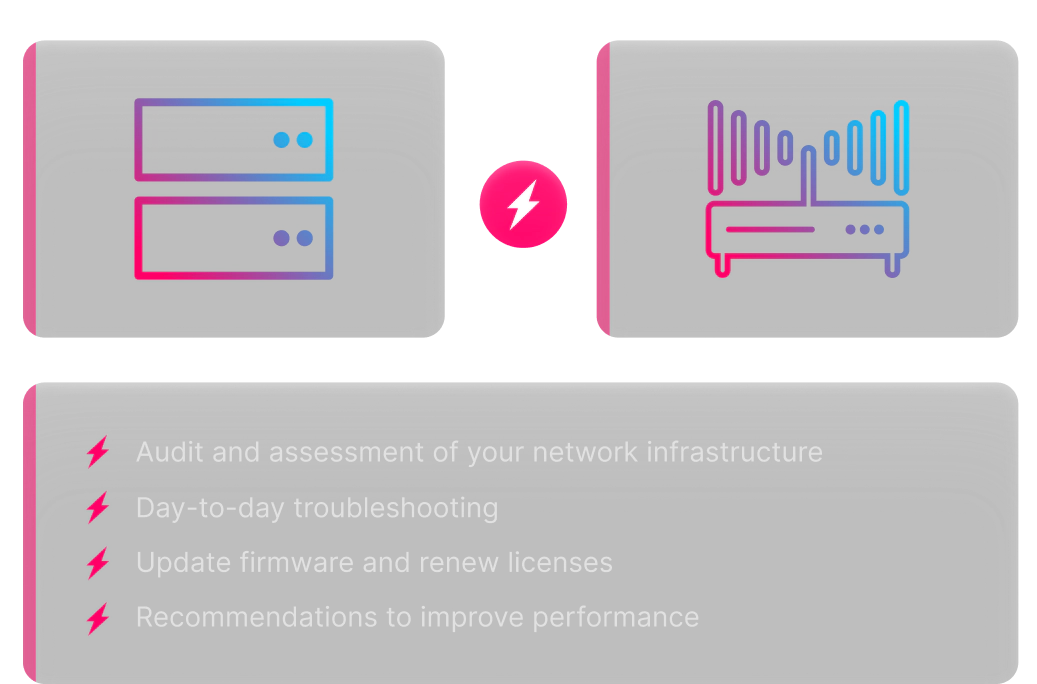 Simplify compliance
Your compliance program isn't something your business can afford to get wrong.
Electric has deep experience across common regulatory frameworks — we can help you get compliant and maintain compliance. The Electric platform simplifies security policy management and reporting, which reduces reporting headaches and makes it easier to ensure that you're continuing to maintain your required compliance.
Looking for even more security?
Check out Electric's enhanced security offerings.