Protect your organization with security guidance and breach prevention
With cybercrime accelerating and evolving, your company needs an airtight threat detection and management strategy.
Electric covers your bases across your security strategy, program development, implementation, and management.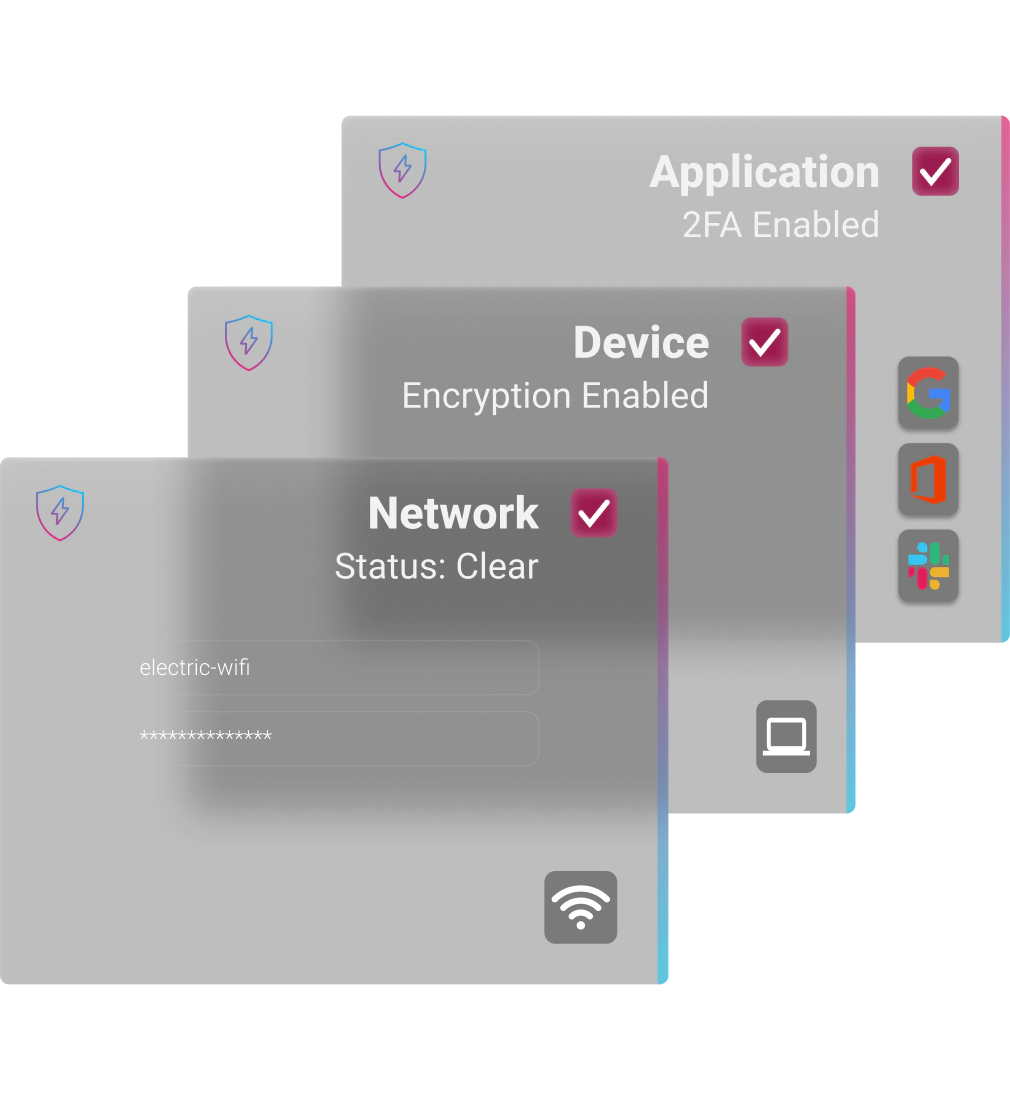 Don't let your security get lost in the dark
From pushing security updates to your team's devices to setting up MFA on your employees' email accounts, Electric works with you to maintain security on the device, application and network level.
Be more proactive with strategic projects
Beyond day-to-day security needs, Electric helps you tackle larger security challenges as well. Between our in-house team and extensive partner network, Electric supports a range of security needs, both remote & onsite.
Whether it's conducting questionnaires about your security posture or inspecting servers on-site, we're here to help you tackle your strategic security projects.
Learn more about strategic IT projects with Electric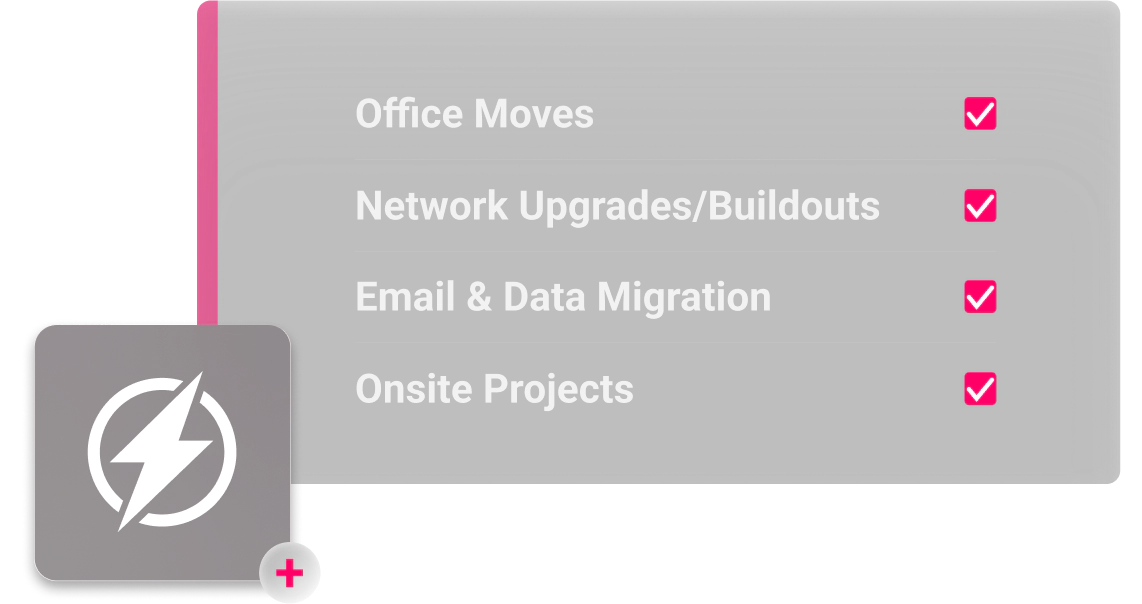 Implement air-tight security tools
Looking for advanced protection on your endpoints? Need to ensure a secure network connection for remote employees? Want extra levels of backup for your Google or Microsoft data?
Electric partners with top security vendors like Malwarebytes, Perimeter 81 and Datto to help you cover your bases for enhanced security needs. We'll handle everything from rollout to day-to-day management of these tools so you can reap the benefits without needing internal expertise.
Learn more about enhanced security offerings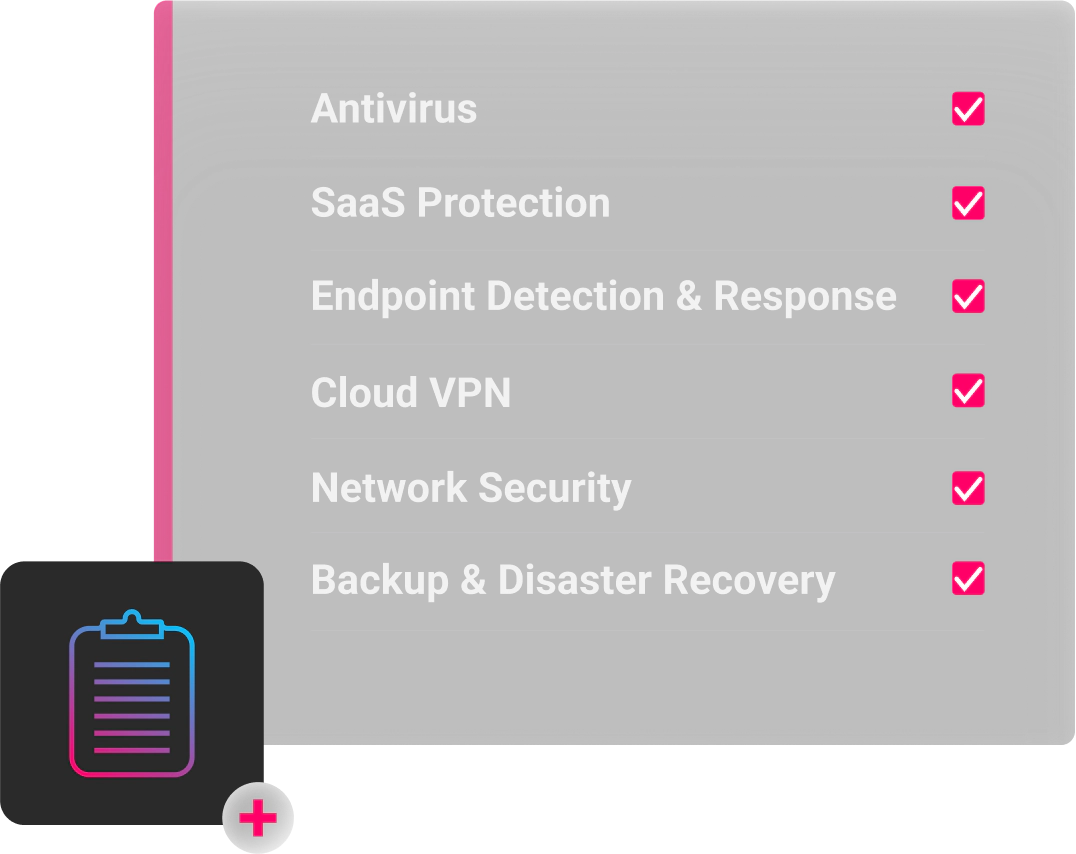 Electric security ecosystem
For areas of support that we don't handle in-house, Electric has vetted a network of preferred partners to cover all of your complex security needs.
Physical Security
SOC II Reporting
Security Awareness Training
Cybersecurity Consulting
Compliance Software