The cybersecurity risks faced by small businesses become more complex by the day. Keeping your business secure requires expert oversight that goes beyond the in-house capabilities of many SMBs. Partnering with an experienced Managed Security Service Provider (MSSP) helps to fill this gap so your data stays safe. Let's take a look at the benefits and use cases of an MSSP for small businesses.
What is a Managed Security Service Provider?
An Managed Security Service Provider is an external partner that works with businesses to manage their security program. Some of the key services provided by a Managed Security Service Provider include monitoring for early warning alerts, implementing effective endpoint protection solutions, and efficiently managing your network devices.
By partnering with a Managed Security Service Provider, you gain access to a team of experts who can strengthen your cybersecurity posture. An MSSP assists in developing and implementing cybersecurity policies and procedures, performs regular security assessments, and keeps your business up-to-date with the latest security developments and best practices.
The services provided by a Managed Security Service Provider can be adapted to your business's individual needs. If, for example, you have specific compliance requirements or critical risks, an MSSP can provide valuable expertise and support to help you achieve your goals.
What Does a Managed Security Service Provider Do?
An Managed Security Service Provider provides a variety of enhanced security measures that help businesses guard against cyber threats. The top responsibilities include:
1. Security Monitoring
Managed Security Service Providers utilize network monitoring and threat intelligence to discover security-related breaches or gaps. When an issue is identified, they can quickly take action to shut down and prevent malicious activity.
2. Incident Response
Responding to cyber incidents in a timely and effective manner is crucial to mitigate any potential damage. Managed Security Service Providers can develop strategies to help your business proactively prevent future incidents.
3. Compliance Management
Ensuring your business adheres to all necessary legal and regulatory guidelines can be a full time job. MSSPs help your business achieve and maintain compliance, while streamlining the work involved for your team.
4. Vulnerability Management
An MSSP identifies vulnerabilities within your IT environment and develops plans to mitigate those risks. This includes regular vulnerability assessments, patch management, and configuration management.
3 Benefits of a Managed Security Service Provider
MSSPs help small businesses to defend against cyber threats and integrate cybersecurity into their overall business strategy. Below are the 3 key benefits of an Managed Security Service Provider:
1. Robust Security Measures
Managed Security Service Providers specialize in highly advanced security measures and are well versed in the latest threats. With a dedicated team on hand to assess, implement, and optimize your cybersecurity infrastructure, your business achieves a much more robust level of protection than a typical SMB could replicate in-house.
2. Cost Savings
By partnering with a Managed Security Service Provider, small businesses can ensure their security investments are aligned with their business objectives and are focused on mitigating the business's most significant risks. Outsourcing cybersecurity responsibilities is also typically more cost effective than building the necessary team internally, and many MSSPs pass on industry discounts on market-leading cybersecurity software.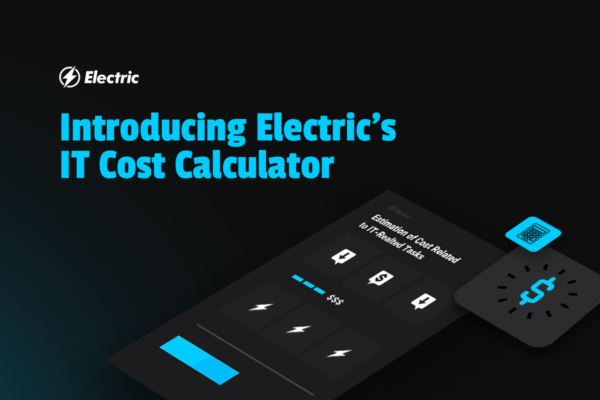 How much is IT truly costing your business?
Use our free IT cost calculator to find out today.
Calculate Your Costs
3. Access to Expertise
MSSPs offer expert guidance to SMBs as they develop and maintain a strong cybersecurity posture. At a time when cybersecurity skills are in high demand and short supply, Managed Security Service Providers are staffed with experienced teams of security professionals who have the knowledge required to keep your business safe.
MSSP vs MSP: What's the Difference?
Despite the fact that both MSSPs and MSPs (Managed Service Providers) offer outsourced IT services, there is a key distinction between the two.
An MSP is a third party that offers IT services such as software maintenance, network monitoring, and device management. MSPs are typically focused on making sure that their clients' IT infrastructure is running as efficiently as possible.
While some MSPs also provide security alongside their other services, an MSSP focuses exclusively on security-specific services such as incident response and security monitoring. An MSSP usually maintains a high-functioning security operations center, ensuring their clients' systems and data are consistently monitored and kept safe.
Depending on the demands of their industry, businesses may choose to partner with either one or both types of service providers to reinforce their IT systems and guard against digital security threats.
Secure Your Business From Evolving Cyber Threats
As online threats continue to expand and evolve, SMBs are at an increased risk of cyber attacks. By partnering with an experienced MSSP, you can take proactive measures to protect your most sensitive data and business-critical assets. To learn more about building a resilient security infrastructure in your organization, contact Electric today.