Electric powers IT for top healthcare organizations
When you're managing IT for a healthcare organization, you need to work with strategic partners that understand your unique, compliance-driven technology environment. Enter Electric  — We have deep, practical experience with the unique regulatory environments of healthcare settings.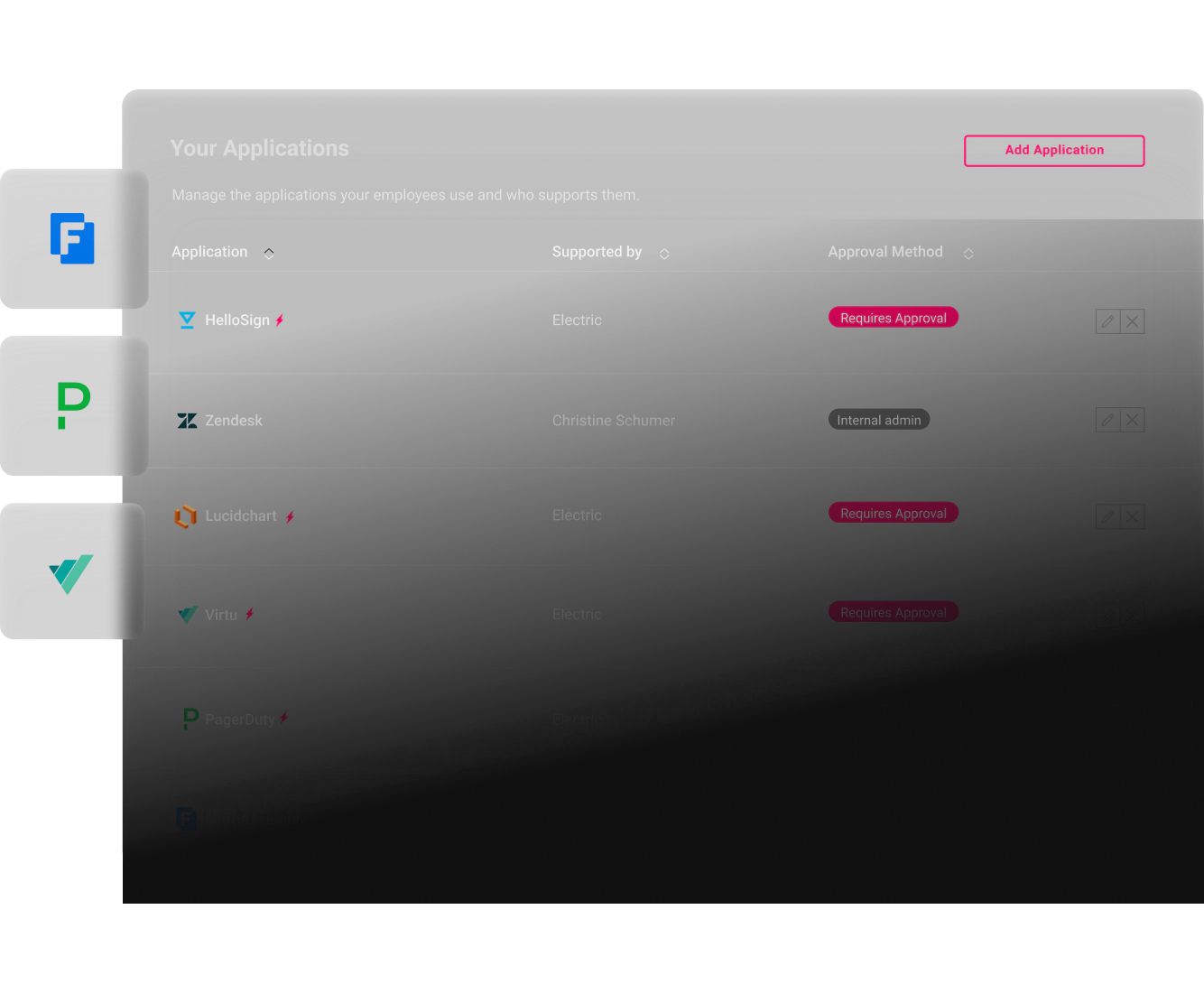 Why Electric?
Access credible expertise on-demand.

Electric is powered by a team of 100+ IT specialists with a wide variety of certifications including A+, Network +, CCNET, CCNA Security & CCNP. 

Get expert IT security guidance.

Lean on Electric's expertise to help you implement and manage best-in-class IT and security policies for your healthcare organization. Keep your devices and applications secure and up to date, no matter where they are being used.

Stay on top of compliance.

Need to meet specific compliance requirements like those for SOC II or HIPAA? We'll be there to support you with the collection of evidence for security audits and completion of security questionnaires.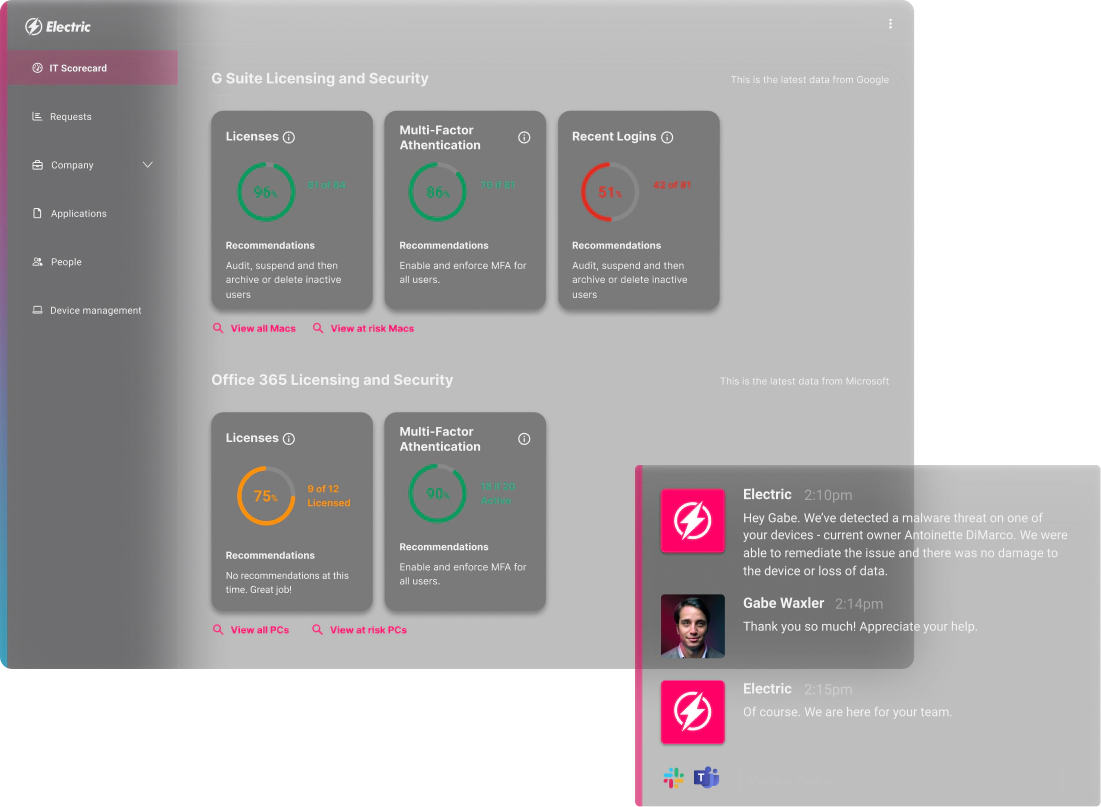 Simplify your IT. Reduce your overhead and costs.

Improve focus on care delivery.

The last thing your team should be focused on is having to reply to daily IT tasks or maintaining security policies and technical systems.




Delegate high-volume tasks.

Pass off day-to-day IT requests including troubleshooting, SysAdmin, and approvals to Electric's team of 100+ IT specialists who are just a chat away. 

Get fast responses to IT requests.

Our team of 100+ IT specialists have an initial response time of 10 minutes or less, ensuring your employees get help when they need it and remain productive. Consider Electric an extension of your team. 

Improve provisioning processes.

Let Electric carry the load of onboarding and offboarding. On average, these requests take 8 hours to manage, from device procurement to application license creation and even shipping of devices to remote/hybrid employees. With Electric, you simply submit a request in 7 minutes or less, and Electric will handle the rest.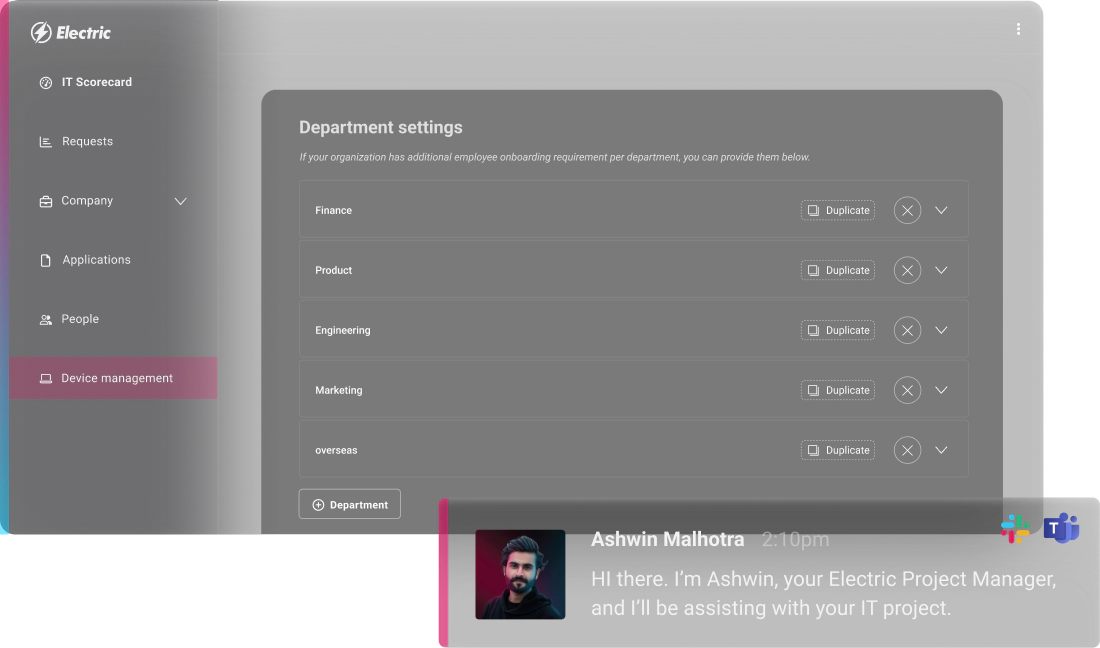 Benefits
Healthcare organizations gain the following benefits from Electric.